A leopard can't change its spots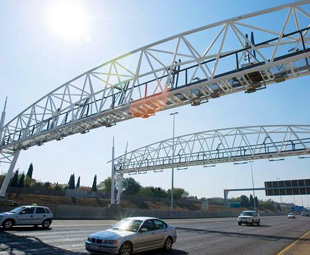 In a recent press statement, the South African National Roads Agency Limited (Sanral) referred to itself as a "legitimate enterprise" in an attempt to portray the Opposition to Urban Tolling Alliance's (OUTA's) rejection of e-tolling as a rejection of free enterprise.

"It's common knowledge that Sanral is a legitimate enterprise – that goes without saying," agrees Wayne Duvenage, OUTA chairman. "However, it is also a 100 percent state-owned arm of government and its business success depends on legislation, not on free market principles."
He adds that Sanral is therefore not part of the private sector, reiterating that it is a wholly-owned arm of government. "When it suits Sanral, for the purposes of ensuring it can collect revenue, it emphasises its government role. Advertisements for e-tolling have used the words 'government' and 'Sanral' interchangeably," Duvenage points out. "This is entirely accurate: Sanral is owned by government and board members are even appointed by the Minister of Transport," he continues. "But when Sanral defends its conduct, it takes on the posture of a free market enterprise under attack."
Duvenage states that if you step behind Sanral's PR double speak, one would find a de facto state-owned national roads monopoly which uses e-tolling to extract money from captive road users, "who have no alternative but to travel on the roads it controls". He adds that OUTA views the "privatisation" of core state functions, such as urban freeway infrastructure development, as damaging to the economy.
"The cost of using government infrastructure grows by 14 percent if citizens are billed by government-owned companies like Sanral, instead of directly by government itself. This is because the 'private company' has to charge VAT," explains Duvenage. "In the case of e-tolling, this VAT burden is levied on top of the exorbitant and unnecessary collection fees that make e-tolling an irrational choice to begin with."
OUTA also welcomes the announced postponement of the Transport Bill hearings and trusts that this additional time might be well used by the authorities to reconsider the e-toll strategy, with a view to finding a more rational and acceptable solution.
"There is a rising tide of dissent against this e-toll plan, and society's resistance and rejection thereof will have large and serious unintended consequences if the ill-conceived plan is forced into being," says Duvenage.
Focus on Transport
May 22, 2013
Published by