Andre Cilliers, MD of BPW Axles, tells the company's tale as it continues its 70-year success story
BPW Axles is a wholly owned subsidiary of the German group, BPW Bergische Achsen KG.
After 116 years, the parent company is still a family owned enterprise. It is managed by a partnership of four, which includes Achim Kotz, who is part of the fifth generation of the original founding family.
The South African subsidiary also boasts some "silver in the hair". Founded in 1945 as ERN Quality Products, this year marks the 70th anniversary as a company involved in trailer running gear. The German BPW acquired 100 percent of the shares of ERN in 1962, and changed the name to BPW Axles in 1990.
BPW has had many faces over the years, as it expanded to keep up with the growth in market share. Today's factory covers approximately 11 000 m2 and includes extensive warehousing facilities, as well as a modern production plant for the fabrication and assembly of trailer running gear.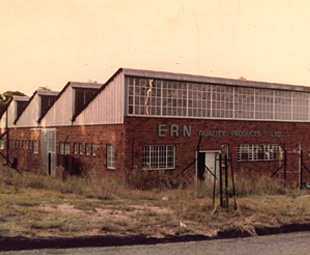 Although "production" in South Africa essentially means assembly of imported parts, the local concern does have approval from the parent company to produce certain parts from scratch, such as wheel hubs and brake drums.
All the customer/application-specific parts, such as spring seats, booster and camshaft brackets, are also welded to axle beams locally.
The responsibility for product design rests in Germany, and all development work takes place in the extensive laboratories of BPW in Wiehl.
South Africa is, however, often used for road testing (together with other countries such as Scandinavia and Russia) to ensure that products are good for all road conditions.
Examples here include the new air suspension (EcoAirCompact), which is intended only for the European market, and also the new Ecoplus3 axle, which will be available locally next year.
Ecoplus3 will replace the current nine-tonne Ecoplus2 axle range for single-wheel applications, while the ten-tonne Ecoplus1 range will be retained for all dual-wheel applications.
BPW is not only about axles … Since 2013, the parent company repositioned itself as a "mobility partner" to vehicle owners (transporters) and a "system partner" to vehicle builders.
There are several companies in the BPW Group (which today consists of over 50 subsidiaries in more than 20 countries) with own product brands; such as Hesterberg (Hestal range of superstructure fittings – typical for curtain siders); HBN Teknik, a Danish company specialising in plastic/composite technology; Ermax, also based in Denmark with a variety of lighting systems and harnesses; and idemTelematics, which specialises in telematics systems for trucks and trailers.
In South Africa we support the philosophy of being both a mobility and a system partners, although not with all these brands and products.
Our success in South Africa rests on superior "before sales" support (in the form of strong application engineering capabilities) as well as after-sales support. Here we boast extensive spare parts distribution
throughout southern Africa, as well as a first-class, certified maintenance training course for the trailer workshops.
The trailer market was under pressure during 2015, with very low side-tipper production, which carried through to BPW Axles as well. There were other areas, however, such as the spare parts business, which did well.
South Africa's weak currency is another area of concern. Together with continued weak demand, it will make 2016 another tough year.
Tough conditions mean that there is no room for complacency, and we have to do what we do well, or even better!
Focus on Transport
December 4, 2015
Published by