Dexterous delivery and distribution deals
Early predictions that the commercial vehicle industry would show growth in a tough market this year are being realised … But what does this mean to the South African delivery sector? JACO DE KLERK investigates
The transport industry has weathered some trying times over the past few years and 2013 isn't any different – especially if you look at vehicles weighing 8 500 kg and more. "The sales achieved were in line with the predictions of some of the country's major suppliers of these vehicles," says Sydney Soundy, head of Vehicle and Asset Finance at Standard Bank.
"The sentiment was that, while 2013 would present some challenges, the heavy truck market had weathered recent recessionary conditions and would continue to do so, despite increased competition within the transport sector," he adds.
Kathy Bell, transport industry specialist in Vehicle and Asset Finance at Standard Bank, points out that the kicking in of replacement cycles, the need for more fuel-efficient truck tractors and the reduced maintenance costs associated with a new fleet are all major drivers for this year's vehicles sales.
However, innovation has kept the industry afloat – which is spilling over to the entire supply chain. This is crucial as Kate Stubbs, Barloworld Logistics marketing executive, explains: "Today innovation is critical for one's mere survival, let alone success. We believe our supplychainforesight 2013 survey highlights the fact that today's typical business is at this very moment either dying a slow death or dynamically innovating."
She is referring to the tenth research survey by Barloworld Logistics – supplychainforesight 2013, which is titled: Serial Innovation, Smart Partnerships and Sustainable Advantages.
Stubbs continues: "There is no middle ground as innovation has to become central to any business strategy." She adds that logistics and supply chain management are taking centre stage in the battle for growth and risk mitigation. "Forging smart partnerships, outsourcing functions to those with the appropriate skills, knowledge and abilities is no longer seen as surrendering control – but rather gaining intelligence, capabilities and resources."
And many are taking this to heart as there are some major distribution agreements arising between various companies and logistics providers in the South African market … One example is the five-year supply chain management and transport management services contract Pick n Pay has awarded to Imperial logistics – which is expected to yield a 20 percent net saving of transport costs over the contract period.
Cobus Rossouw, chief integration officer at Imperial Logistics, explains that the new transport management service reduces total distribution costs through planning optimal delivery events and routes, as well as by ensuring adherence to these plans.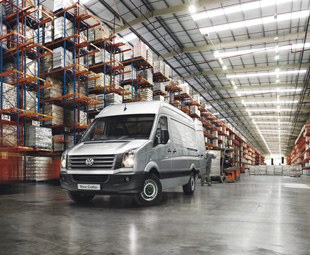 "The service encompasses central planning and proactive execution management, which ensures improved compliance with distribution plans and the escalation of activity, route and delivery optimisation," he adds. "Compliance to planned events and routes translates into improved customer satisfaction and reduced costs."
Rossouw stresses: "The service to Pick n Pay is advanced in that it also focuses on the demand for transport activity. We work closely with the stores, warehouse, equipment centres and back-haul suppliers to predict and smooth demand for vehicles." So the majority of the savings are delivered from the alignment of demand and supply.
This transport management service has already been implemented at three facilities – Longmeadow in Johannesburg as well
as Philippi and Airport in Cape Town – for Pick n Pay's perishables and grocery lines.
"The plan is to extend it on a national basis to the smaller facilities in KwaZulu-Natal and the Eastern Cape," Rossouw points out. "This integrated service model will optimise all logistics activities in the end-to-end supply chain of Pick n Pay, enabling the company to extract maximum benefits from supply chain centralisation and distribution centre operations."
He adds: "We believe that practical changes can drive improvement without major investment, and are confident that these will improve service, reduce costs and increase control for Pick n Pay in its supply chain." So the little things can make a big difference.
The contract also includes inbound logistics activities, performance measurement and continuous improvement initiatives. Rossouw explains: "Imperial is managing the operational scheduling of all inbound transport, thereby translating demand planning replenishment requirements into operational reality."
But the benefits don't end there, as Imperial has implemented its One Network technology – a cloud-based platform from its partner One Network Enterprises – to enhance supply chain visibility and synchronisation.
"It makes it easier to respond and adapt to changes in the market, while lowering costs," Rossouw points out. "For Pick n Pay, One Network technology will bring the benefits of inbound appointment scheduling." The company is busy expanding its application to further enhance supply chain visibility as part of its service to Pick n Pay.
Another smart partnership that has been formed is one between Ezethu Logistics, the empowerment partner of Cargo Carriers, and AfriSam to transport cement from its Ulco operation near Kimberly to the company's readymix facilities in the Western Cape. The logistics provider has dedicated eight powder tankers to the contract, which will deliver bulk cement to plants in Bellville, Peninsula, the Mother City and Philippi.
Andre Jansen van Vuuren, divisional director of marketing for Cargo Carriers, believes that three factors gave Ezethu Logistics the edge: a reputation for reliable and cost-effective supply chain logistics in fuels, chemicals and powders; certified compliance with the best safety, health, environment and quality (SHEQ) standard and a B-BBEE Level 2 compliance rating.
But the real wonder of this partnership is the empowerment that it provides, as six of the eight trucks servicing the contract are driver owned. Since 2003, Cargo Carriers and Ezethu Logistics have pushed the concept of owner drivers – providing training and support to allow drivers to become stakeholders in the industry.
As for the AfriSam contract, each vehicle will cover 21 500 km per month – bringing down the ratio of units-to-volume hauled. Using computerised logistics and vehicle tracking to adhere to a strict shift change-over timetable, reduced delivery costs will be achieved without compromising reliability or driver safety.
"We're really 'sweating the assets'," says Jansen van Vuuren. "We stay strictly within industry standards for driving times and shift times, but our logistics give us the edge in turnaround times and load monitoring."
He adds: "Apart from compliance with the relevant transport and safety acts, we are upgrading our fleet with reduced-emissions vehicles, we are active in health and safety monitoring committees and we ensure our drivers have access to first-class medical treatment in the event of stress, fatigue or loss of concentration."
The company also maintains contracts with disaster-response firms, enabling containment and clean-up operations to be implemented without delay in the event of an accidental spill.
So South Africa's delivery sector is alive with the sound of innovative and smart partnerships, as the distribution sector is partnering with logistics specialists to increase its efficiency – which augurs well for the industry.
And the commercial vehicle sector – which is the backbone of it all – isn't likely to die down anytime soon, as Soundy explains: "Assisting continued sales into 2014 will be vehicle price inflation, which has been lower than expected. Interest rates continue to favour purchases of new vehicles and operators, who had postponed the acquisition of new vehicles due to competitive conditions, should look at replacing some of their aging fleets."
Focus on Transport
December 1, 2013
Published by