Farmers to have a field day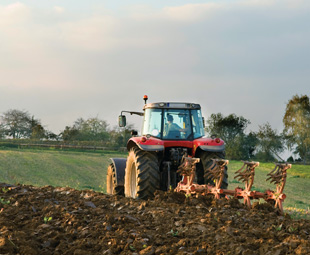 Grain SA's Nampo Harvest Day is one of the largest agricultural exhibitions under private ownership in the southern hemisphere. CLAIRE RENCKEN finds out what can be expected at this year's event.
The show takes place annually, just outside the town of Bothaville in the Free State. The Harvest Day enables producers, and other role players in the agricultural industry, to experience the latest technology and products on offer in the agricultural industry – first-hand at one venue.
The almost 70 000 visitors to the 2015 show enabled agricultural exhibitors to do good business, and it is expected that this year's show will be no different.
In fact, this year the event is especially noteworthy, as it will be the 50th Harvest Day. As a result, organisers and exhibitors will be showcasing why, after 50 years, Nampo is still the leading exhibition for the South African agricultural industry.
Nampo Harvest Day administration officer, Wim Venter, ellaborates: "About 675 agricultural and related exhibitors, 4×4 demonstrations, a boerepatente competition, new technology in the agricultural sector, an auctioneer competition, seed plots and livestock exhibitors are just some of the things visitors can expect to see at the 2016 show. There will also be some new exhibitors launching new products."
Furthermore, it is not only locals that showcase their wares at the exhibition. "On average, 60 international exhibitors from 15 overseas countries take part in Nampo every year," Venter explains.
The show will take place between May 17 and 20. Tickets can be purchased at the gates, or at a discounted price on the TicketPro website. Visit the Nampo website: www.nampo.co.za for more informatin on the show.
Focus on Transport
April 7, 2016
Published by