Not fleeting, but consistent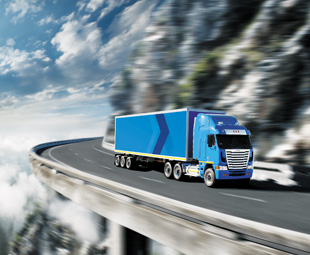 The importance of managing a fleet efficiently, timeously and consistently cannot be overstated. Many factors come into play and FOCUS looks at some of the more salient issues.
Fleet management takes on a number of aspects and is achieved through a variety of systems and methods. These range from visual and hands-on methods, to running relevant software programs that generate daily, weekly or monthly reports – all of which are dependent on the operating environment of the said fleet. For example, an underground mining fleet would have different needs to, say, a long-haul transport fleet.
Some commercial fleets can utilise solutions that are generalised and standardised in the fleet management industry, while others may require solutions to be adjusted according to the fleet's specific operations.
Ashley Sowerby, managing director, Chevin Fleet Solutions, emphasises the importance of fleet management: "By implementing fleet-management software – with the added benefit of automated reporting – fleet managers can reduce the burden on manual resources, through centralised, streamlined processes, with access to accurate data. These systems allow the technology to harness the data collated to automatically create in-depth, graphically based reports, which can then be issued to a list of pre-defined email addresses, as frequently as required," he explains.
Maintenance
One of the most important aspects of fleet management is maintenance, and, here again, there are several types of maintenance: predictive, corrective, preventative and run to failure.
Duncan Prince, product manager, Freightliner, Fuso and Western Star Trucks, at Mercedes-Benz South Africa, believes that running an efficient fleet is all about understanding what trucks cost to run, and having the controls and systems in place that give you an accurate and up-to-date picture of exactly what your trucks are doing, and what they are costing you to run.
He explains: "Success in trucking these days is about managing the details. There are lots of 'wannabes' out there running trucks that are poorly maintained and badly driven by over-worked and under-remunerated drivers. I have yet to see any of this type of operator rise above their peers."
According to Xue Jian, senior technical consultant, Shandong Shantui Construction Machinery, "The most important aspect of running a fleet is having a capable service support apparatus. The availability of spare parts is a key component of that apparatus, as having parts available on demand is crucial to limiting downtime."
In order for the fleet manager to be able to plan ahead for the replacement of tyres and parts, the normal preventative maintenance tasks of a vehicle's regular service can be extended to include looking at the history of the tyres and fluids.
Condition monitoring
With condition monitoring, the scientific analysis of used oil from mechanical and electrical systems – as well as additional services, that include the analysis of fuels, transformer oils, coolants, greases and filters – serves to monitor the condition of the equipment or vehicle in order to prevent unscheduled down time. A comprehensively maintained history of the condition of components is vital for efficient fleet management.
Fuel
After salaries, fuel is often the greatest expense in operating a fleet. There are a number of methods to measure fuel consumption and all the major original equipment manufacturers (OEMs) offer their own programs to ensure this cost is minimised. Daimler, for example, offers FleetBoard, an on-board system fitted to provide independent, comparable data from all the vehicles in a fleet. The system gives an overview of the mileage, operational status, consumption, and deployment profiles of the drivers, including an evaluation of the overall driving styles – according to driver or vehicle, as required. This, in turn, enables the fleet manager to determine the causes of high consumption and to use this information for driver training.
Driver training
Dean Temlett, MAN support and projects manager, responsible for driver training under the MAN ProfiDrive banner, believes that driver training plays a pivotal role in fleet management, as operators rely on the competency of drivers to safely and economically transport goods and passengers. "It is highly advisable for fleet managers to adopt a progressive driver training programme that focuses on adequate knowledge transfer and professional skills development. Measurable improvements – in accident reduction, fuel consumption, turnaround times as well as repair and maintenance costs – in fleets can be directly attributed to effective, ongoing driver training."
Carbon emissions
With fuel management comes management of carbon emissions, as the OEMs strive for cleaner air and cleaner engines, while not compromising on fleet efficiency.
Standard Bank's ECO2Fleet is part of the Standard Bank Fleet Management system. This system enables subscribers to use an integrated solution to measure and help reduce the carbon footprint of fleets. The web-based service allows managers to access information at any time. "An accurate measurement of the CO2 emissions released by individual vehicles within the fleet is supplied. This enables the fleet operator to consider the appropriateness of vehicles to the fleet and ensures that they are maintained with services taking place at the correct intervals," says David Molapo, managing director of Standard Bank Fleet Management.
Vehicle tracking
Not limited to the transport sector, vehicle tracking forms a vital function in determining how, by whom and where a vehicle is being operated. Systems are as varied as their application, from on-board monitoring to remote monitoring from a control centre, via satellite; systems that ring-fence areas and cut the engine if perimeters are traversed; to on-board cameras that monitor not only driving conditions, but how the driver operates the piece of equipment or vehicle. GPS systems in fleet management also help in speed control and proximity awareness.
While the correct implementation of appropriate fleet management systems is the key to enhancing overall utilisation of machinery to reduce anomalies in the operations cycle, ultimately, an efficient fleet management system will reduce down time of equipment and ensure maximum productivity, at minimum cost.
Focus on Transport
July 1, 2014
Published by