Not just any old oil for your vehicle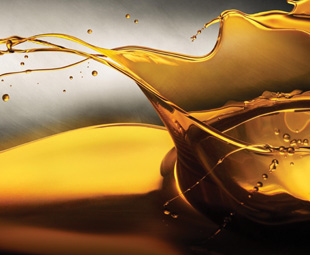 The advances in engines, energy storage and fuel-cell technology have been the major contributors to the advances in oil lubricants over the years. ZIPORAH MASETHE explores the topic
The purpose of engine oil is, primarily, to keep engine components working smoothly and more efficiently, to prevent carbon varnishes and sludge, as well as to release heat from the combustion chamber.
In order to get the best performance and durability from a vehicle, a number of factors come into play. Using the correct oil lubricant, coupled with routine maintenance, is vital.
National sales manager for Fuchs Lubricants, Mitch Launspach, says: "The specification of the correct grade of oil will have a greater impact on the CO2 emissions, but the move from higher-viscosity engine oil grades – like the 20W50 grade of a decade ago – to the 5W30 that is now common, will reduce internal friction, thereby reducing energy consumption. This will, in turn, also reduce emissions.
"New engine technologies require superior quality lubricants that enable high-performance engines to operate safely and efficiently. This has prompted a move to synthetic base oils (Group IV and Group V)
to meet this demand. The new gas-to-liquid technology has seen the introduction of base oils that have little or no nitric oxide (NOx) emissions," he further adds.
"Stable, stay-in-grade oil is intended for use at extended drain intervals in petrol engines, as well as in car and light-van diesel engines, specifically, which are designed to be capable of using low-friction, low-viscosity oils with a high temperature and high shear rate. This, in turn, leads to lower fuel consumption, which is of immediate benefit to the motorist," he elaborates.
Marketing manager of Engen, Terry Keitzman agrees. "Modern engines will not achieve their designed durability and performance if the specified lubricants are not used," he says.
Launspach says: "Using the correct oil lubricant aids its fuel efficiency. The main benefits for the user are longer drain intervals as well as lower oil consumption."
Castrol sales director for Africa, Graham Noonan, says: "CO2 neutrality is achieved both through greener technologies in the production of the lubricants, as well as by investing in carbon-positive projects around the world."
Castrol – a part of one of the world's largest energy companies, BP – says it offers the first certified CO2 neutral engine oil in the local market. "We have had an enthusiastic response from our franchised passenger-vehicle dealerships, as this positively contributes to their efforts for carbon-footprint certification," adds Noonan.
A report supplied by Keitzman states that the first world government legislation makes it mandatory for original equipment manufacturers' (OEMs') engines to meet increasingly stringent emission requirements.
According to Launspach, challenges facing the market are the large quantities of cheap, badly formulated oils flooding the market from unscrupulous blenders and importers.
He says: "Very few of these products meet the quality requirements of the engine manufacturers in terms of base oil quality, additive levels and manufacturing standards. Lubricant manufacturers are required to meet ever-more demanding and stringent technical standards in order to be able to market OEM-approved lubricants."
The report from Engen states that, due to globalisation, all future engines will have to comply with emission standards. In order to remain competitive, OEMs have been increasing service and oil drain intervals, while improving performance levels and durability.
As the technologies evolve, the number of electric vehicles in the market will surge, decreasing the demand or use of these lubricants. Launspach says that in ten to 20 years, as the move to electric vehicles increases, there will be fewer cars with the traditional type of engine and transmission, and, as a result, these lubricants will gradually disappear from the market.
Engine lubricant oil is certainly a vital element in maintaining the performance and quality of a vehicle's engine, and the advancements in oil lubrication technology have moved towards emitting less harmful gases.
---
Ziphorah Masethe is a third-year journalism student at the Tshwane University of Technology. Her passion for writing and interest in the motoring world landed her the opportunity as the South African Guild of Motoring Journalists' Guild Bursar for 2016. As part of the programme, Ziphorah will be deployed throughout the year to various publications, agencies, and vehicle manufacturers serving the industry. She recently spent a month with FOCUS, where she was exposed to the commercial vehicle industry.
Focus on Transport
May 7, 2016
Published by