In this issue of FOCUS, Frank Beeton explores the complexities of the General Motors-Isuzu Truck relationship, introduces Volvo's new construction-specific FMX – and updates us on who's leading the field in producing the "most powerful truck of the year".
Since mid-2007, Global Focus has carried a number of reports discussing possible outcomes for General Motors (GM)'s North American medium truck business activity. After several false starts when it seemed likely that GM would sell the business as a going concern – first to Navistar International and later to Isuzu Motors Limited – two years later we finally had to concede that no workable agreement had been concluded with either of the prospective buyers, and that GM was closing down the related marketing and manufacturing operations. At that time, GM had recently entered the convoluted legal process of Chapter 11 Bankruptcy Protection that would finally lead to the emergence of a new entity called General Motors Company, but would also involve the disposal or discontinuation of several GM group brands, including Hummer, Pontiac, Saturn and Saab. Under these circumstances – in which the former giant corporation was fighting for its very survival – the truck business could not be seen as anything more than an undesirable distraction, although some 470 GM dealers had been active in the very successful sale of these units across the United States (US) and Canada.
This decision to close its truck operation marked the final end to GM's own-account involvement with any commercial vehicle business other than pick-ups and light vans. Once-proud GM truck nameplates such as GMC in North America, and Bedford in the United Kingdom, had long since gravitated down the payload spectrum to adorn only light pick-ups, sports utility vehicles (SUVs) and vans. Having begun in 1986 when the GM Heavy Truck Corporation was sold to Volvo, GM's disengagement from "real" truck business gathered momentum two years later when steps to dispose of the Detroit Diesel heavy engine manufacturing operation – first to Roger Penske, and finally to Daimler Chrysler – were set in motion.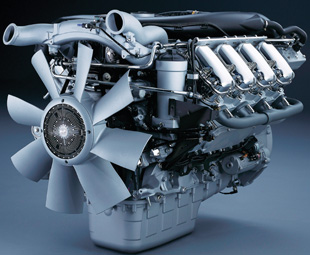 In discussing GM's decision to opt out, we pointed out that there was considerable risk inherent in this situation for Japanese truck manufacturer, Isuzu Motors. In March 2006, GM had sold off its last remaining shareholding in Isuzu, ending an equity-holding relationship dating back to 1971. Since its initial entry to the North American truck market in 1984, Isuzu has sold more than 400 000 of its products, through both its own 250-strong dealer network and the aforementioned GM franchised medium truck dealer outlets. This truck range was offered with Isuzu-, Chevrolet- and GMC-branding, and special petrol-engined variants were developed to suit the preferences of a large number of North American operators. Isuzu diesel engines were offered as optional for the now discontinued Chevrolet Kodiak and GMC TopKick semi-forward control medium trucks built at GM's Flint, Michigan plant.
The main benefit to the business inherent in Isuzu's earlier relationship with GM was the vast North American distribution footprint offered by the latter's dealer network to handle the sale of Isuzu products. Unlike GM, which had progressively lost interest in the heavier truck business, this was, and remains, Isuzu's lifeblood. Isuzu trucks are claimed to have led the class for low cab-forward trucks in the US every year since 1986, accounting for more than 70% share of this market in 2009. In mass terms, Isuzu trucks dominate Classes 3 to 5 of the US market, which cover the gross vehicle mass (GVM) spectrum from 4.5 to 7 t. Clearly, the erosion of this very substantial market segment dominance was an outcome that Isuzu had to avoid at all costs. However, the situation was made even more complicated by Toyota's November 2006 decision to buy a 5.9% shareholding in its compatriot, with its sights firmly set on gaining access to Isuzu's diesel engine and power train expertise. Nevertheless, with Toyota's trucking interests firmly vested in its Hino Motors subsidiary, it seemed most unlikely that the new arrangement would offer any quick solution to Isuzu's North American distribution dilemma.
Thus it was that Isuzu – which celebrated its twenty-fifth year of presence in the US truck market last year – had to make a new set of arrangements to safeguard its position in this important market, and several recent announcements have provided evidence of the direction that is to be followed. Firstly, it was announced that Isuzu would resume production of petrol-engined N Series trucks early in the second quarter of 2011. This rather enigmatic decision serves to reinforce the importance that American operators still attach to a form of truck power unit that has become distinctly passé in the rest of the world. Surprisingly, the 6-litre, 325 hp (242 kW) V8 engines and Hydra-Matic 6-speed transmission will come from…General Motors Company! However, the closure of GM's Janesville, Wisconsin plant during 2009 removed the possibility of Isuzu continuing to use this facility to assemble its petrol trucks, so an alternative partner had to be found for this purpose. It subsequently emerged that Spartan Motors Incorporated – a specialist manufacturer of emergency, recreational, defence and delivery vehicles – had entered into a partnership with Isuzu, and would be performing the assembly function in one of its numerous plant locations spread across the US, starting in the second quarter of 2011.
However, the new partnership with Spartan Motors is to add another dimension to Isuzu's North American model line-up. Spartan subsidiary, Utilimaster Incorporated (a leading US body builder), is to develop an integrated walk-through van design, scheduled to emerge in prototype form during the third quarter of 2010 with full-scale production commencing one year later. Aimed at a wide variety of fleet and vocational markets, this van will incorporate design inputs gathered after eighteen months of engagement with key customers. Features will include quickly-removable body panels to facilitate minor repairs, two wheelbase and three deck length options offering up to 700 cubic feet (approximately 20 m3) of storage, swing or sliding cab doors, and customisable modular load area with multiple rear door designs. The Isuzu-Utilimaster van will be built on the 5 500 kg GVM Isuzu NPR chassis powered by Isuzu's 4JJ1-TC turbocharged and inter-cooled four-cylinder diesel developing 150 hp (112 kW). EPA2010-level emission compliance is achieved through selective catalytic reduction using diesel exhaust fluid, and the engine's output will be transmitted through an Aisin six-speed automatic transmission with double overdrive, lock-up torque converter and PTO functions.
The same chassis and drive line specification forms the basis of Isuzu's just-announced 2011 model year NPR Eco-Max truck for the North American market, but – instead of the walk-in van's integrated driver's compartment – this version will use Isuzu's standard 3-seater N-Series tilt cab. While two of the van wheelbase options will be common to the Eco-Max truck chassis line-up, the latter will offer an additional short wheelbase version. The US N-Series range also extends up the mass scale to include the NPR-HD (6 500 kg GVM), NQR (8 150 kg GVM) and NRR (8 850 kg GVM) models. These are powered by EPA 2010-compliant 190 or 210 hp (140/160 kW) versions of the 5.2-litre 4HK1 engine, driving through manual or automatic transmissions. Other features include Isuzu's data recording module system for monitoring driver performance plus engine, transmission, emissions and brake condition; dash-mounted multi-information display; SCR exhaust after-treatment; increased front wheel cut angles for reduced turning circles; and enhanced corrosion protection. Despite the undeniable recent disruption caused by GM's withdrawal from involvement with the medium truck market, Isuzu has now grown its US dealer network to 260 outlets, and looks well set to effectively defend the strong position it has established in North America over the past quarter-century.
Volvo's construction-specific FMX
Volvo Trucks has announced its new construction-specific FMX truck range for global markets. Based on the FM series platform, the FMX design incorporates numerous special features that make it more suitable for heavy construction tasks. While some of these features are visible, others pertain to technical specification parameters. The basic drive line consists of a choice of 11-litre D11C or 13-litre D13C 6-cylinder in-line diesel engines covering the power spectrum from 330 to 500 hp (243 to 368 kW); and driving through 9 or 14-speed manual, 12-speed I-Shift programmable automated mechanical, or Powertronic 6-speed automatic planetary transmissions to single or hub-reduction drive axles. A comprehensive range of axle/drive configurations will include 4×2, 6×2, 6×4, 4×4, 6×6, 8×2 and 8×4 layouts, with four different ride height levels offered across the range. Available rear suspension media include parabolic steel leaf springs, multi-plate leaf springs, and air bags. The standard braking system utilises Volvo's EBS electronically-controlled disc brakes, although options include Z-cam drum brakes and a number of supplementary engine and transmission retarder installations.
The special features setting the FMX range apart include:
• New upper radiator grille;
• Protective bull bar;
• A 25-ton central device for towing or shunting;
• Anti-slip cab step with optional folding extension;
• Ladder and grab handle available on the day cab to facilitate load inspection;
• New load sensor for the construction-optimised I-Shift gearbox;
• Uprated, damage-resistant rear-view mirror installation;
• Mesh-protected headlights;
• Fog lights;
• Redesigned 3-piece steel bumper with anti-slip footstep and an optional fold-up extension and grab handle;
• Heavy-duty engine protection;
• Raised steel fuel tanks;
• Optional raised air intake on the day cab;
• Optional working and reverse light positions;
• Construction-specific cab interior trim and equipment.
The FMX is due to enter the European market from September, 2010, and will be rolled out in other parts of the world as the year progresses.
World's most powerful truck – here we go again!
Yes, we've been here before: no less than four times since I began writing about the global trucking scene, to be exact! Whenever exploring the topic of the world's most powerful truck, we always have to start with the question, "What, exactly, is a truck?" In this particular context, we have come to assume that we are talking about "standard production units, designed for use on public roads" – because if we start including the vast dumpers used in opencast mining or even some of the more extreme Australian road trains in our definition, the discussion could become inconclusive and, to be honest, irrelevant. It must always be remembered that a truck's ability to perform depends on far more than just horsepower (or kilowatts) under the cab or bonnet; equally important is the optimal matching of gearbox and drive axle ratios, as well as efficient aerodynamics, correct configuration choices (body and trailer), appropriate tyre equipment, and driver competence. So the real value in this contest relates more to creating perceptions of leading edge design, and the capability to perform a specific task with less effort, and greater efficiency, than direct competitors.
To set the scene, the most recent holders of this title were:
• Volvo's 700 hp (522 kW) FH 16 with D16G engine, announced in September 2008, and preceded by:• MAN's 680 hp (500 kW) TGX with D28 engine in 2007,
• Volvo's 660 hp (492 kW) FH 16 in 2006, and
• the 2004 Mercedes-Benz "Black Edition" Actros, with 612 hp (456 kW) of OM 502 power.
Now, its Scania's turn to lead the pack. With the April 2010 launch of the latest version of its V8 series, this Swedish manufacturer's top power rating has risen to 730 hp (537 kW), coupled with a staggering 3 500 Nm of torque delivered in the engine speed band between 1 000 and 1 350 r/min. This puts to rest the traditional theory that V-form engines are "all power, and no torque", because this 16.4-litre R730 out-muscles Volvo's D16G in-line "six" by no less than 350 Nm. Even more impressive is the fact that the new engine, built around a compacted graphite iron cylinder block, is claimed to form part of Scania's modular platform range that will enable Euro 6 emissions compliance when this becomes mandatory at the end of 2013.
Design features of the R730 engine include an increased cylinder bore to achieve a slight displacement boost over its 15.6-litre siblings, jet-cooled individual cylinder heads, extra high-pressure (up to 2 400 bar) common-rail fuel injection, variable-geometry turbocharger, engine management control, and SCR exhaust after-treatment. It is interesting to note that the R730 engine is being offered only with Scania's Opticruise 12-speed automated gearbox, which may possibly indicate a degree of concern over durability of the drive line should the immense available torque be abused by an undisciplined driver.
Scania's latest R-Series won the European Truck of the Year award for 2010, and the balance of the V8 lineup offers power outputs ranging from 500 to 620 hp (368 to 456 kW). These engines are claimed to share a substantial number of common components with Scania's 5- and 6-cylinder in-line power units. Typical Scania design features include high-mounted camshafts, short and stable push rods, rear-mounted timing gears and centrifugal oil cleaner. The V8-engined models carry several specific interior and exterior styling cues to distinguish them from the rest of the R-Series line-up.
---
Global FOCUS is a monthly update of international news relating to the commercial vehicle industry. It is compiled exclusively for FOCUS by Frank
Focus on Transport
June 1, 2010
Published by