Price hikes on cards as currency depreciates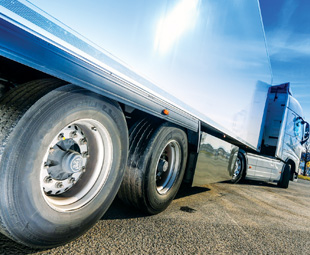 The declining economy has had a knock-on effect on many industries – and the tyre industry is no different. LIANA SHAW looks at the current state of play in the local tyre industry, and what gains or losses local tyre manufacturers can anticipate.
The deterioration of the rand, on the back of the "Nenegate scandal" and other external factors, is giving rise to grave concerns for many South African businesses. Economists warn of the threat of a possible recession and the downgrading of the country's credit rating to junk status as investors lose faith in the ability of President Jacob Zuma's government to steady the ship.
According to fin24, rising inflation risks stemming from the rand may force the Reserve Bank to take more aggressive action in tightening policy at a time when the economy is barely growing.
The article further states that, while South Africa's economy has narrowly avoided a recession until now, growth has been under pressure, due to electricity shortages, weak global demand, plunging metal prices and the drought.
The short- and long-term implications are likely to affect every industry sector, and the tyre and transport segments are no exception. "In our view, the South African economy is already in a state of recession," argues Pieter Kruger, chairman of the Tyre Importers Association of South Africa (TIASA).
"With the weakening rand, the landed cost on tyres has gone up dramatically in the past year. We have seen the rand moving from R11,44 against the United States dollar, to R16,95, which is a staggering drop in just one year. We also experienced one of the worst droughts in history and some areas have had no harvest and planting for 18 months.
"This means that manufacturers and importers are sitting with huge stockpiles of agricultural tyres and are compelled to reduce prices to get rid of them. Farmers are repairing, or buying cheaper products, as they have no funds with which to purchase the more expensive brands."
He adds that, globally, tyre production appears to be exceeding off-take, resulting in a surplus of tyres that everyone is trying to export to some or other country. Factories, he says, are running at 70 percent and less production capacity with the trend being to supply at cheaper and cheaper prices just to keep factories open.
"I believe that factories worldwide have reached a point where prices need to be driven upwards," says Kruger. At this stage, importers cannot compete in the high-volume market, as locally produced products are available below the landed cost of imports. The high exchange rate and high import duties are making it extremely difficult to import and compete with local manufacturers."
Michelin's Adriaan Coetzee adds: "In the past few months, many elements have had a direct impact on the weakening South African economy, resulting in a loss of confidence from major stakeholders.
"The weak rand created a more challenging environment for all manufacturers that rely on importing premium tyres into the South African market, with the cost not only being pushed back onto consumers, but also onto manufacturers, who are having to absorb a portion of the costs to reduce the impact on the bottom line for the end user."
As such, an average price hike of six to eight percent across the Michelin and Kormoran brands will be implemented in line with forecasted inflation figures. "For the commercial market, specifically, we believe the current ratio between imported and locally manufactured tyres to be around the 60/40 ratio," he adds. "On a monthly basis, more tyres are being imported, and this percentage is growing strongly year on year."
He is, however, quick to add that this does not mean that the South African market will be flooded with low-grade imports by 2020, as the 60 percent figure also represents a share of premium brands that are being imported into the country.
Continental's Niel Langner echoes these sentiments: "Sadly, 60 percent of all commercial vehicle tyres are imported. Along with increasing fuel prices, fleet operators are in for a rough time from a cost of operation perspective. Premium brand tyres offer the best cost per kilometre through reduced rolling resistance and durability, and we are working with our fleet customers to weather this storm."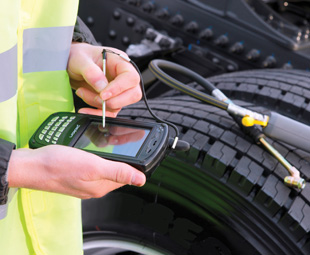 Langner suggests that transport companies, in particular, will need to focus on the maintenance of their vehicles and the attitude of their drivers, as incentivising drivers to look after their vehicles and to check tyre inflation pressures, at least twice daily, can translate into significant savings on fuel and tyre costs.
He claims: "Tough times weed out poor operators, ultimately resulting in a stronger industry that is more focused on running optimal fleet operations. Consumers need to take more responsibility for their vehicles. Don't let the petrol pump attendant do the checks for you," he urges. "Do it yourself and check for uneven wear and tyre damage at the same time. Prevention is better than cure!
"Cost pressures will force all producers to increase prices. We have advised our dealers that increases in the order of ten percent can be expected in the second quarter of 2016 and more may follow later in the year," he adds.
Bridgestone's Willem Els also expresses concern over the current situation, stating that a large portion of raw materials are imported and are, therefore, subject to the exchange rate. He cautions that consumers should expect these movements to be passed on by the manufacturers.
"Tyres are subject to all normal inflationary pressures, such as wages and electricity increases, as well as movements in raw material costs such as oil, rubber and steel.
We take cognisance of all market circumstances when determining the appropriate pricing for our product, including demand and supply factors such as capacity and cost of importing or manufacturing the tyres.
"We also consider sustainability of both the supply and price offerings and quality of the available product, including the retreadability of the tyres. Different purpose-specific tyres, such as fuel-efficient eco tyres, also offer additional value to the end customer," adds Hiroshi Nakanishi, technical services executive manager at Bridgestone.
Asian imports under pressure
The ever-growing number of imports filtering in from Asia – both quality and inferior products – will also be negatively impacted, according to industry experts. "The overall impact that the weakening rand will have on Asian imports will be linked to the environment and actions of the operators," suggests Michelin's Coetzee.
"For an operator who is cost sensitive, it would not be worthwhile to switch from one Asian import to another, due to the increasing costs across the board," he says.
"The only alternative would be to search for products that are of better quality at the same price. An operator who is focused on 'more for less', would do well to switch to higher-quality tier brands."
According to Michelin's research of the market over the years, generally the purchase behaviour of operators is not motivated by the origin of the tyres they purchase, but rather by the value that is derived on consumption.
Challenges and opportunities for the retreading sector
Historically, the South African end user, especially in the commercial sector, has embraced the "cradle-to-grave" concept, thereby maximising tyre life, so much so that until recently retreads constituted up to 60 percent of the transporter's overall usage.
Of course, the growing influx of "cheapies" from other parts of the world, coupled with a growing shortage of good-quality casings, has seen a shift in this ratio over the last five years in particular.
The retreading market still has great potential, however, according to Coetzee, as the pre-cured rubber used in most retreading plants is from factories that produce the best tyres known to the industry.
"When comparing the cost advantage of retreading to cheap imports, the initial cost is lower and the performance can be relatively surprising depending on the operation and whether the driver is competent and cautious," he says.
"The number of truck tyres manufactured in South Africa has declined dramatically, with more than
60 percent of commercial tyres sold now being imported," comments Bandag SA's Monal Naik. "The weaker rand means that all brands imported into the country will be affected, not just Asian imports.
"It is our opinion that South African transport operators are becoming ever more aware of the limitations of these cheap Asian imports. In the main, they deliver less mileage and cannot be retreaded," he said.
"As much as we would love for the retreading market to grow overnight, it's not that easy. Retreaders also use imported raw materials in manufacturing, which means that input costs are also increasing as a result of the weaker rand. The fact that cheap Asian tyres are largely 'disposable', does not help, as many do not even complete the new tyre life, let alone make it back for retreading."
The bottom line
It is inevitable that tyre costs will rise. Industry experts are, therefore, urging their customers to purchase upfront, wherever possible, and to buy premium tyres that will generate greater value to their operations by decreasing the total cost of ownership of tyres via extensive mileage, optimised fuel consumption, due to reduced rolling resistance, and better retreadability.
"The old adage goed koop is duur koop (buying cheap means buying expensive) still applies," cautions Naik. "Transport operators should invest in testing various good-quality brands until the best cost per kilometre is achieved, and their tyres should be subject to a good maintenance programme in order to derive maximum life."
TIASA's Kruger concludes: "If we look at what is happening in South Africa, I believe that tyre prices have now reached the bottom of the curve and we will see a couple of steep increases this year. Taking factors such as the exchange rate and raw materials into consideration, an increase of around 20 percent is very likely this year.
"The current prices are not sustainable, even with a slowdown in the world economy. I think that many factories worldwide will close, which will leave room for bigger factories to grow and up their production.
"I also believe that local manufacturers will be forced to increase their prices, as they, too, are paying more for raw materials. Importers, especially, are in a situation where their average landed cost is increasing all the time, with current stock levels being replaced with product landed at a higher price. In my view, we have reached a point where we either need to increase prices, and soon, or close our doors."
Focus on Transport
March 7, 2016
Published by