The annual Road Freight Association (RFA) Convention is never an event to be missed. GAVIN MYERS went along and found that the industry still faces a raft of problems
The more things change, the more they stay the same – so the saying goes. However, operators in the South African road-freight industry are used to this. Year after year, speakers and delegates at the RFA convention debate new proposed laws, South Africa's political and economic rollercoaster, and the ever-present problems of driver wellness and corruption.
Yet, the more these things change, the more they stay the same… For the industry, this means a continual barrage of punches leaving it wondering what to do next.
As Sharmini Naidoo, CEO of the RFA, began: "Trucks have every right to be on the roads and we stand a better chance of achieving a good outcome if road users are understanding of one another. Road safety is still an issue; the few incidents that involve trucks result in many deaths.
"Congestion is an issue that also affects truckers and costs the economy millions. Being able to meet on-time deliveries and lowering the cost of logistics is key to satisfying and maintaining customers.
"In the 42 years that the RFA has been in existence, we have faced a struggle with authorities who don't realise the full impact of regulations introduced to control the industry.
"The majority of operators strive to excel and run to world-class standards. However, constant cost pressures place a burden on profitability and have weighed heavily on the industry. Between March 2016 and February, 410 companies registered with the bargaining council closed, and 2 648 employees lost their jobs," she said.
Many issues for discussion were not unfamiliar to the delegates. This was echoed by keynote speaker Chris Hlabisa, deputy director general: road transport, at the Department of Transport (DoT).
Hlabisa prefaced the issues with some statistics: "Research undertaken with the Council for Scientific and Industrial Research (CSIR) indicates that annually more than R146 million is lost by the economy due to road crashes. Road fatalities have become a societal matter; they come second only to HIV/Aids… There's no way we're going to reach the 2020 vision for road safety … we need to work together with all sectors of society and I know the road-freight sector can play a major role."
While the DoT has had the National Road Safety Strategy passed by Cabinet (find more details on page 6), Hlabisa was eager to point out that the enactment of the Administrative Adjudication of Road Traffic Offences (Aarto) Act is imminent.
"Aarto is going to be our living bible… Parliament has reviewed it and it will go for final public comment soon," he said.
Discussing long-distance fatigue, Hlabisa pointed out that the condition of most cross-border trucks entering the country is shocking, and encouraged delegates to look after the health of their drivers.
Then Hlabisa addressed the elephant in the room: amendments to the National Road Traffic Act that have been in the air since 2015.
"Regarding the movement of freight from road to rail – we are reviewing this under the National Transport Master Plan, which seeks to cover all modes of transport, especially land transport.
"We want to move cargo from roads to rail, but the challenge is that rail does not function well. We would like to engage with all role players as to how to accomplish this; it will take time to revamp the rail system to cope and be efficient…
"We understand trucks play a pivotal role as far as our gross domestic product (GDP) is concerned; they make up 58 percent of the on-road transport network, so the two modes must complement each other. There is a danger of collapsing the economy if they have to compete, but we will reclassify certain cargo to rail, such as hazardous chemicals," Hlabisa said.
He noted that further engagement is needed with regard to revised speed limits.
"We have received lots of comments about the amendments. We will not push legislation down your throats. We seek to consult with all role players and will not do ridiculous things that will kill our economy," Hlabisa concluded.
The topic of the amendments continued into the main panel discussion, chaired by Gavin Kelly, technical and operations manager of the RFA. The idea was to further unpack the proposed truck ban, reduction in speed limits and the requirement to redo the practical driving licence test upon renewal. The fact that Hlabisa sat on the panel undoubtedly provided an opportunity for the industry representatives to voice their concerns once more.
Truck ban
"This would drastically impact our operations. A lot of stock movement takes place during the ban times. The knock-on effects include increased pricing, more vehicles on the road to meet demand and opportunity for theft of high-risk product if trucks are delayed," said Kevin Kamoran, national transport manager, Nestle.
"It will require a complete rethink of line-haul transport and secondary distribution. There needs to be a complete assessment – what are the objectives?" asked Abdool Kader Tayob, CEO of Bakers.
"The abnormal-loads industry is already subject to limited hours, with further restricted hours they'll be left with 60 operating hours out of 168 potential hours in a week. The transport industry will go down from 60 to 40 operating hours a week. Productivity and margins will go down. Prices and product costs will go up with no increase in profit; which is what is taxed and generates revenue for the country," said Kevin van der Merwe, from ATL Mobility.
"We recognise and acknowledge the impact this will have on logistics. The regulations were gazetted in May 2016 to stimulate discussion, but we still believe it's the way to go regarding road safety. We will, however, listen to captains of industry like the RFA and not just push the topic. We need to navigate through the negative implications," responded Hlabisa.
Driver's test
"The intention is probably good and there is some logic – one's psychomotor abilities decrease with age – but the practicalities are challenging. Licensing departments are under strain as it is.
"Implementing this law will increase stress among drivers and therefore also increase fatigue. Why are we not looking at other alternatives such as regulating recruitment and training within companies?" asked Gertzen Schlemmer, head of HCM Consulting, Gijima.
Kelly added: "What impact will it have on drivers who received their licences decades ago, and who will now have to relearn a new system? They will probably fail."
Van der Merwe, agreed: "Experienced drivers will have to learn 50 modules and then only might pass. It will cost a fortune and increase corruption, because licenced drivers need to sustain their licences to remain employed. There are loads of implications."
"I think testing of drivers is a must… drivers need to refresh their skills," Hlabisa retorted.
"Aarto will raise the stakes (of losing licences) if drivers drive badly. We want to clean the system by ensuring those in the system are real, competent drivers."
Speed limit reductions
"This will create time issues, increase fatigue of drivers and possibly add to congestion. Going to the root causes will be more effective than trying to treat the symptoms. It could force a lot of companies to look at running at night, or implementing extra shifts at an extra cost, to make up the time," said Tayob.
"We do not have the resources to upgrade infrastructure throughout the country. We are dealing with a range of issues, so we need people to comply with the laws. Reducing speed limits will be a zonal approach. We are almost there in terms of introducing 24-hour traffic law-enforcement shifts," Hlabisa commented.
So, what's the way forward? It was Tayob who perhaps summed it up best: "Safety first is the vital objective, but four aspects influence this: vehicle fitness, driver fitness, road infrastructure and legislation, compliance and enforcement.
"A quality management system that drives self-regulation will go a long way. Overseas countries have full-time task teams to address these issues, it's not ad hoc like it is in South Africa…"
Despite there being a range of topics for discussion – such as cleaner mobility, corruption, the impact of junk status and the current political outlook – it was clear that the industry remains desperate to have its concerns heard. Will the problems be dealt with by the 2018 RFA conference, or will it be a case of the more things change, the more they stay the same?
The silent killer
Ben Bezuidenhout, chief business development officer at Drive Risk, discussed the dangers of having fatigued drivers behind the wheel.
The stats are frightening … according to Drive Risk's own research, falling asleep accounts for 24-percent of all heavy-vehicle accidents in South Africa. Eight in ten drivers reported that their sleeping time is interrupted during long-distance trips, 62-percent admitted to nodding off at the wheel and eight percent have dozed off while driving in the past six months.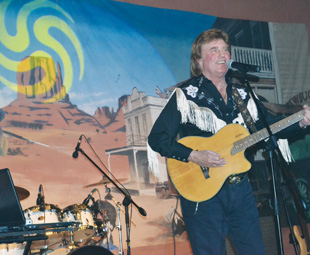 In another study undertaken with the University of Johannesburg, fatigue was fifth on the list of causes of severe road crashes.
"Fatigue, itself, is just one element of the problem," said Bezuidenhout. "It is important to understand that there are consequences of fatigue and there must be risk management strategies to deal with it.
"Giving drivers caffeine and stimulants, or telling them to open the window or play music will not help if they are drowsy; sleep is the only cure," he added.
According to Bezuidenhout, it is difficult to detect fatigue, but some tell-tale signs are wandering and disconnected thoughts, misperception, or seeing things.
Drivers are at highest risk between 21:00 and 06:00, while drivers with known sleep disorders have an increased likelihood of falling asleep behind the wheel. Not getting at least six hours of sleep triples the likelihood of being involved in a collision.
"This is information that should be shared with drivers, but a major problem is the behaviour linked to fatigue and what the company does to manage the risk – from which the driver's take their cue," said Bezuidenhout.
"There needs to be shared responsibility, but the issue of management buy-in is sometimes the biggest problem. An organisation's safety climate is indicative of driving behaviour and predictive of crash involvement. Risky behaviour starts within the company; it comes from top management," he noted. "Occupational health and safety should be taken into account in the trucks as well as the building."
According to Bezuidenhout, evidence-based identification of the first two sleep stages will help identify the drowsy driver. This needs real-time monitoring, though.
He added that typical fatigue-related crashes occur in the early morning and mid-afternoon, are usually serious or fatal, involve single vehicles mainly on high-speed roads, there is no attempt to avoid the crash, and the driver is usually alone.
"You can survive for three to four weeks with no food, three to four days with no water, three to four hours with no shelter, and three to four seconds when behind the wheel with a lack of sleep. It only takes a few seconds of nodding off for an accident to occur," Bezuidenhout concluded.
PBS pilot nears completion
Paul Nordengen, principal researcher at the Council for Scientific and Industrial Research, discussed the future of the performance-based standards (PBS) project.
It has been ten years since the first two South African PBS vehicles entered operation in the timber industry. In the years since, 165 "smart trucks" have been commissioned and by the end of the year, 365 000 trips; 42,2 million kilometres; 11 million litres of fuel and 29 000 t of CO2 will have been saved.
Furthermore, crash rates within the PBS project are 55 percent lower than baseline – 1,45 crashes per million kilometres versus 2,25 – saving around R50 million.
As the project approaches its target of 100-million kilometres (which should have been reached by the time you read this) it is clear that there is a great advantage to be had from its improved performance standards, aided by sophisticated computer software.
However, as Nordengen was quick to point out, while technology moves quickly, legislation always lags behind.
"While KwaZulu-Natal, Mpumalanga and Limpopo have been actively involved, we need support from all nine provinces, as their MECs will have input as to the way forward," he said.
"Because some provinces are not keen on the project, it is difficult for operators to run the vehicles nationally. The Department of Transport (DoT) must help open doors."
Other concerns by operators have been an unhappiness about the self-regulatory Road Transport Management System (RTMS) being a prerequisite (this is needed to set a minimum standard), and unfair competition, due to the advantages of running a PBS vehicle.
As Nordengen explained, there is still much work to be done.
"We will compile a PBS evaluation report, for which we're developing a smart-truck portal to consolidate all the data. We're also busy with further research into the structures of roads, and, if the initiative goes further, there has to be full compliance. This will include the use of real-time monitoring, even including on-board load cells.
"We will have to sit down with the provinces and the DoT to decide the way forward. Depending on this outcome, we will have to update legislation to accommodate these vehicles. They are not meant to interfere with the abnormal-loads industry, or the road to rail debate," he said.
Getting from port to point
Congestion at Durban Harbour is a huge problem that has impacted the South African road-transport industry for many years. Derek Moe, from transport consulting firm Moe and Company, chaired the panel discussion.
Sue Moodley, chairperson for Harbour Carriers: KwaZulu-Natal, painted the picture: "Challenges identified by Harbour Carriers at Durban Harbour include: inadequate supply of equipment on the land side; inefficiency – each shift impacts the next, adding to congestion; there is no workable contingency plan for adverse weather conditions, creating queues; planning teams work in silos and not towards a quick turnaround; the spread of work over towers is not equal; and leadership in key decision-making roles changes every two years, meaning there is no continuity of discussion.
"Port inefficiency results in increased standing time and, therefore, loss of revenue, driver fatigue, loss of work, higher wages, penalties imposed by clients who are unaware of the port's challenges, and missing operating hours at depots.
"As a result of this, some businesses shut down or venture into other opportunities to sustain their businesses. Some operators choose to work directly with warehouses or depots. The situation has remained unchanged since the most recent engagements in May 2016," she said.
Anthony Naicker, director of transport, risk, fleet management and procurement at City Logistics, concurred, adding: "There has been too much
discussion … Transnet has made many commitments and I have to question whether the leadership has the foresight, or grit, to see them through.
"It is a very unpopular part of the industry … inefficiency and lack of regulation have driven corruption and bribery. Our global partners question why the cost of logistics is so high in South Africa – which we have to justify with telematics data to prove how long the trucks are sitting at the port."
Krish Maharaj, MD of Freight 24, suggested that the situation has been accepted for far too long. "In 20 years the problem has not changed, but the inefficiency has multiplied. The transporter is a highly valued member of the supply chain, but this is disrespected by Transnet.
"Investors look at ports as a key infrastructure entry point. If the port is inefficient, it drives them away and impacts on the economy. When additional costs are incurred, they are passed on to the consumer. That pushes up inflation and the poorest are hit hardest … are state-owned enterprises out to make the poor poorer?" he challenged.
"There has to be collaboration, I agree, but 80 percent of the problem is in Transnet, itself," said Maharaj.
Finally, Mzukisi Mbanga, manager: Capacity Creation and Enablement, Transnet Ports Authority, disagreed. "The solution is not up to Transnet only; it is an industry problem that impacts Transnet and all the stakeholders in the supply chain. Solutions must come from all partners."
Mbanga discussed some possible solutions: "We have implemented the Terminal Operator Performance Standards to improve efficiency among terminal workers. We have also developed the Haulier Operator Performance Standard; a process for all stakeholders to discuss how to address the problem.
"These discussions have led to key performance indicators and the decision to measure the total time of a truck in the terminal. We didn't have an independent way of measuring truck turnaround time, but are looking at telematics systems to create this base to move forward.
"The group CEO of Transnet added the component of Bayhead road, so that we can also evaluate time spent there by trucks. We need to have a system where trucks can book a slot and fetch their containers that are ready and waiting for them at that time."
Focus on Transport
July 20, 2017
Published by