The trucking game has never been a walk in the park. But it's currently a terrifying place to be. CHARLEEN CLARKE reports from the Road Freight Association (RFA) Convention …
The convention started off terribly. Once again, the speaker from the Department of Transport (DoT) – this time around Mawethu Vilana, acting director general – didn't arrive.
This is, of course, nothing new. Government representatives have failed to grace the captains of industry with their presence at the RFA Convention many, many times. However, it didn't fail to qualify as incredibly rude and most disappointing.
Even more disappointing was the fact that the DoT decided to despatch one Mvikeli Ngcamu, integrated transport chief director. I have absolutely nothing against Ngcamu, who I am sure is highly competent and capable, but he arrived at the convention completely unprepared – and he honestly didn't add any value to the delegates who had paid handsomely to be there. Come on government, this isn't good enough!
Now that I have got my vent out of the way, I am pleased to report that there were some really good speakers at this year's conference. Top of the pops was undoubtedly Loane Sharp, a wonderfully outspoken labour economist from Adcorp, who clearly believes that there is no such thing as a sacred cow (he was utterly scathing about the competency – or lack thereof – of Statistics SA).
He kicked off by pointing out that unemployment is South Africa's major socio-economic challenge, before noting that it's partly due to the introduction of the Labour Relations Act (LRA).
"The LRA was introduced so fast in our new democracy that it even pre-dated our country's new constitution. That was the urgency with which changing the labour relations regime was viewed. Since its introduction, real wages have been rising dramatically. The flip side is labour productivity. Since the LRA's introduction, labour productivity has collapsed. When you combine rising wages and lower productivity, you get unemployment," he noted.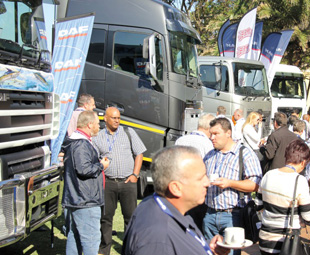 One of the greatest challenges with the LRA, Sharp pointed out, is the fact that there is no category of dismissal for poor performance in this woeful act. "It is not even envisaged that you can be dismissed for this reason," he revealed.
This means that companies – especially small businesses – can end up incurring massive costs. "Johannesburg Stock Exchange-listed companies account for only 1,4 million out of the 15 million workers in our country – or around nine percent. The balance of those who are employed work for small, medium and micro enterprises (SMMEs).
"Small companies do not have the resources to fight the Commission for Conciliation, Mediation and Arbitration (CCMA), which institutes 200 000 cases against small businesses in South Africa each year," Sharp told delegates.
The odds are in favour of those companies losing. "Some 68 percent of CCMA cases are awarded in the employees' favour. The CCMA is the single most damaging institution for small business development in South Africa," he contended.
So how can a small company cope with this travesty? By employing temporary workers. "Since 2008, permanent employment has not yet recovered, but atypical employment (temporary) has powered ahead.
This is how the economy has dealt with labour laws and regulations. Some 40 percent of the labour force in South Africa is now temporary!" Sharp revealed.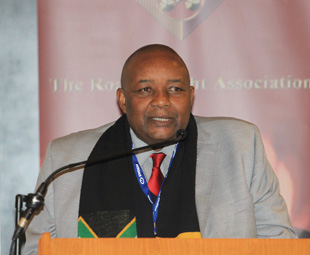 Standard Bank, for instance, obtains 6 600 temporary staff members from Adcorp at the moment – and Adcorp has the total liability for an unfair labour practice. "Government wants to make Standard Bank equally liable. We are therefore writing indemnities – so we would provide counsel, pay the settlements. Clever commercial contracting will scupper that law," he noted.
Sharp pointed out a number of other trends in the workplace, of which declining productivity must be one of the most worrying. "Since 1994, labour productivity has fallen negatively. This means that, if you add one more person to your labour force, your production drops. But capital productivity has risen. This means that, if you add equipment, your production increases," he explained. Imagine the implications of this statement on unemployment …
On the other hand, another important trend could be perceived as positive. Sharp noted: "Union membership is declining. Nearly ten percent of the unionised workforce exited the union movement in one year alone (last year) and the Congress of South African Trade Unions (Cosatu) lost R95 million in membership dues last year."
"You may get the message via the media that the unions are running the country, but exactly the opposite is true. They are making a noise in order to gain government protection, and not because their business is growing. I am delighted to see that Cosatu is imploding, and it doesn't have anything to do with the romantic dalliances of Zwelinzima Vavi," Sharp reported.
Yet another interesting topic was that of carbon taxes, with Gerhard Marais, managing director of the SI Group, stressing that the industry is not opposed to paying tax if it is fair. "We have become a punching bag, with the government saying 'pay up, pay up'. There is a general belief that we can transfer any additional cost onto our client – but that's simply not true," he stressed.
Naturally, black economic empowerment (BEE) was tabled, and Jacob Maphutha, director – BEE partnerships at the Department of Trade and Industry, spoke about changes to the broad-based black economic empowerment (BB-BEE) Act.
One of the most significant changes is the introduction of a BB-BEE Commission to investigate fronting. "Penalties include jail time of up to ten years and fines of ten percent of revenue. You don't have to worry about the commission if you're doing the right thing," he told delegates.
In a similar vein, Nick Altini, director of DLA Cliffe Dekker Hofmeyr, warned about the dangers of collusion. "This concept of collusion is wide and big. There is no justification or defence for having engaged in collusion – and there will be a financial penalty of up to ten percent of your preceding financial year. Directors can face criminal prosecution and end up paying a R500 000 fine or face ten years in jail – or both. So it's very important not to cross this line," he stressed.
What will happen if you do cross the line? "You will be investigated. This is an invasive and unhappy process that is long and involves paying a lot of money to lawyers," Altini warned.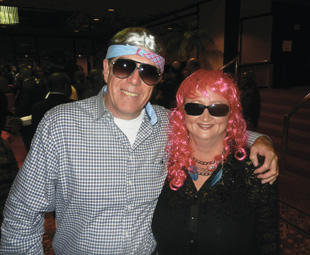 There are three types of collusion: price fixing, market allocation and collusive tendering practices. Altini warned, however, that collusion isn't always so hard-core. "When rivalry is suppressed, there is a likelihood that the outcome will be collusive. So rivals should always be unrelenting in their competitive endeavours," he pointed out.
Sometimes it's possible to be found guilty of collusion just because you are in the wrong place at the wrong time. "If you find yourself in a meeting and people start acting collusively, you must leave and request that the reason for you leaving is noted. You can passively collude on collusion!" Altini insisted.
But how does a transporter ultimately avoid falling into the collusion trap? "Never ever discuss pricing, discount policies, margins, budgets, business plans, strategies and terms with competitors," Altini advised.
So there you have it. Transport operators face a multitude of challenges – anything and everything from senseless legislation to jail time. Louise Naude, national climate change officer at the WWF, probably put it best when, during her presentation, she gave some personal insight. "I am so pleased I am not in the road freight business. Your margins are under so much pressure. You are fairly heroic for being in this business …" she noted.
A bunch of heroes? I'm not sure about that, but this industry is certainly made up of the tenacious …
Party time!
In typical RFA Convention fashion, the event wasn't only about serious business discussions. And, on the pop star-themed evening, some delegates really let their hair (in various colours) down …
They said it!
This year's conference provided delegates with a number of interesting quotes …
MVIKELI NGCAMU – Department of Transport
"Our roads are not looking that good. We need to find an innovative way of addressing this problem, otherwise it will be very bad for the economy."
"We can talk about the state of roads, but some of us in this room are to blame too, because we overload our trucks. The important thing is to have a conscience and self regulate. Our roads are like a body. If you take care of it, you will live longer."
"We cannot change our geographical location, just like you cannot change your parents." (In reference to high logistical costs).
"Government is committed to moving freight from rail to road." (Not.)
"I note that this room is testosterone filled." (On the subject of transformation.)
"I am number three, so my position in the Department of Transport is quite good." (Responding to a question relating to the fact that the acting DG didn't arrive.)
JACOB MAPHUTHA – Department of Trade and Industry
"People often ask me: am I black?"
LOANE SHARP – Adcorp
"The CCMA is the single most damaging institution for small business development in South Africa."
"There is a total state of confusion and collapse within Statistics SA."
"I am delighted to see that Cosatu is imploding, and it doesn't have anything to do with the romantic dalliances of Zwelinzima Vavi."
Focus on Transport
July 1, 2014
Published by