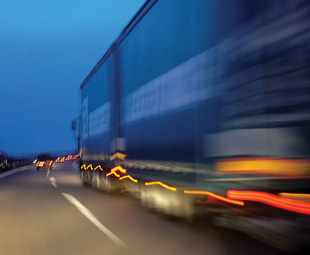 The quest to make commercial vehicles lighter and more productive through the use of aluminium is continuing, but the cost is likely to remain high even if certain proposed controversial import and export tariffs are applied, writes UDO RYPSTRA.
In the commercial road transport industry, South Africa has seen the introduction of aluminium components into vans, trucks, trailers and buses over several decades. The successful use of the metal is not only due to its lightness, which allows for more freight or luggage per vehicle, but also because it provides for considerable design flexibility for manufacturers, lower costs for operators, and improved ergonomics for drivers.
While its use also increases residual values, what has become even more important than ever before is that aluminium components can be recycled in a fully economical way.
For these reasons, South African vehicle assemblers and local component manufacturers have shown remarkable enthusiasm to promote the use of aluminium in transportation modes. This trend is expected to grow significantly as the country moves towards a greener transportation environment.
Lighter vehicles, properly designed and constructed, make for more payload. According to the International Aluminium Institute (IAI), this awareness has led to more aluminium being used in the production of cars, vans and light trucks over the past ten years, with North American manufacturers being leaders in this field, followed by European and Japanese manufacturers.
Aluminium is widely used for components such as engines, chassis, driveline, suspension, steering, brakes, closures, heat shields, bumpers, hoods, heat exchangers and radiators.
"Every vehicle component has different light-weighting gains depending on application-specific design and performance criteria. These criteria are related to specific performance metrics, such as mechanical strength and stiffness, as well as weight," the IAI states. "Substituting a cast iron engine block with an aluminium component of equal performance can reduce its mass by more than 50%. Using an aluminium bumper versus a high-strength steel bumper can reduce the mass by 45%."
In medium to heavy freight vehicles, this also starts with many iron and steel components in medium to extra heavy freight carriers and truck tractors having been replaced over the years with aluminium components. American truck and engine manufacturers like Freightliner and Cummins, arguably, again being the leaders, with European manufacturers, also again, not being far behind.
Since South Africa is totally dependent on freight chassis cab, truck-tractor and bus chassis imports from America, Europe, Japan and Asia, these aluminium features or options are already available to local fleet operators. These options extend to truck components, superstructures, safety parts and accessories as well.
According to the European Aluminium Association (EAA), the components that can be replaced with aluminium in a rigid truck or truck-tractor/trailer combination include even more items than those already mentioned. As shown in Figure 1, these components include aluminium cabins, doors, chassis, floors, wheels, suspension parts, rigid bodies, tipping bodies, self-discharging bodies, tanks, silo bodies, curtain-sider frames, bus bodies, tail-lifts and aluminium accessories such as air pressure vessels, diesel tanks, tool boxes, spoilers, just to name a few.
Buses TO THE FORE
The use of aluminium in buses is now promoted by Zhengzhou Yutong Bus Company, China's largest bus manufacturer and the number two producer in the world, which has introduced two new environmentally friendly bus prototypes. The new aluminium-intensive bus body is approximately 46% lighter than a traditional bus; consequently, it requires less fuel and emits fewer greenhouse gases.
According to the company, the advantages of using aluminium in the bus industry are manifold. Aluminium can be extruded into complex shapes, allowing for intricate design and integrally strong structures. It says modern buses with aluminium bodies are several hundred kilograms lighter than those built using conventional methods of construction.
"This increases the number of people that can be transported for a given maximum permitted weight and reduces running costs, the benefits of which are reaped to the full given the large distances buses travel and the frequent stops and starts they make at bus stops; in view of the chronic financial shortages faced by local authorities, this is an important aspect when acquiring new vehicles," the company says.
Vibrant INDUSTRY
South Africa has a vibrant industry of truck body, trailer, bus body, vehicle component and accesories manufacturers which can supply most, if not all, of these additional light-weight aluminium items. As stated in previous articles, these manufacturers are highly competitive and follow and apply overseas developments, but also adapt these developments to comply with local conditions, in the hope of gaining a competitive edge in meeting customer requirements. These requirements now include the need to go "green".
In Europe, aluminium is now frequently used for vans and tipping and self-discharging bodies, while most fuel tankers and silo semi-trailers are made entirely of aluminium, according to the EAA. In South Africa too, truck body and trailer manufacturers, especially SA Truck Bodies/Henred Freuhauf, Duncanmec and GRW Engineering, have been in the news over recent years for producing, respectively, top class aluminium tipping trailers, dry bulk semi-trailers and fuel tankers.
If there is demand for it, they are likely to follow international trends, such as in the tanker market, which appears better off as aluminium construction is extended to a new range of products. Some, such as the transport of hydrochloric acid, require linings to protect the aluminium.
The food sector has remained steady offering the possibility of interest in refrigerated vehicles. Here aluminium offers advantages as an internal lining able to transfer heat effectively, so reducing the air-refrigeration load.
The local industry is supplemented by component and accessory manufacturers who not only produce a variety of aluminium products for the local automotive industry, but for exports as well. For this, they have relied on the supply of aluminium sheeting and recycled scrap aluminium, but face obstacles that European manufacturers seem to have largely overcome.
Cost PROHIBATIVE?
If there is one major hurdle that is slowing the local use of aluminium in transport as well as other applications such as construction of aluminium window panes, doors, ladders, and many more applications, it is the sore point of cost that has been present for several decades.
South Africa does not mine bauxite, the main source of aluminium, but relies on imports of aluminium ingots from nearby Mozambique and other sources, which are then melted down at local smelters to be rolled into sheeting and other extrusion products.
However, the cost of these beneficiated products is so high that several manufacturers have turned to importing these products from Sweden and, more lately, to subsidised imports from China, all paid for in US dollars.
Manufacturers have also claimed, with facts and figures, that exports of aluminium scrap have been increasing and allegedly caused shortages by profit-hungry metal recyclers who are exporting local scrap aluminium at higher prices for benefication overseas, including China. They now claim that in recent years five secondary smelters have shut down, with a loss of melting capacity of over 2 000 tons per month, as well as about 40% of companies in the die-casting sector, resulting in 48% job losses.
The recyclers have denied the allegations that they have caused any shortages, and it looks likely that the Department of Trade and Industry (DTI) will allow, but impose tariffs, on "surplus" aluminium scrap only.
There was more drama last month, when Hulamin, which is a major contributing member of the Aluminium Federation of South Africa (Afsa) upset fellow Afsa members, especially downstream importers of the metal, by asking the International Trade Administration Commission of SA for a 10% duty on semi-fabricated, rolled products, ostensibly to increase competition in the sector. Afsa members claim it will have the opposite effect and that the application came as a surprise as it was made just before a closing date.
Hulamin is South Africa's biggest aluminium products manufacturer and exporter. It produces extrusion billet and rolling slab at its KwaZulu-Natal mill for the production of a range of aluminium products, from foil to beverage can ends, brazen stock and heat-treated plate. It supplements its own capacity with purchases of extrusion billet and rolling slab from BHP Billiton in terms of an agreement that was extended last month, by one year, to June 2012 despite Billiton being scared of further power outages, as happened in 2008. And yes, it also charges in US dollars, which can be convenient when the rand is strong, but very worrying when the rand does a nose dive.
Industry sources believe the DTI will go ahead with levying an export tariff on scrap metal to protect the secondary aluminium industry, encourage local metal benefication, and also to further job creation. It may even grant the import tariff application if Hulamin can prove that it is charging local customers the same for its products as overseas customers, and not more, as claimed by some manufacturers. An announcement about these tariffs, and application thereof, is expected soon.
Meanwhile, these trials and tribulations have not deterred the introduction of new products on the market. Among the latest is an aluminium drop-side tipper load body supplied by KMG Steel Service Centre and vehicle body manufacturer Ergon Cranes & Engineering, while GRW Engineering recently launched its latest state-of-the-art aluminium fuel tanker.
So watch this space.
Focus on Transport
June 1, 2011
Published by