Truck Test 2017: Done and dusted!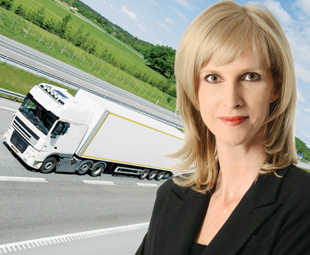 Truck Test 2017 was utterly awesome! That's not just my opinion; it's shared by the participants in general
The Truck Test programme concluded at a lunch in Johannesburg recently, where the highly anticipated results were announced. The lunch was extremely well attended; there wasn't a spare seat in the house!
Martin Dammann, director of TruckScience, did a superb job of explaining the results and how they were calculated. (Go to www.focusontransport.co.za to check them out.)
Guests were also treated to a video, which was specially produced to mark the event (you'll find that at www.youtube.com/watch?v=ywsGivpNTGU).
I'm delighted to tell you that the feedback from all the guests and participants in the event was overwhelmingly positive. Here are just some of the comments we have received:
"Thank you for affording MAN Truck & Bus the opportunity to participate this year again. It is always a pleasure to work with you and your team. The event is world class and the organisation is most professional.
"Team MAN certainly achieved what we wanted this year, and are very happy with our results. Especially the TGS 26.480 6×4 BLS result, which is most pleasing as the top performer in the interlink category. We will be extending our success story in this regard over the next months. We are proudly part of it all!" – Dave van Graan, head of special sales projects at MAN Truck & Bus South Africa.
"Thank you for allowing me to be a part of Truck Test 2017, I really appreciate everything you did to help promote my company and hope that I fulfilled your expectations. Here's hoping the next Truck Test will be even bigger and better!" – Geoffrey Campbell, director of Quantum Concept.
"The Truck Test continues to be a very good and worthwhile initiative and we are very glad to have been part of the 2017 test. We look forward to taking part in future tests. Thank you and the team at FOCUS for organising a wonderful test." – Elvis Mutseura, product marketing manager at Iveco South Africa.
"It was a pleasure providing the load and we will gladly look at assisting in future." – Steve Swanepoel, general manager: sales, marketing and technical support at Sephaku Cement.
"It was a big learning curve for us. We thoroughly enjoyed being part of this test." – Chris Smith, general manager, commercial vehicles at Hyundai Automotive South Africa.
"Thanks for the marketing opportunity and well done." – Sid Beeton, divisional transport manager, One Sure.
"It was a pleasure to take part and we really enjoyed it this year. Looking forward to the next one!" – Dean Temlett, MAN support and projects manager at MAN Truck & Bus South Africa.
"Thank you for the opportunity to be part of the event again. Seems like it was a great success this year (as always)!" – Raymond Schulz, chief operating officer of Ctrack.
"Congratulations on a very successful truck run. It was great to be part of it!" – Morne Fourie, group tactical manager at Van Wettens.
"It remains a privilege to be associated with the Truck Test. Thank you for the opportunity. Looking forward to the next Truck Test." – Eugene van Niekerk, national business development manager at Ctrack.
"We appreciate the opportunity to have been involved. Congratulations on another successful test! All the credit must go to Loutjie on our side. Thanks Loutjie!!" – Tjaart van der Walt, branch manager at Afrit.
We really appreciate all these messages and the incredible support of the industry. Here's to the next one!
Focus on Transport
June 12, 2017
Published by