Unitrans; the byword is Innovation
Ray Singh – managing director, customer solutions development at Unitrans, talks about innovation in the supply chain solutions industry.
The supply chain solutions industry has grown in prominence with the expansion in global trade over the last 20 years. Trade flows have lessened in the wake of the recession and the net result has been that all major multinational businesses now understand the importance of an innovative supply chain strategy.
In the current climate of economic decline and crisis, however, the supply chain business environment, across the world, has been an unforgiving one over the past few years. In recent times, the dramatic drop in trade volumes has been coupled with huge volatility in fuel prices and increases in commodity prices across the board. Times are tough!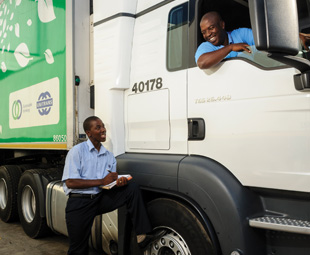 In response, the realisation in most boardrooms is that the supply chain is a key element of business strategy and success, and that an innovative attitude to supply chain management is vital to the resilience and sustainable profitability of the business.
This is where innovative supply chain partners come into their own, and this supply chain innovation space is the one in which Unitrans plays. Unitrans is one of South Africa's largest and most successful international companies engaged in the design, implementation and ongoing provision of innovative supply chain solutions.
The Unitrans business has a major African focus, with operational presence and thriving customer projects throughout southern Africa, in key industry sectors such as mining, fuel, chemicals and gas, agriculture, construction and fast-moving consumer goods (FMCG).
The strength and reliability of the Unitrans business comes from its core assets – among them over 9 800 employees in ten countries, 330 000 m² of warehouse space and a total fleet of over 3 000 vehicles. These assets are put to use on behalf of clients in areas such as transportation, warehousing, distribution and freight forwarding.
The business also focuses on specialised solutions in the industries in which it operates, where its expertise and long-term relationships have added value to its clients for decades.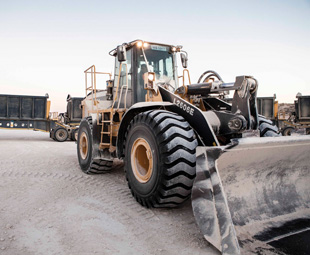 The Unitrans commitment to business innovation is key to adding value and adapting to challenging circumstances in all its core industries. The FMCG industry, for example, is one of the most competitive sectors in the market with regard to transport costs. Unitrans has been working with one of South Africa's biggest international retailers since 2009 and currently fulfils the role of chief third-party logistics provider (3PL) for its distribution operation based in Gauteng, which also services cross-border operations to Botswana, Lesotho and Swaziland.
The Unitrans fleet for the retailer stands at 241 vehicles, with around 610 drivers travelling an estimated 26 million kilometres per annum! Adding value for the client means thinking innovatively about the 3PL processes in place, and making them more efficient and effective in the overall management of the FMCG supply chain.
In the mining sector too, Unitrans has an unparalleled track record of load and haul and related services for many established clients. Here, innovation to continuously improve transport and supply chain operations is extremely important to the client's profitability. Unitrans responds to this need by adding value to the core supply chain function in the mining sector's load and haul operations.
Innovation here has been focused on developing high-payload road trains using Performance Based Systems (PBS) and the Road Transport Management System (RTMS). Unitrans is now the biggest operator of road trains in Africa.
The road trains operated by Unitrans have a wide range of supply chain benefits. They can legally and safely increase payloads by up to 16 percent, since the trains are over 40 m long, with a payload of up to
122 t in four side tippers.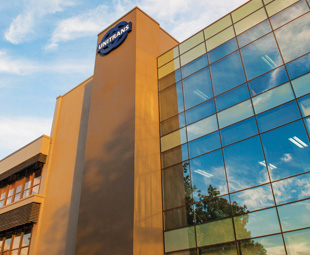 They reduce fuel consumption per tonne distributed, as with greater payloads comes less need for additional fleet, and fewer trips. As a result, the road trains deliver better fuel efficiency than standard 56 t road legal trailer combinations.
The reduction in fuel usage, per tonne of product transported, translates to substantial reductions in CO2 emissions – a factor crucial in communicating the value of sustainability initiatives to mining company stakeholders.
Unitrans has 30 heavy-duty road trains in operation across southern Africa, which include 16 new-generation road trains in the mining sector.
An important focus for Unitrans, currently, is the intellectual capital value that it can add to these industry service offerings in a challenging global market. These include:
• Network design;
• Warehouse design and efficiency;
• Inventory optimisation;
• Distribution optimisation;
• Transportation planning and execution.
In each of these areas, Unitrans offers its clients a dedicated consulting team, which is involved in every phase of any supply chain solution, from design through to implementation, thereby ensuring seamless integration of planning with execution.
The business model employed by Unitrans is one guided by the intellectual capital and solution innovation at
work in the business. In all of these supply chain areas – whether in networks, the warehouse, inventory or distribution – a solution design phase is followed seamlessly by implementation and management of the solution – incorporating specialised skills, methodologies and change management processes – to ensure optimisation.
Unitrans continually goes beyond its contractual obligations, in looking to add value for its clients at every phase of the solution process. The company's track record in its key industry sectors speaks to the success of the approach – one that is even more necessary in these challenging economic times.
Focus on Transport
March 16, 2015
Published by