Airports Company South Africa (ACSA), which owns and operates nine major South African airports, has announced the appointment of Bongiwe Pityi as the first woman to take the reins of general manager at O.R. Tambo International Airport.
"I am very excited, but also humbled by the fact that I have been appointed to lead Africa's premier airport," says Pityi. "I have no doubt about the challenging task ahead, and am equally confident that, during my two-year stint in Brazil, I learnt lessons that will enhance my ability to add value. I do feel privileged that I will be supported by a strong and effective management team."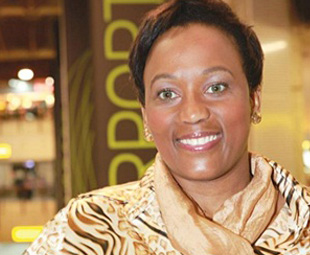 Pityi is an admitted attorney of the High Court of South Africa and has a 14-year track record in the aviation industry, having fulfilled several management roles for ACSA, both locally and abroad.
Her most recent position, from 2012 until the middle of this year, was deputy director: operational readiness planning at Guarulhos International Airport, in São Paulo, Brazil (in which ACSA has a stake).
Bongani Maseko, ACSA's CEO, says: "Pityi is ideally suited to operate our flagship O.R. Tambo International Airport as she has extensive aviation experience. She has proved her abilities in South Africa and Brazil and I am certain that she will do an excellent job of managing Africa's busiest airport."
Focus on Transport
September 3, 2014
Published by