Barloworld showcasing SA through truckers' eyes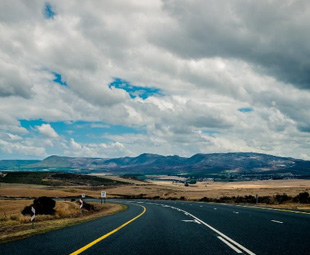 Barloworld Transport's #viewfromtheroad campaign has grabbed the attention of thousands of open road and truck lovers in South Africa. The campaign has helped tell the story of truckers and their travels all over the rainbow nation.
Barloworld and its digital agency, Hello Square, started an innovative social media campaign where truck drivers and the beautiful country they roam are put on display.
Their #viewfromtheroad campaign utilised Instagram's visual storytelling capability to showcase the stunning, yet diverse, landscapes that truck drivers get to witness from the road on a daily basis.
Since the launch of the campaign in April this year, #barloworldtransport was tagged in more than 1 275 gorgeous photographs of views drivers have seen while on the road.
From these photographs, 202 were reposted by #barloworldtransport, which generated at least 2 874 followers for the account in the past eight months. The highest engagement on a single post reached 222 likes.
"The exposure that Barloworld Transport has received proves that our campaign is making inroads in changing the way that people view transport, truck drivers and trucks on the road," explains Neil Henderson, CEO of Barloworld Transport.
"This aligns with our view that Barloworld Transport's business is less about the vehicles and more about the people behind the wheel," he adds.
The photos were able to create a brand awareness for Barlowold Transport by emotionally linking the company to the landscapes, the drivers and the stories they had to tell.
The Instragram photographs have also crossed platforms by being featured on Barloworld Tranport's LinkedIn page, where they have received favourable responses.
"In addition to changing mindsets on road transport, this campaign is also helping to showcase South Africa's beauty. Many people fail to realise that drivers bear witness to this on a daily basis – while fulfilling an important role of driving the economy. We wanted to showcase this experience visually while instilling pride in our country," Henderson concludes.
Focus on Transport
December 12, 2016
Published by