Biggest automotive investment in Africa in 40 years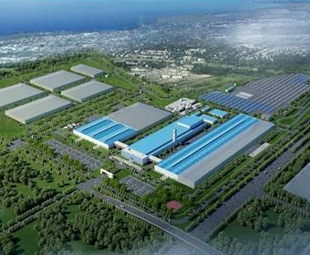 The Coega Development Corporation (CDC) has broken ground on the R11-billion investment made by Beijing Automobile International Corporation (BAIC), at the Coega Industrial Development Zone (IDZ) in the Eastern Cape.
The event follows the announcement by the Minister of Trade and Industry, Rob Davies, on the successful contractual conclusion between BAIC and the CDC, effectively ensuring the establishment of a completely knocked down (CKD) automotive manufacturing plant in the Coega IDZ.
The 85 000 m² plant will occupy 54 hectares of land in Zone 1 of the Coega IDZ. It is expected to create 2 500 direct jobs and more than 10 600 indirect jobs.
"The plant is the single largest investment in Africa. Construction, which will last about 18 months, is expected to start before the end of the year, with production commencing by the end of 2017. Furthermore, the plant will have a maximum annual production capacity of 100 000 units," says Ayanda Vilakazi, CDC unit head marketing and communications.
As result of the BAIC investment, the economy-wide gross domestic product (GDP) impact in the Eastern Cape, due to the BAIC construction project, is estimated at R945,1 million. This represents about 0,41 percent of Eastern Cape's 2014 GDP, at a constant 2010 price.
"When adding the effect of the wage income, the impact of the economy-wide effect is estimated at R3,3 billion for the Eastern Cape," adds Dr Vilakazi.
Davies, says: "The size of this investment demonstrates China's confidence in South Africa as an investment destination. The investment is strategic and is a major project in terms of our bilateral relationship. It is a key project supported by the Inter-Ministerial Committee (IMC) on Investment."
Focus on Transport
September 1, 2016
Published by