Cargo Carriers and Ezethu Logistics tackle Eastern Cape
Ezethu Logistics – the empowerment partner of JSE-listed supply chain specialist Cargo Carriers – has announced the official opening of its Queenstown satellite depot; a new facility established to support the growth and infrastructural expansion projects in the Eastern Cape.
Under management and direction from Bloemfontein in the Free State, the workshop and office facilities in Queendustria, Queenstown, will provide a three-point delivery footprint. This includes Queenstown, East London and Port Elizabeth – and further afield to outlying areas including the Transkei and the coastal routes of the province.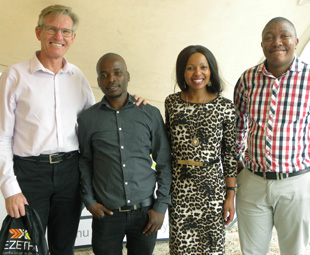 According to Cargo Carriers, bulk and bagged cement volume transportation in the Eastern Cape is growing, bearing testament to the infrastructural investment and expansion of the region's road projects.
Nico Gerber, Cargo Carriers director for fuel and powders, comments: "We are committed to providing quick turnaround solutions that focus on our customers and their customers."
"Ezethu Logistics is an industry-leading Level-3 B-BBEE company that is currently providing logistics services in the region, with the potential for sustainable future growth. This illustrates the commitment of Cargo Carriers to transformation and economic growth in South Africa," he adds.
Focus on Transport
November 10, 2016
Published by