Cost effective monitoring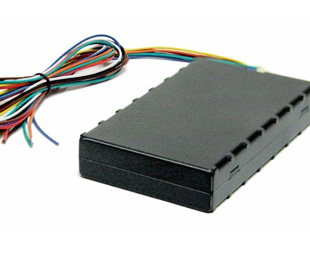 "Entry-level fleets – which include those used for sales reps, delivery vehicles, courier services, maintenance vehicles and even private individuals who require more than a dormant recovery device with no added functionality – can benefit from the added value that QIC-SUR offers," says Brian McKenzie, director of QCIC, a Pretoria-based asset management solutions provider.
He adds that QIC-SUR is a complete vehicle tracking and communications device, incorporating next-generation, super-sensitive GPS technology on GSM/GPRS cellular networks, for installation in any vehicle running on a 12- or 24-volt battery.
"Messages are transported on the GSM/GPRS network using enhanced SMS or UDP (messages via computer applications) messaging to create a reliable communications link between the device and the application server," explains McKenzie. "This ensures near real-time activity reports via a desktop PC, laptop, tablet or smartphone."
These reports include: areas visited, speed and trip reports coupled to accurate mileage. The feedback can also be customised, through QCIC's on-board Programmable Event Generator (PEG) alert engine, to deliver reports on customer-defined threshold conditions related to time, date, location and geo-zones.
"These exception-based rules can be programmed by QCIC at a customer's facility, or over-the-air, once the unit has been fielded, to meet the needs of a specific application, no matter how demanding it may be," McKenzie points out.
In addition to its GPS performance, QIC-SUR also boasts an internal back-up battery and inputs/outputs (communication between the unit and the "outside world") for starter disablement, a panic button and other accessories.
QIC-SUR also uses QCIC's over-the-air Programming, Updates, and Logistics System (PULS), for device management and maintenance, which allows configuration parameters, PEG rules and firmware to be updated from a remote location.
McKenzie concludes: "Vehicle tracking is becomingly increasingly important, and QIC-SUR is a highly effective solution that is affordable for businesses with small budgets. In order to make QIC-SUR more easily accessible, QCIC provides the market with three purchase options: cash, rental and free-fitment rental."
Focus on Transport
July 24, 2014
Published by