It's that very important time of year again. Each year in August we take a look into the lives of women who excel in what used to be a man's world. These ladies are dynamic, energetic, creative and hard working. GERHARD HORN reports.
HELEN CALVERT, PUBLIC RELATIONS CONSULTANT FOR VOLVO TRUCKS SOUTH AFRICA
Helen Calvert is the public relations guru who ensures that Volvo Trucks' name is prominent in the media. She is also responsible for promotions. Over the last 16 years this has included the organisation of large and small events, exhibitions, brochures and other printed material. "Mostly I have worked in the truck and commercial transport industry. It is hard to pin the scope of work down to such a bland description though," she tells FOCUS.
Calvert's career has taken her on various expeditions into the unknown. She has been to the Arctic Circle where she raced a reindeer. Another example includes a truck launch in 1995 where the media were hosted on a truck convoy from Malawi, through Mozambique to Zimbabwe! All just to see what life was like for a long haul truck driver. "My work has taken me all over South Africa, to neighbouring countries and I have travelled internationally. I have been very lucky to work for a respected global organisation and to be a part of their international division."
Calvert's qualifications are as diverse and plentiful as her travels. She holds a BA, an H.dip.ED., a chartered public relations practitioner qualification and a Damelin Diploma in Marketing. One has to wonder if she has any space left on her wall at home.
The recipe to her success is quite simple. "You can count on me to be reliable and to do my utmost to deliver on whatever the client has asked for," says Calvert. She also mentions that she always pays attention to all the details and tries to walk through every situation in advance and plan for all possible outcomes. "Something will always go wrong, but if you have 99% planned, you can handle the 1% trouble."
She is married and her hobbies include walking, travelling and reading. Currently, she is reading Too Many Murders by Colleen McCullough, but gives an honourable mention to Stieg Larsson's Girl with the Dragon Tattoo series.
Her advice to young women is to never stop training. "If you find something that you enjoy doing then just go for it. Re-train, ask for the role in your company and try to get related experience wherever you can."
ANSOPHIE STRYDOM, GENERAL MANAGER, CONTINUITY SA
Ansophie Strydom completed her degree in information science at the University of Pretoria in 1990. From the start of her career it was clear that she was destined for great things. She started her career in IT, worked at KPMG and is currently general manager in charge of business development for Continuity SA.
To her, business continuity is all about ensuring a business is able to survive operational disruptions. Continuity SA assists clients with risk analysis that may affect their critical business processes.
She manages a team of individuals responsible for taking care of existing clients and finding new ones. In addition to this demanding job, she also manages the marketing department. "My responsibilities include, among other things, developing go-to-market strategies, managing sales plans and budgets and meeting with clients."
When it comes to being successful Strydom believes in the basics including hard work, perseverance, dedication and loyalty. But a genuine caring attitude also helps. "I believe that this is one of the most important things that can make a difference in the workplace… it's tough out there. A very important lesson I learnt is to not try and be all things to all people." A mentor told her to be hard on issues and soft on people. "I've always tried to manage according to this principle," she says.
Strydom's career has not kept her from an active social life. At the end of a long day she will most likely be found at the gym, theatre or at home. She has been married for 15 years and has two Jack Russells to keep her company.
She reads in her spare time and is currently reading as much as possible. "Like any normal woman I love fashion… so there's always the latest fashion magazine lying around. I normally juggle a couple of books." Her juggling act currently includes Commitment by Elizabeth Gilbert and Destined to Reign by Joseph Prince.
Strydom has a few tips for other women looking to get into the industry. "Do not be afraid to ask questions or to get your hands dirty. Make an effort to understand as much of the business world as possible. In order to be taken seriously you'll have to know what you're talking about, after all."
LISA VAN ASWEGEN, MARKETING AND CUSTOMER CARE MANAGER FOR ISUZU TRUCK SOUTH AFRICA
Lisa van Aswegen is the marketing and customer care manager for Isuzu Truck South Africa. She is responsible for all the advertising and marketing; this includes launches and events to introduce new vehicles to the market. She mentions that this year is particularly exciting since the company has launched the new F-Series and is about to launch the
FX range. "This is always a rewarding job when you have a strong brand and great product, as we do."
Van Aswegen's most important function however is heading the customer care department. Isuzu strives for exceptional care for its customers as well as its dealerships. "I love to be out in the field with dealers and customers as you need to spend time with people to understand their needs and expectations."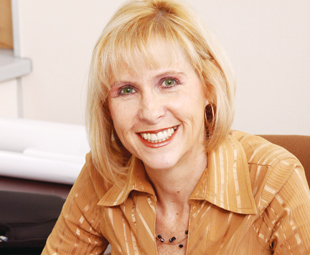 On top of these responsibilities, she also manages the training department. "This is a big focus for me as ensuring competence in the industry is of utmost importance to me," says Van Aswegen. She writes some of the training material and does some of the training when she gets the chance, although this doesn't happen as often as she would like. "I also have a great team in my department and they really support my efforts and contribute hugely to the success of Isuzu Truck."
Van Aswegen spent 13 years of her life selling trucks and it helped her gather the insight she would later need in customer care. "I have been through the university of life in this industry and I am definitely qualified by the varied experience.
"Believe in yourself and there is no substitute for hard work. The harder you work the luckier you get. In this industry women have to be as competent or preferably more competent and knowledgeable than the average male to achieve. Also knowledge is power so never stop learning or improving your competence," advises Van Aswegen.
On a more personal note, she is married with two teenage boys and spends a fair part of her life on the side of various sports fields. She also enjoys reading and her favourite genre is crime novels.
One last thing about Van Aswegen: she has a code 14 licence which means that she can actually drive the trucks that she takes care of. "I am a great believer in the idea that you cannot judge someone until you have walked ten miles in their shoes. You also need to be able to drive a truck to sell a truck and this is what prompted me to get my truck licence." Going for a code 14 instead of the usual code 10 was a big challenge but one she is glad she took on. "It is that much more impressive for a woman to drive a link with 56 ton GCM, a feat a lot of men can't lay claim to," Van Aswegen points out.
LISA SEFTEL, EXECUTIVE DIRECTOR FOR TRANSPORTATION IN THE CITY OF JOHANNESBURG
Lisa Seftel is an important lady to Johannesburg commuters; without her thousands of people would be left stranded on the side of the road. Being the executive director for transportation in Gauteng's busiest metropolitan municipality is not an easy task to pull off.
With the growth in public transport complexity in South Africa's major metros there are probably fewer more challenging roles around. To begin with Seftel is well qualified to fill the post as she holds a BA honours degree and a diploma in public administration.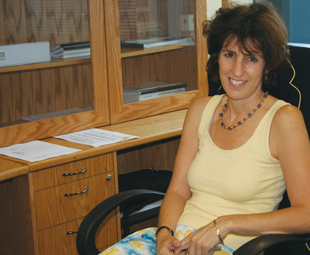 In addition she is well equipped to handle the people management side of the public transport business and describes her management style as "participatory" and "supportive". These are arguably two of the main ingredients to any successful venture. "Providing management and leadership to the organisation and your staff is critical to the successful achievement of an organisation's objectives," says Seftel.
She is also a mother, but she has time for some recreational activity and enjoys the literary arts as well. She is currently reading Ways of Staying by Kevin Bloom.
Her advice to young women looking to get into the industry is short and sweet. "Be determined and stay focused on what you want to achieve. Do no let minor battles get you down."
MANDY LOVELL, PUBLIC RELATIONS MANAGER AT BRIDGESTONE SOUTH AFRICA
Mandy Lovell handles corporate communications and brand development for Bridgestone South Africa, ensuring compliance with respect to its corporate, product and store identity. Her day-to-day duties include coordinating and managing all public relations and corporate social responsibility events, media relations and all internal and external communications.
Lovell loathes having anything outstanding on her 'to do list', has a hands-on-approach and likes to get a job done efficiently. "Having spent more than 18 years in this industry, I have worked with some wonderful people who have brought out the best in me." She plans to use this knowledge to achieve further future success and to give back what she can to others in the industry.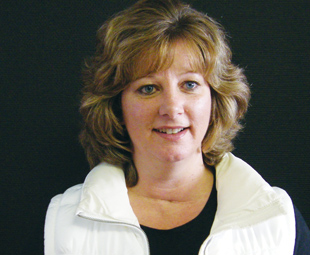 She obtained a public relations diploma a few years ago. Back then, however, she had no idea as to what career she wanted to follow. "I actually never envisioned being in this field of work, but after many years in marketing and public relations, I am very happy to be where I am." Further proof of her dedication can be found in her choice of reading material. She is currently reading various public relations journals lent to her by her previous manager.
Lovell is in a long-term relationship, has a daughter and son who keep her "sane", while her favourite recreational activities include spending time with her family, cooking, gardening and being a keen soccer spectator. "I love wildlife and the outdoors and never miss an opportunity to visit a game park."
Her final inspirational words for young women; "Be true to yourself, open minded to new ideas, hard work and commitment do pay off and don't be afraid to move out of your comfort zone."
NICOLETTE LAMBRECHTS, NATIONAL SALES MANAGER FOR MERCEDES-BENZ VANS
Nicolette Lambrechts is the national sales manager for Mercedes-Benz vans. This means that she is entirely responsible for the dealer network, fleet management companies and government and taxi businesses.
Her day-to-day responsibilities include developing and implementing sales and dealer operation strategies to ensure consistency, brand focus, process compliance and target achievements through all sales channels.
Lambrechts claims she is very driven and this is the key to her success. "I look for opportunities to improve our business, but also opportunities to challenge myself. I am very pro-active, customer-oriented, ambitious and always try to stay positive. One needs to find solutions rather than focus on the problem."
Lambrechts has a mixed management style. At times she sets the pace and other times her role is authoritative, meaning she engages and mobilises her staff to have more confidence in their vision and projects.
This sort of dedication has been polished by her tertiary education. One degree wasn't enough for this dynamic lady. She has a B.Com in Marketing and an honours degree in Economics; not the simplest of subjects.
Her favourite recreational activity is spending time with friends and family.
Lambrechts leaves us with these important words for young women; "Believe in yourself, do not be afraid to admit that you do not always know everything and never be afraid to employ someone smarter than you."
GAIL ROBERTSON, SALES DIRECTOR OF DRIVER CHECK
As sales director of Driver Check, a driver monitoring solution offering vehicle stickers and a 24-hour call centre, Gail Robertson is responsible for interacting with trucking fleet owners and managers on a national basis.
She has a passion for road safety. "I believe there is an ongoing need in this country for education and awareness, and that fleet owners need to be aware of fleet integrity," she tells FOCUS. "The transport industry keeps the wheels of the economy rolling but our road death toll is still one of the highest in the world, with more than 40 fatalities per day."
Robertson explains that, "People are still unaware that implementing simple driver training and monitoring can make a huge difference to the safety of our fleets. Just the psychological pressure on the driver to perform in the public eye is often enough to take safety to a whole new level."
Robertson started her career in customer relations, including marketing experience with Stellenbosch Farmers Winery. She then spent five years building a transport business, literally from the ground up, as a representative with a driver monitoring company. "The insight I gained in that role was that to encourage responsible, positive driving we need to raise safety awareness with the public as a whole," she explains.
Asked if being a woman has impacted in any specific way in the industry she says, "I think it comes down to being passionate about what I do. I am driven to make a difference in an important area of all our lives, and that is the key element to success for any person, male or female."
Robertson is married with two adult sons, and says, "With that life experience comes strength, wisdom and a certain respect for all people as human beings. Transport is a tough industry, and fleet owners don't always credit women with the ability to make it in the industry. My customers have always been great though. With perseverance and passion I have been able to work in partnership with my customers and help them to see the greater vision for the country."
When asked about her future plans, Robertson's goals are clear: "My vision is to have every transport vehicle in this country covered with a driver monitoring sticker. We need to make it affordable enough for this to happen, and we all need to be committed to safety on the roads."
Focus on Transport
August 1, 2010
Published by