Fuelling African discontent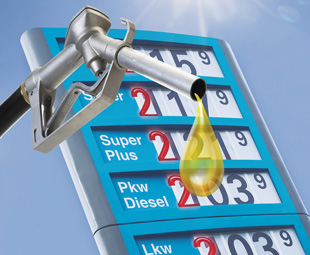 Fuel prices are likely to remain high, triggering more food price increases this year and possibly more strikes and protests, unless the calls of a not so silent majority are heard, writes UDO RYPSTRA.
Predicting the fuel price for the months ahead used to be relatively easy for analysts. They would look at several factors, one being the global demand and supply forecasts, factoring in the time of year, such as the summer season when demand for fuel would be lower than in winter. The Oil Producers Exporting Countries also used to give an indication as to the price range it was hoping to sell oil at and reduce or increase production to achieve that. In the end, this would enable analysts to establish short-term, medium-term and long-term forecasts.
But new factors have entered the picture, such as the unrest in North Africa and the Middle East which has continued since the beginning of the year.
Apart from increasing demand in rapidly developing nations like India and China, and restrictions on drilling in some areas like the eastern coast of the United States, oil has also become a favoured asset for investors looking for future profits and their dollars sometimes distort the market. This prompted the US Justice Department last month to start an investigation into the managed funds into which billions of dollars from investors have been going recently.
All these factors make forecasting more difficult. As an analyst put it recently in Fleet Owner, an American trucking magazine: "They (analysts) are slicing their forecasts paper thin these days – into very short-term, short-term and longer-term sections. Stack them all together and it looks like trucking will see diesel prices peak in late spring or mid-summer, drop slightly before autumn and then end the year high but below peak, only to begin another climb to new levels over the long term. And that's a for-sure maybe if ever there was one."
The latest Short-Term Energy and Summer Fuels Outlook of the US Energy Information Administration (EIA), forecasts that diesel fuel prices, which averaged US$2,98/gal in the US last year, will average US$4,09 between 1 April and 30 September and US$4,10 for the year, about the same as it was for the first two weeks of April.
The EIA also expects that the retail price for regular gasoline (petrol) will average
US$3,86/gal during the American summer driving season, but that the annual average will be slightly lower at US$3,70 for 2011, increasing to US$3,80/gal in 2012.
There is thus relatively broad agreement in the US on the general price trend for fuel (up, down slightly and then up again).
South Africa will be going into winter when America moves into summer but we all draw from the same oil pool. This means that if the forecasts are correct, diesel fuel prices should more or less maintain the same level as they did during April, with maybe a dip during the coming months, before they go up again – to what level, heaven alone knows.
The problem with South Africa is that we pay for oil in rands and not dollars, which have to be bought at fluctuations in the rand/dollar exchange rate. The rand has been strong against the dollar recently and this somewhat softened the impact of the steep increase in the price of Brent crude, which hovered under USUS$100 at the start of the year, but shot to over USUS$120 a barrel last month. In SA terms, this is yet another factor to be reckoned with: what if the dollar strengthens or the rand takes a nose dive?
If the oil price continues its roller coaster ride and reaches or passes the US$147 a barrel record as happened less than three years ago, the case for reducing taxes on fuel, instead of increasing them, will be getting stronger and stronger. Because what is worrying is that rising fuel prices, combined with the fuel taxes levied on them, have reached a level where they have also sent food prices and the cost of living soaring, especially in sub-Saharan Africa.
Last month the International Monetary Fund (IMF) expressed its concern about rising fuel and food prices saying these affected "the poorest of the poor" the most. The IMF reacted after Mozambique announced it intended to increase its 2011 budget by 45%, to maintain subsidies reinstated after deadly protests last year.
Finance minister Manuel Chang, quoted in the official Noticias newspaper, said the
132-billion-metical (US$4,2 billion, €3 billion) budget approved in December would not cover price increases due to the international economic crisis and inflation. The budget would therefore have to be increased by US$1,9 billion (€1,4 billion) to cover the rising cost of food and fuel subsidies, and donor aid and increased tax collection would raise the funds, he said.
Mozambique tried to limit fuel and wheat subsidies last year, sparking riots in September that left 14 dead and hundreds wounded. Government reinstated the subsidies to quell the unrest in a country where about 90% of the population lives on less than two dollars a day. Foreign aid already makes up 46% of the country's budget. Mozambique's parliament will vote on the budget in May.
In eastern Africa, a prolonged drought combined with a sharp spike in fuel prices has not only affected businesses but the livelihood of millions of families. Most countries have been hit by inflation and their currencies have depreciated greatly against the US dollar.
According to a recent World Bank report, Burundi's fuel prices have tripled over the last six months. In Uganda, fuel prices have increased by over 50% from USh2 300 (US$1) per litre of petrol to USh4 000 (US$1,70) in over two months. Inflation has shot up almost two-fold over the last month to 11,1%, up from 6,4% in February 2011.
In Kenya, fuel has increased by a whopping KSh20 (US$0,25 cents) and is now KSh102,40 (US$1,20) from KSh80 (about US$1) a few months ago. A box of South African apples has almost doubled in price there from USh80 000 (US$35) to USh130 000 (US$56).
In other words, more households are spending a higher proportion of their limited incomes on food while at the same time they have lowered consumption to essentials. The call for food subsidies and lower taxes on fuel is also being made here.
High fuel prices also have an impact on developing countries like China, where state-determined diesel prices are now more than 30% above their 2008 peak. Drivers at several ports around Shanghai went on strike protesting over what they said were unfair fees from container loading centres and complaining that the rising cost of diesel made it impossible for them to make ends meet. Their trucks had become a burden. Chinese taxi drivers, whose fees are controlled by government, have also threatened to go on strike.
Towards the end of last month, the situation had eased, after government calls on container shipping centres to cancel or lower a range of fees, including those for unloading containers, road tolls, and higher charges for night-time loading. It doubled the fuel surcharge for taxis.
South Africa has seen fuel price increases of more than 10% of the past two months with another one probably coming up for May, unless the strength of the rand continues and saves us. The price of white maize has increased by 30% over six months and inflation (the cost of living) in general is threatening to move upwards out of the 3-6% target band within which the Reserve Bank hopes to keep it.
Combine this with potential strikes over corruption, nepotism and proposed toll fees during May and further non-service delivery protests on or after the municipal elections, and it becomes clear that South Africa could be heading for big trouble if the authorities do not listen to the calls of a majority that is no longer silent.
Focus on Transport
May 1, 2011
Published by