Future looks good for Mitsubishi Motors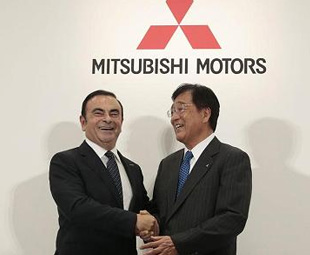 Mitsubishi Motors South Africa (MMSA) has announced and welcomed the recent international announcement that Mitsubishi Motors Corporation (MMC) will be incorporated into the Nissan-Renault Alliance.
Nissan recently completed the acquisition of a 34 percent equity stake in MMC. With the addition of MMC to the Nissan-Renault Alliance, the annual sales of the new Alliance will be ten million units in 2016, accelerating this new partnership into the top three automotive groups worldwide.
Mitsubishi's engineering expertise and world-leading advancements in 4×4 and plug-in hybrid technology were formally noted as some of the most significant benefits it would contribute to the new partnership.
The new strategy of the Nissan-Renault Alliance is focused on realising synergies in joint purchasing, deeper localisation, joint plant utilisation, common vehicle platforms, technology-sharing, market intelligence, as well as the expansion of the combined presence of all their brands in both mature and emerging markets.
In addition to significant synergies, re-establishing trust in MMC has been identified as a top priority. As part of this, MMC will restructure its board of directors and executive committee, which will be led by Osamu Masuko, CEO of MMC, while Carlos Ghosn, chairman and CEO of the Nissan-Renault Alliance, has been appointed chairman of the MMC Board.
It is expected to take some time to fully realise these advantages in all regions and on all levels. In the interim, MMC will ensure that there is no disruption in its service to its loyal and growing customer base.
In South Africa, the future of Mitsubishi Motors was recently reaffirmed by the signing of a new five-year import, distribution, service and support agreement with Imperial Holdings, which has been the custodian of the Mitsubishi brand in South Africa since 2011.
Mitsubishi Motors South Africa and its dealer network have expressed their delight at retaining this import agreement with MMC, as well the encouraging news about the Alliance partnership.
Focus on Transport
October 27, 2016
Published by