Green and blue are the new black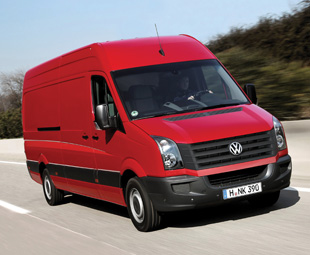 Now more than ever, the transport sector is under pressure to safeguard the environment. CLAIRE RENCKEN takes a look at some of the latest news and innovations regarding this issue.
At the end of last year, Volkswagen Group South Africa (VWSA) received an international energy management certification. The organisation is the first automotive manufacturing company in South Africa to achieve the international ISO 50001 certification for its energy management systems implemented at its Uitenhage and Port Elizabeth plants.
This certification is evidence of VWSA's philosophy of continual improvement, and is a huge milestone, as only a few South African companies have achieved this standard since it was first published in 2011. The purpose of subscribing to the international standard is to enable VWSA to establish improved systems and processes necessary to enhance its energy performance, including energy efficiency and consumption.
Zelda Lourens-Strydom, VWSA's occupational health, safety and environmental manager, explains: "Through the systematic management of energy, we have reaped the benefits of reducing greenhouse gas emissions and other related environmental impacts and energy costs." She adds: "Successful implementation depends on commitment from all levels and functions of the organisation, and this has been the recipe for VWSA's success".
VWSA has put great effort into implementing this system. The solid foundation laid by the various Think Blue. Factory strategy initiatives implemented since 2010, has assisted the process.
Nico Serfontein, VWSA paint shop division head and Think Blue. Factory champion, says: "Since 2010, VWSA has reduced its total annual energy consumption by 31 percent, and the energy usage per vehicle produced by 23 percent. In addition, the CO2 emissions have been reduced by 19 percent. Other environmental initiatives resulted in a 52-percent improvement in waste, a 41-percent reduction in water usage and a 22-percent improvement in solvent emissions."
David Powels, VWSA managing director, adds: "By adhering to this international standard, we demonstrate that we take the protection of our environment, the conservation of natural resources and best practice very seriously. We aim to implement activities in production and non-production areas on a continual basis to improve our energy performance and reduce our carbon footprint," concludes Powels.
By now, almost everyone in the transport sector has heard of AdBlue. Just to recap, AdBlue is a high-quality urea solution (or a diesel exhaust fluid) that is easy to use. AdBlue is the registered trademark for aqueous urea solution 32,5 percent (AUS32) that is used with the selective catalytic reduction system (SCR) to reduce emissions of mono-nitrogen oxides from the exhausts of diesel vehicles.
AdBlue is a 32,5-percent solution of high-purity urea in de-mineralised water that is clear, non-toxic and safe to handle. It is non-explosive, non-flammable and in no way harmful to the environment. Classified under the minimum risk category of transportable fluids, it is neither a fuel, nor a fuel additive, and needs to be used in a dedicated tank in a heavy-duty vehicle. It is replenished in a similar way to refuelling diesel.
Engen has entered the AdBlue market in South Africa through a strategic alliance with Yara, the biggest producer of AdBlue in Europe and Australia, and has secured the exclusive distribution rights for the Air1 brand (Yara's AdBlue product). "Engen is the first South African petroleum company to do so, ahead of its multinational competitors," Sydney Bruckner, project manager for emission fluids at Engen Petroleum, points out.
"The Yara/Engen alliance is a major step forward in Engen's ongoing environmental drive," he continues. "Notably, the company's own bulk-fuel transport fleet replacement programme focuses on models that run on low-sulphur diesel and that comply with Euro-5 standards." Engen's fleet is just short of 180 trucks, and about 40 of them are Euro-5 compliant.
Bruckner adds that the availability of Air1 gives original equipment manufacturers (OEMs) the flexibility to introduce their latest-technology vehicles into the sub-Saharan Africa market.
Average consumption of AdBlue is generally five percent of diesel use, so only about five litres of AdBlue would be used to every 100 litres of diesel. AdBlue can be stored for one year, if this is done in a correct manner: away from direct sunlight and protected from extreme temperatures. Its freezing point is at -11°C. When it thaws, the product will retain its initial quality. It should be stored in a sealed package and in a well-ventilated storage area.
Various actions can affect the quality of AdBlue. To prevent contamination, it is imperative that foreign matter does not come into contact with the solution. Using contaminated AdBlue can lead to expensive catalyst replacement costs. The AdBlue trademark is currently held by the German Association of the Automobile Industry (VDA), which ensures quality standards are maintained in accordance with ISO 22241 specifications.
Don't get left behind. As Bruckner points out: "Whether or not truck owners have heard of Air1 and AdBlue, the chances are they may soon be driving vehicles that require it."

Focus on Transport
July 17, 2015
Published by