Joburg's commuters and ineffective Public transport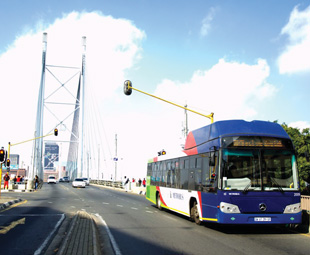 How do the people of Johannesburg view the city's public transport system? FOCUS reports on a study conducted by researchers Gert Heyns and Rose Luke, from the University of Johannesburg (UJ)
Last month we discussed how South Africans rate their local public transport systems. The results indicated an overall lack of progress in the public transport sphere. Now we look at Johannesburg to find out how its commuters rate the city's public transport services.
The need for a reliable, efficient and safe public transport service
Johannesburg has the largest urban population in South Africa with over four million people. As a result, there is a need to improve the transport system, through reducing carbon emissions, curbing traffic congestion, promoting a modal shift towards sustainable transport and the development of affordable mobility options for the public.
Heyns and Luke, researchers at The Institute of Transport and Logistics Studies (Africa) in UJ conducted a survey which measured commuters' expectations of service quality and the actual service quality offered by bus transport services in the city.
They found that bus services rendered by two major public transport service providers, namely Metrobus and Public Utility Transport Corporation (Putco), in Johannesburg are providing a less than satisfactory service.
According to the report, entitled: Measuring commuters' perception of service quality of public bus services in the city of Johannesburg, the public transport system is still not providing commuters with an attractive alternative to a private vehicle.
Heyns and Luke measured the gap between commuters' perceptions of service quality and their expectations. The researchers used a model of 25 questions, which were grouped evenly into five qualities that are best suited to determining service quality and customer's satisfaction: reliability, comfort, the extent of service, safety and affordability.
Causes of poor quality services in regard to public transport
The survey was conducted among the awaiting commuters of Metrobus and Putco, who were given the questionnaires with a five-point scale, with one representing strongly disagree, and five representing strongly agree.
The responses pointed out numerous Metrobus shortcomings including the lack of acceptable safety measures against crime, the lack of notifications on the service availability and inadequate operational hours.
Meanwhile, the shortcomings for Putco included lack of protection provided at the bus waiting areas, overall condition and neatness of buses and bus breakdowns.
There were, however, also positive qualities from the commuters' responses. Metrobus commuters liked the safe and comfortable vehicles and the availability of bus schedule information. Putco commuters indicated that the best areas of service quality provided are the affordability of the service and low price increases.
Johannesburg commuters give their scores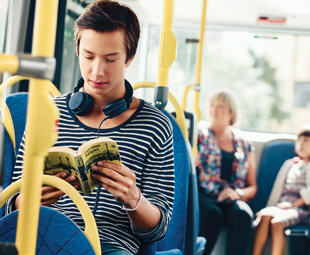 According to the report, the overall average score for Metrobus commuters' perceived level of service
quality is 3,18 out of a possible score of five. Their expectations of bus service quality is an average score of 4,21, indicating an overall bus service quality that is less than satisfactory.
The overall average score for Putco commuters' perceived level of service quality is 2,54, while the expectation score is 3,83, which also shows a less than satisfactory bus service.
The study further indicates that the expected service quality levels from Putco commuters are lower than those of Metrobus commuters, and Metrobus is providing better services when compared to Putco. This is due to the fairly affordable services rendered by Putco. Another reason noted in the report is that there is a perception that Putco's bus service is aimed at low-income users.
Commuters convert to private vehicles
"Transport plays a critical role in the socio-economic development of a country and is particularly important in developing countries, where mobility and accessibility are frequently constrained by inadequate levels of transport services," the researchers note.
The report indicates that the quality of public transport services in Johannesburg is inadequate and not providing the public with reliability, predictability, comfort and safety. These are some of the characteristics which were aimed for in the National Transport Masterplan of 2015.
"Societal needs such as mobility and accessibility remain largely unaddressed," say Heyns and Luke referring to their State of Transport Opinion Poll South Africa (TOPSA) poll, as discussed in the last issue of FOCUS.
"The South African public transport system remains unable to provide commuters with an attractive alternative to the private car," Heyns and Luke express.
There is a growing need to have a seamless and modernised transport system in Gauteng. However, at the moment, the major public transport providers are not meeting the needs of the commuters. This encourages public transport users to convert to private car ownership for better accessibility and mobility, despite the traffic congestion and environmental concerns caused by use of private cars.
Focus on Transport
October 19, 2017
Published by