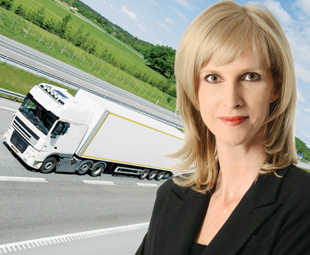 So, we are now officially junk – which, quite frankly, has a rather nasty ring to it. I'm mighty peeved about the situation, to put it mildly. I'm annoyed because it could have been avoided – so easily. Alas, that wasn't the case. We will now live with this label for some time, economists warn
The consequences of our new status are dire – for every single South African. "The impact of junk status cannot be defined by one single event. It does, however, set off a chain reaction … and the cumulative effect on South Africa is going to be devastating. It will take the country a long time to recover," warns South African Market Insights, a website that provides insights into the South African economy.
Practically speaking, these "devastating" results could include:
• A weaker exchange rate
• More expensive imports
• A higher cost of borrowing for the government
• Slower economic growth
• Lower standards of living
• Reduced foreign investment in South Africa
• Higher inflation
• Higher interest rates
• Widespread job losses
• An increase in taxation
• Reduced government spending (on things like roads and education)
• A decline in business and consumer confidence
It's a worrying time for every South African – and this, of course, includes people in our industry. Thankfully (let's be grateful for small mercies), the year did start off well. A total of 6 416 new truck sales were recorded in the first quarter of 2017,
3,9 percent up on the same period last year. March was, in fact, a pretty terrific month, with sales rising by a whopping 16,9 percent month-on-month!
Of course then came Zuma's decision to fire Pravin Gordhan and other cabinet ministers who had been so brazen as to stand up to him. We all know how that ended…
Not surprisingly, many captains of industry are concerned. "The next few months will be critical in determining the path we, as a country, will follow. Leadership in all spheres of business, but mostly in government, will be key," says Gert Swanepoel, managing director of UD Trucks Southern Africa.
Ernie Trautmann, vice president of Hino SA, shares his sentiments. "After all the good news of the first quarter came the political changes, which are a concern for us. If the rand continues its decline (specifically against the yen), we will come under pressure in terms of pricing. If we pass on the pricing, then customers won't buy and so the market will decline. As such, we hope that the rand can stabilise as quickly as possible," he tells FOCUS.
Murray Price, managing director of Eqstra Fleet Management and Logistics, believes that the downgrades are bad news for fleet operators. "Our currency has come under severe pressure. Since the cabinet reshuffle, it has depreciated by 12 percent. This has serious implications on the price of new vehicles, vehicle parts, and, inevitably, on the cost of funding," he says.
"Not only will the price of new vehicles and parts increase, due to the downgrade and potential devaluation of the rand, the price of insurance will also be impacted by higher vehicle prices. In addition, there is likely to be pressure on local interest rates, which will increase the cost of funding the acquisition of new vehicles," adds Price.
So, where to now? Well, there's no doubt that we're in for a hard ride. It's difficult for a country to regain an investment grade rating – only six out of 20 countries (that were relegated to junk status over the past 30 years) have achieved this. According to Bloomberg, it took them anything from 13 months to 11 years (seven years is the average). So, we're probably facing seven challenging years.
Thankfully, we are an industry of survivors. Remember 1993? When a mere 7 900 trucks and buses were sold … in that entire year? It was a horrible time for our industry, but we endured it. We will survive this too … somehow.
Focus on Transport
May 12, 2017
Published by