Mastering complexity to secure Fleet Efficiency
The discipline of fleet management has always faced a plethora of challenges, not least of which is the fact that mobile assets generally operate "out-of-sight" of direct management control, creating any number of vulnerabilities for the commercial transport operation
Mitigating fleet risk, while optimising vehicle efficiency, are the core functions of fleet managers. Altech Netstar – a member of JSE-listed electronics and telecommunications company, Altron – has been at the forefront of developing fleet management (FM), telematics and stolen vehicle recovery (SVR) solutions since 1994. The company continues to pioneer better ways for commercial road-transport fleets to realise improved profitability and safety of mobile assets, both human and machine.
Today, Altech Netstar has grown, from its origins as a purely South African operation, to become a global leader in the telematics arena with customers across Africa, the United Arab Emirates, Malaysia and Australia. The South African operation employs over 900 people with 14 regional offices around the country.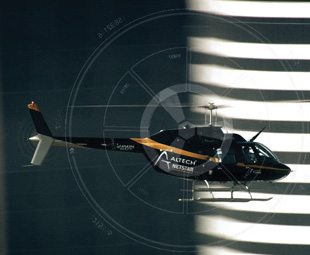 Altech Netstar offers a range of products to suit both large and small fleets. The company is at the cutting-edge of "technology convergence", effectively integrating myriad technologies in a manner that ensures the output of streamlined data to deliver actionable business intelligence for its customers.
According to Lawrence Wordon, executive: sales and marketing, Altech Netstar: "Operational complexity defines the commercial road-transport industry. Fleet owners have to juggle a vast spectrum of demands on a daily basis, in a professional manner, to ensure enterprise sustainability.
"Invariably, oversights occur, leading to operational inefficiencies and heightened risk. Altech Netstar's fleet management solutions are designed to ease the burden of many of these demands, allowing fleet operators to focus on their core business.
"By harmonising the relationship between vehicle, driver and management using integrated intuitive technologies – which are customised to suit client-specific, work-flow models – Altech Netstar's bouquet of fleet management solutions is ushering in a new era for fleet owners where the concept of 'total fleet visibility' is now a reality."
With a business vision to be recognised as the fleet- solutions partner offering the broadest range of fleet management solutions, Altech Netstar has developed a range of leading-edge products to suit consumer and commercial markets.
Altech Netstar has a consumer customer base of over 600 000 subscribers and a fleet customer base of over 10 000 business-to-business, government and commercial road-transport fleets (both independent and blue chip). The company is, therefore, ideally positioned to realise its vision, backed by an unmatched technological infrastructure within the South African fleet management industry.
Superior network for lower risk
South Africa's fleet operating environment is one of the riskiest in the world, characterised by hijacking and vehicle, cargo and fuel theft, as well as high levels of traffic congestion, poor road conditions and high accident rates.
Altech Netstar has been at the forefront of the fleet security industry in South Africa for 22 years. With helicopter air support in all major centres and ground teams covering the whole region, it operates the largest private air and ground recovery service in southern Africa; with an impressive stolen vehicle recovery record thus far of over 60 000 cases.
The company also has a technology platform that sets it apart. This provides its customers peace of mind and cost effectiveness in a "one-stop shop", single-supplier SVR/FM solution.
"Altech Netstar is in a unique position, using its own private nationwide radio frequency communications network, to enhance vehicle security with anti-jamming technology," adds Wordon.
"All our products utilise a combination of GPS, GPRS, 3G (in Australia) and radio frequencies to ensure constant real-time transmission of data from vehicle to back-office desktops and Cloud servers, as well as handheld devices. This gives fleet managers reliable up-to-the-minute information on the status of their vehicles."
JammingResist™
"In South Africa, on-road risk is escalating every year, particularly the hijacking and theft of vehicles, fuel and cargo. Road safety is another priority for fleets operating across Africa, as is legal compliance with increasingly stringent road traffic legislation. Altech Netstar is constantly 'future-proofing' its products to ensure the ongoing safety and compliance of its customers' drivers, vehicles and cargo," he says.
The use of cell-signal jammers by criminals, to block GSM signals of vehicle tracking units, has escalated in recent years; allowing criminals to hijack both vehicles and cargo without detection by SVR teams.
Altech Netstar, via its private communications network and new anti-jamming product, JammingResist™, detects GSM signal interference and instantly and automatically restores communication between the vehicle and Altech Netstar's SVR division.
V-CAM
"Road accidents are another threat to fleet sustainability, leading to onerous claims and repair costs, increased insurance premiums, vehicle downtime and often damage to the fleet's public image," explains Wordon.
"The introduction of on-board video cameras in fleet vehicles has further helped to mitigate on-road risk," adds Wordon. "Altech Netstar has developed a highly sophisticated video monitoring solution for fleet vehicles called Vigil Camera (or V-CAM), where multiple cameras can be fitted to a vehicle.
"These cameras provide real-time monitoring and video evidence of vehicle and driver activity, from any location, by simply logging on to the web-based software platform, or by utilising the easy-to-use mobile application.
"Apart from proving indisputable proof of the cause of any accident, V-CAM also helps prevent driver abuse of the vehicle and theft of fuel, equipment and cargo. The system also provides valuable insight into driver behaviour, assisting driver coaching programmes while improving driver safety, efficiency and productivity," explains Wordon.
Vigil Safety and Compliance
Compliance with the Road Transport Management System (RTMS) self-regulatory standards is helping to elevate best practice within the commercial road-transport industry in South Africa.
Altech Netstar's Vigil Safety and Compliance product allows transport operators to implement and manage operational standards with regard to vehicle and driver safety, vehicle overloading and driver wellness and development.
"With growing industry-driven compliance and the impact and cost implications of standards demanded by new consignor/consignee legislation, Vigil Safety and Compliance is a comprehensive financial, administration, employee, fleet, load, and contract-management solution.
"It was developed in conjunction with major stakeholders in the industry, such as the National Department of Transport, the Road Freight Association and the Southern African Bus Owners Association," adds Wordon.
"By managing and clearly demonstrating compliance via verifiable reporting tools, fleet operators can improve operational efficiencies and open new revenue opportunities through RTMS accreditation, not least of which is the ability to operate abnormal load/length smart trucks and bi-articulated buses."
Scalable solutions for diverse applications
Altech Netstar's dynamic range of fleet management software solutions directly addresses the needs of diverse transport applications. These include: short, medium and long-haul freight distribution, passenger bus services, mining, construction, as well as government and municipal services.
Vigil Easy Fleet
"Our new Vigil Easy Fleet is a uniquely tailored fleet-management solution for small to medium-sized fleets, providing fleet and driver management information via a user-friendly, web-based software platform," explains Wordon.
Users can customise their own dashboards and access the platform from anywhere via the Internet. Live tracking, historical information, geo-fencing, fuel consumption profiles and a vehicle-servicing module are key features of the software solution.
"Fleet managers have access to 54 management reports that deliver easy-to-understand intelligence of mobile assets, helping to improve productivity, compliance and vehicle security," he adds.
Vigil Pro
For large commercial road-transport fleets, Vigil Pro offers a comprehensive telematics solution with state-of-the-art features, including: real-time logging and tracking; CANbus connectivity as standard; over 80 fleet management reports; driver ID; an accident sensor with per-second reconstruction; a panic button; fuel profiling; and driver scorecards.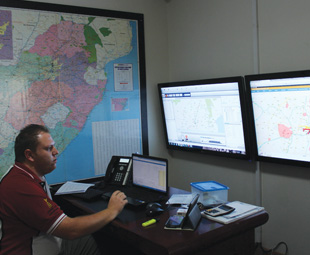 "Vigil Pro is the most comprehensive fleet management system on the market. It is designed to free up internal client resources, minimise operational expenses and enhance productivity, while increasing driver control and vehicle security," says Wordon.
"It's a flexible solution with options, including stolen vehicle recovery, vehicle immobilisation, temperature monitoring, SMS notifications to cellphones and a trailer-packing interface," he adds.
Vigil FleetPro
Vigil FleetPro is Altech Netstar's professional fleet management software suite designed to give fleet managers enhanced control and accuracy over fleet expenses, via an advanced but user-friendly dashboard interface.
Apart from financial management functionality, Vigil FleetPro includes over 160 standard, built-in reports that access management information at all levels of the operation.
These include: vehicle maintenance, fuel costs, inventory management, insurance, traffic fines, vehicle licensing and Certificate of Fitness renewal reminders, Aarto compliance and database management for drivers, mechanics and other employees.
"The Vigil FleetPro fleet management product has been a leading market player since 1994, with many blue-chip companies such as major banks and software development houses as its clientele. Sold both locally and internationally, the product is recognised as the ultimate, fully integrated, full life-cycle fleet and asset-management system.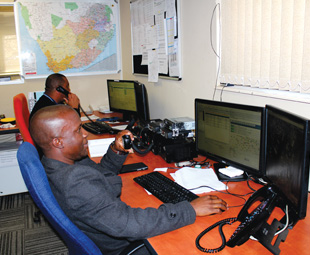 "The FleetPro system is globular in design but divided into modules for ease-of-operation and quick customisation to suit the client's requirements. Each module is interlinked with other modules, giving a real-time, continuous flow of information from wherever the data is entered.
"The system is a financial sub-ledger containing all necessary financial transactions. FleetPro enables accurate control over fleet expenses, pinpointing problem areas while centralising all fleet management aspects and managing both internal and external suppliers. FleetPro provides a vehicle management system that minimises and optimises costs. This enables the fleet owner/manager to maximise operating efficiencies and profits, while accurately determining both short and long-term costs," Wordon explains.
Driven by people who care
At the heart of Altech Netstar is a team of fleet management professionals committed to forming long-term relationships with their customers. From point-of-sale where customised solutions are implemented, through to nationwide technical support and via its Bureau Service, Altech Netstar is a 24-hour operation, working hand-in-hand with its customers to ensure optimum fleet productivity and safety.
"Our ability to integrate and maximise the functionality and reliability of proprietary telematics hardware and software and create scalable, customised fleet management solutions that can be managed by our customers or by our Bureau Service, makes us unique in the market.
"Fleet owners seeking to gain unprecedented return-on-investment on their fleet management system expenditure need look no further than the company that makes an extremely complex business … as easy as pie – Altech Netstar," concludes Wordon.
Focus on Transport
August 7, 2016
Published by