The Electra Mining Africa 2014 exhibition took place at the Nasrec Expo Centre, Johannesburg, from September 15 to 19. CLAIRE RENCKEN brings you some highlights.
Ranked as one of the world's largest mining shows, Electra Mining Africa 2014 hosted more than 850 exhibitors, showing off their innovations, products, services and technologies, across 38 000 m² of exhibition space. Visitors saw many leading-edge South African companies in the packed halls, marquees and outside precincts. There were also various high-profile international exhibitors.
"The support received from exhibitors and general business for the 2014 show was outstanding," comments Gary Corin, MD of Specialised Exhibitions Montgomery, which organises the biennial show.
There were also several conferences taking place alongside the exhibition, including the International Infrastructure & Invest Convention (IIIC), which was held on September 16 and 17.
The second day of the IIIC kicked off with a focus on overcoming transport and logistics challenges for landlocked projects – Zambia being a prime example. The session was chaired by Martyn Davies, CEO of Frontier Advisory, with Christopher Yaluma, the Minister of Mines, Energy and Water Development in Zambia, and Mike Fanucchi of Barloworld Logistics, as guest speakers.
Fanucchi explained: "As intra-African trade is increasing, there is a need for diversification and industrialisation. Logistics companies need to capture fragmented markets and consolidate them."
Davies added: "Good infrastructure needs to be put in place – and must be deflationary rather than inflationary."
"We also need to streamline obstacles such as customs bureaucracy," Yaluma pointed out. "African countries need to communicate with each other, to avoid bottlenecks at the borders."
All in all, Zambia is setting a good example for the rest of the Southern African Development Community (SADC).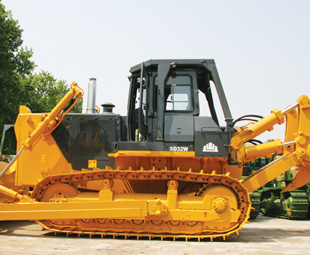 Scania had an impressive stand, showcasing its entire mining solution. "It's the first year at Electra Mining that we've had such a big presence, which has opened up lots of opportunities," said Alexander Taftman, product, marketing and business development director at Scania.
The company offers something of a one-stop shop when it comes to mining. This includes servicing, parts supply and even a container workshop on site at the mines in order to maximise uptime. Zelda Koekemoer, from Scania Engines, also spoke extensively about the engines that the company provides for gensets, which supply power for the mines.
"One of the biggest advantages of our products is that we operate on a modular system, where the parts are interchangeable. So you only have to keep one set of spare parts for all Scania products, which eliminates the problems of parts availability and downtime, because in mining particularly, time is money," she explained.
"We realise that our solution doesn't work for all mining applications, but we can tailor-make the offering for certain applications," added Taftman.
Ever Star Industries, the holding company for the Powerstar brand of trucks, made the most of the exhibition, using it as a platform to launch three additional products it is adding to its portfolio. These are Powerland, Shantui and NHL.
CEO Bob Wang explained: "In terms of Powerland, we have designed and spec'd two vehicles from Schacman, the Shaanxi heavy-duty truck in China. This product will complement our range of Powerstar trucks and is loosely based on the MAN F2000 cab, but with the driveline similar to that of a Powerstar."
He continued: "We will also be the new distributors for sales and service of Shantui construction equipment, thus expanding our market reach in the mining and construction segments. Finally, NHL allows us to offer a rigid dump truck, ranging from 35 t right through to 330 t, which shares the DNA of Terex dump trucks."
"All these products will enjoy the same level of service and quality that Powerstar has delivered in the time since the purchase and restructure of the company in 2010," Wang assured customers.
The next Electra Mining Africa exhibition will be held at Nasrec from September 12 to 16, 2016. Many exhibitors already booked their stands for 2016 at this year's show.
More about the IIIC
Held under the theme "African Solutions for African Challenges", the second edition of the biennial International Infrastructure & Invest Convention (IIIC) 2014 analysed current developments, as well as project-specific progress, within the transport, power and water infrastructure sectors of the Southern African Development Community (SADC).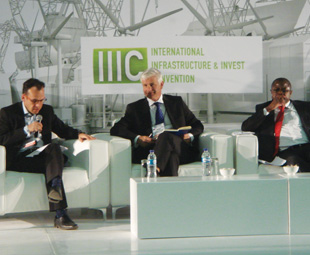 Organised by Deutsche Messe AG and the South African German Chamber of Commerce and Industry, in cooperation with Frontier Advisory, the IIIC 2014 attracted more than 200 delegates and hosted 31 speakers over two days. The conference participants (from Botswana, Germany, Holland, Nigeria, Pakistan, South Africa, United Kingdom, United States and Zambia) participated in the panel discussions, project profiles and sector tours through Electra Mining.
Dr Martyn Davies, CEO of Frontier Advisory, South Africa, set the scene, saying: "High business and transaction costs are some of the greatest hindrances to economic development and competitiveness in the SADC. Efficient and effective infrastructure plays an important role in reducing these costs. The SADC particularly lacks cross-border, integrated transport, power and water infrastructure, which, when in place, can have a deflationary effect on regional economies. Across infrastructure sectors, the World Bank has estimated that the largest funding gaps exist in water (US$ 14,3 billion per annum) and power (US$ 29,2 billion per annum). These sectors also have the largest social impact."
Focus on Transport
November 1, 2014
Published by