MiX Telematics strengthens Heartbeat
Through its recent innovative Facebook consumer competition, MiX Telematics has presented a refurbished vehicle – sponsored by the winner of the competition – to the Heartbeat Centre for Community Development. The vehicle will assist the centre in its daily operations and form a key part of its commitment to the communities in which it operates.
"We like to approach corporate social investment initiatives by involving the greater community," says director of product and marketing at MiX Telematics (Africa), Grant Fraser.
"With this initiative, in particular, we were able to give the centre the much-needed transport for its daily operational needs. At the same time, we awarded the winner of our competition a new car of her own. We wish both recipients many happy kilometres in their new vehicles."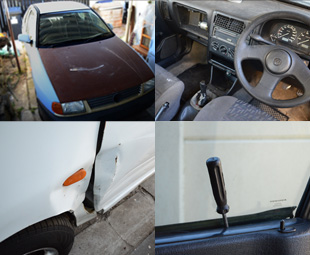 The Heartbeat Centre for Community Development focuses on children's empowerment and education programmes, as well as access to rights and material support. The car will be used if one of the children needs to be taken somewhere urgently, to travel between centres and when staff members need a vehicle for work-related activities.
"We're very grateful to MiX Telematics for this wonderful gift. We have 14 centres across the country in seven of the nine provinces and this vehicle will be instrumental in helping us to achieve our goals in our daily operations," says Sibusiso Molimi, youth representative board member at Heartbeat.
Focus on Transport
August 31, 2015
Published by