Nissan NP300 Navara breaks cover
The all-new Nissan NP300 Navara will debut in Europe at the Frankfurt Motor Show on September 15, but the company has released some teaser details and images.
Ponz Pandikuthira, director of Light Commercial Vehicles for Nissan Europe, says: "Now in its 12th generation, we've harnessed this experience and our customer feedback to develop the new Nissan NP300 Navara, which sets a new benchmark for performance, refinement, convenience and running costs in the sector."
An all-new, five-link rear suspension on the double-cab models provides improved ride, handling and refinement, while the king cab features a substantially updated over-slung leaf spring design.
European launch models feature a new 2,3-litre dCi engine, claimed to be the cleanest and most economical in its sector. A seven-speed automatic gearbox also features. Payload ratings now exceed one tonne across the range.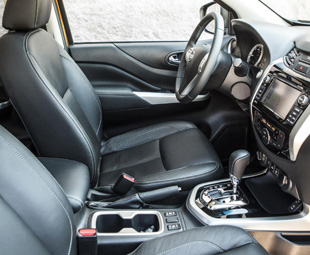 The double cab's load bed is 67 mm longer than the previous model, with a sector-best load-bed length of 1 578 mm. The king cab's load bed measures 1 788 mm in length.
Technological advancements include Around View Monitor and Forward Emergency Braking (FEB) – unique to the pick-up market. The cabin has been optimised to provide the best possible quality, comfort, space and practicality for drivers and passengers.
Nissan South Africa media relations manager, Veralda Schmidt, has told FOCUS that the new model has been earmarked for South Africa: "Nissan South Africa has conducted various studies in terms of specification and model range planned for South and sub-Saharan Africa.
"We are in final discussions with our parent company, Nissan Motor Limited in Japan, about the timing of local introduction. These timelines and announcements regarding local production will be made in due course."
Focus on Transport
August 31, 2015
Published by