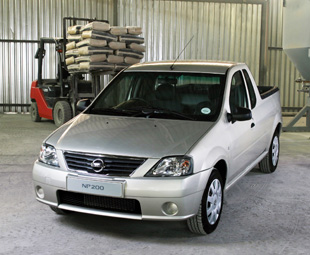 A refreshed NP200 has started rolling off the production line at Nissan's Rosslyn Plant, in Pretoria, after product engineers completed quality testing of new materials and equipment designed to make the vehicle's cabin even more appealing.
All-new cabin materials and additional specification on certain models have been chosen with the aim of further strengthening the NP200's position as the country's best-selling half-tonne pickup.
All mid- and high-grade models also receive a new audio system that offers not only radio, CD and MP3 options, but also a USB port, audio jack and Bluetooth functionality.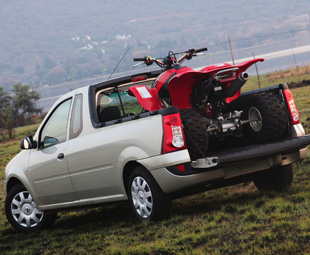 Nissan has redesigned the controls for the heating, ventilation and air-conditioning system. The premium-look controls are now black only with chrome surrounds, which is reminiscent of the Nissan passenger and crossover vehicle ranges.
On all base models, the seat and door trim will change to a hard-wearing black textured fabric with a vinyl inlay on the seat bolsters and sides.
On the mid-grade model, a more modern black and grey patterned fabric covers the seats and door panels.
The high-grade 1,6 16V and 1,5 dCi models also get black and grey textured fabric and door panels, with black woven cloth on the sides and bolsters.
Focus on Transport
December 3, 2015
Published by