Racking up some international acclaim
Sales numbers depend on after-sales service and Hino South Africa has excelled at both … racking up three international awards for outstanding performance in 2013, at the Hino Motors Middle East, West Asia and Africa Regional Meeting in Dubai.
The company states that the most important award was for its continuing membership of the "3000 Club", which is for Hino global distributors that retail 3 000 or more units per annum. This is the third consecutive year that Hino SA has passed this benchmark number.
Hino SA was also rewarded for sales growth, as it increased total sales from 3 295 units, in 2012, to 3 461 units last year. Other countries in Africa to receive this recognition were Algeria, Morocco and Egypt – underlining the growing demand in Africa.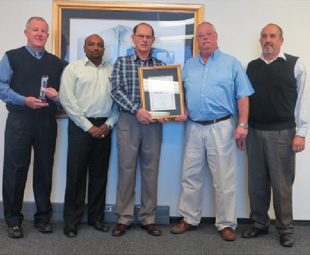 The third award that went to Hino SA was in the Parts Department of the Year category. Here distributors had to attain at least 80 percent out of the 114-point scorecard.
"We are very pleased to have fared so well in competitions aimed at improving the sales volumes and after-sales service performance at Hino distributors outside Japan," says the vice president of Hino SA, Ernie Trautmann.
"We realise that the African market is seen as a significant growth region for Hino trucks, and we are determined to play our part in making the Hino brand an even bigger player in the highly competitive local market," he adds.
Focus on Transport
July 31, 2014
Published by