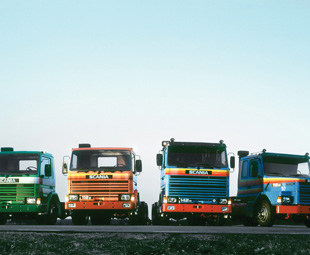 Scania is celebrating 125 years of innovation in 2016. From its founding in 1891, to today's connected vehicles, Scania has stood steady through both good and bad times.
Scania's roots stem from the privately owned wagon-building company Vabis, which was established in Södertälje, Sweden, during 1891. However, the Scania link didn't happen until 20 years later, when Scania-Vabis was created through the amalgamation of Vabis with the Malmö-based, privately owned machine-manufacturing company Scania.
Today, Scania is one of the world's leading manufacturers of trucks and buses for heavy transport applications, as well as of industrial and marine engines. The company has grown to employ some 42 000 people and operates in 100 countries.
Scania concentrates its research and development activities in Sweden, while production takes place in Europe and South America with facilities for global interchange of both components and complete vehicles.
The company has celebrated a proud heritage of innovation since the early 20th century. Scania-Vabis designer August Nilsson developed a four-cylinder, overhead-valve engine in 1923, for example. The engine's power and reliability proved to be a major benefit in truck and bus operation. In 1936, it developed its first diesel engine, which really impressed the trade press during test drives.
"To my surprise, I could hardly hear the engine. However, I certainly felt its effect as the bus shot forward like an arrow," wrote one journalist.
That pretty much set the tone for the company's future engineering efforts. In 1969, the 261 kW (350 hp), 14-litre, turbodiesel V8 engine was launched and was immediately crowned Europe's most powerful truck engine – despite pioneering Scania's philosophy of high-torque output at low engine speeds.
Another notable award came in 1996, when the 4-series was crowned International Truck of the Year, a year after being introduced.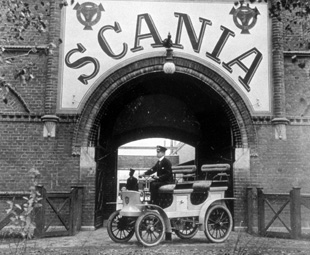 In 2000, Scania's millionth vehicle rolled off the assembly line, while in 2010 it again gained the world's most powerful truck engine title with the
544 kW (730 hp) V8. Just last year, the company delivered its 150 000th truck with activated connectivity.
So, what does this proud (and far more detailed) heritage of innovation mean for the company's future as it embarks on its next 125 years? At the moment, globally, the company is undoubtedly on an upward trend.
For example, Scania has just won its largest-ever order in Europe; British transport operator Eddie Stobart Limited having ordered more than 2 000 trucks! Incidentally, this is the fourth such order from the Scania operator since 2010 – the first two being for 1 000 vehicles and then 1 500-unit orders following in 2012 and 2014.
Currently, a great focal point of Scania's future is global sustainable transport. Just one example is the research happening at the Integrated Transport Research Lab (ITRL) at Stockholm's KTH Royal Institute of Technology.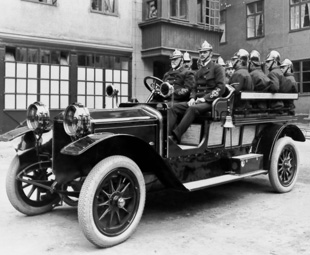 A joint initiative between KTH and Scania, ITRL brings together various researchers and the business community to conduct the research that could solve global transport-related environmental challenges.
Ulf Ceder, senior manager at Scania's Research and Development Support Office, oversees future transport solutions. "Scania has a holistic view of the transport system in which different forms of transport, infrastructure, policy and business models are all linked together," he explains.
KTH's research currently focuses on the efficient goods transport in urban environments; automation and multimodal goods transport; automated public transport; and next-generation private car transport.
"Cities are primarily seeking solutions for their increasingly large congestion costs. So, Scania's solution isn't to sell more cars or trucks. We have to be able to help cities with solutions for their problems. For our part, this represents a different and more complex approach to business, involving other solutions," Ceder explains.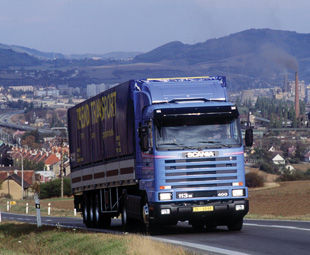 "One of the problems we face today is large-scale waste in the transport system: loads that are significantly under capacity and poor use of infrastructure capacity. This isn't a problem we can solve ourselves, but, through cooperation with others, our knowledge will benefit both Scania and the community. It's an important part of our sustainability work," he continues.
Scania's hard work is certainly paying off. The company's recently launched hybrid distribution truck has been awarded the prestigious Green Truck Future Innovation 2016 award by leading German trade magazine Verkehrsrundschau.
This hybrid solution allows an 18-t distribution truck to operate solely on electric power for up to two kilometres. Such operations are primarily intended for night-time city distribution in noise-sensitive areas, or driving through warehouses and underground car parks where exhaust fumes must be avoided. In the electric mode, the sound level is below 72 dB.
Locally, too, the company is setting the tone for future transportation; it has a bus running on Ethanol derived from sugar beet in Cape Town and has just launched its first bus in Africa powered by compressed natural gas. Says Steve Wager, MD of Scania South Africa: "There are many 'green' ways of powering vehicles, and Scania is a leader in this field."
Wager, is convinced that innovations like this are essential in a rapidly changing, and increasingly competitive, commercial vehicle market. "As the pressure on transporters' margins increases, they are focusing more and more on the cost of ownership and vehicle uptime. At Scania, we feel we are experts in supporting both of these demands.
"Scania will continue to grow only if we are able to continue to offer our customers outstanding innovation and customer service," he adds.
With that in mind, here's looking forward to another 125 years of invention and innovation from this most admired of Swedish commercial vehicle brands.
Focus on Transport
June 7, 2016
Published by