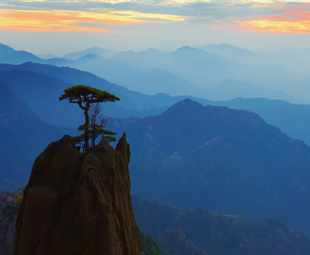 There's a new truck company rising in the east. It's called UD Trucks and it obviously has designs on the Asian commercial vehicle market. However, it's also eyeing the South African truck market. In fact (gasp), it's even muttering about being number one in this country. Is this a completely ridiculous notion? CHARLEEN CLARKE has a heart-to-heart chat with Claes Svedberg, senior vice president – overseas division – at UD Trucks Corporation, and Johan Richards, chief executive of Nissan Diesel South Africa…
Nissan Diesel is history on the international front. As I mentioned in last month's FOCUS, the company's name has changed to UD Trucks Corporation (or UD Trucks for short). The name change will eventually happen here too – but only on 1 September 2010, when it will become known as UD Trucks Southern Africa.
That much is pretty common knowledge by now. What most people don't know about, though, is the company's secret desire to occupy the number one slot in the local commercial vehicle market. As most readers are aware, Nissan Diesel is currently number three (after Mercedes-Benz and Hino). Moving onwards and upwards to number two would be a massive achievement in itself. But unseating Mercedes-Benz? I would say that's a huge challenge.
Claes Svedberg, senior vice president at UD Trucks (the man behind the number one aspiration), agrees. I had an open and honest discussion with Svedberg and Johan Richards, chief executive of Nissan Diesel South Africa, immediately after the announcement by Satoru Takeuchi, president of UD Trucks, that the company name was changing. Svedberg and Richards have a completely different attitude towards the media; whereas Takeuchi is reserved and guarded, Svedberg and Richards are open, transparent and bitingly honest.
For instance, while he raved about the local team and mentioned repeatedly that our Nissan Diesel team is "the best in the market", Svedberg made it perfectly clear that he was not happy with the fact that Nissan Diesel had achieved a marginally reduced market share in South Africa last year (0.7% down on its 2008 result). He wants to do better. Much, much better. "We're not eyeing Hino's number two spot; we want to be number one in South Africa. All companies are a potential target, not just our Japanese competitors," he stressed.
This is all very well. But how does he plan on catapulting the company from third to first place in the over-3.5 t GVM market? Clearly, this is a long-term ambition; it's not going to happen overnight. One of the stepping-stones is the benefit of being part of the Volvo Group. "It takes several years before you see the fruits of this sort of cooperation. We have endured a tough period. But, thanks to the fact that we are working with Volvo, there are a lot of interesting things in the pipeline – for South Africa and also for the global market," Svedberg told FOCUS.
While Volvo can assist UD Trucks, Svedberg stressed that this is not one-way traffic. "It works both ways. We can gain technology and new products from Volvo; but we can also offer Volvo benefits. We are known for products of exceptional quality; the Quon has won the JD Power award in Japan for its quality, which is class-leading. And if you're the best in Japan in terms of quality, you're the best in the world," he pointed out.
Clearly, this class-leading quality is good news for local truck buyers. However, Svedberg has a number of other aces up his sleeve. One is the new joint venture with WesBank called UD Financial Services, which began trading in South Africa last month. It's common knowledge that lack of access to funding has stymied most commercial vehicle distributors in this country, Nissan Diesel included – hence its slightly diminished market share last year. "We could put equity into that business," Svedberg commented. "It certainly has considerable potential to boost sales."
Also on a local front, Svedberg has complete faith in his team of people. "It is super-professional; we have the right products and team to win more orders," he made a point of noting repeatedly. On a product front, a new Euro 2-compliant medium commercial vehicle (MCV) is about to be launched. This is really good news for the company because – while its MCVs have performed surprisingly well – the range is old.
In the UD Trucks world, Svedberg is responsible for all markets outside Asia, including South Africa of course. And based on the product range, the competence of the local team and the advent of the new financial services arm, this is the market that enthuses him most. "Sure, the South African market is extremely competitive – almost all the players in the world are active there. But, when it comes to my area of responsibility, South Africa is the most important market. It's the one that excites me the most."
Whereas things are going well for the brand in this market, Svedberg faces major challenges in other areas: Australia, for instance, where UD Trucks has a miniscule market share. "We are number four in Australia. We're not happy with that situation, so we are planning a lot of activities going forward," he commented.
In Australia, the company has a common distribution strategy; its various brands often share dealerships. Could this happen in South Africa? "Definitely not. This will not happen in South Africa. Nissan Diesel South Africa and then UD Trucks Southern Africa will continue to have its own network within South Africa," he noted. Further up in Africa, where the markets are smaller, the company could replicate its Australian business model. For instance, in Nigeria the UD brand will share facilities with Mack.
Speaking of Africa, like many other international players Svedberg wants to utilise South Africa as a base from which to grow into the rest of the continent. In line with this, Nissan Diesel's area of responsibility will expand to include a total of 20 countries. New dealerships and branches are springing up all over southern Africa, as well as in central and west Africa. Two new branches are being opened in Zimbabwe (the company has just sold 60 units in that country, including buses and Quons to Murray & Roberts); Angola will get two new branches; a new dealership will open its doors in Mozambique; two new dealerships are being appointed in the Democratic Republic of Congo; and Nigeria will also gain a duo of UD Trucks dealerships.
While many of these countries hold significant potential, Richards is beaming at the thought of making inroads into the lucrative Nigerian market. "There is a huge amount of cash in circulation in Nigeria; the residents pay cash for everything. As a result, we have sold a number of cash-in-transit vehicles to this market, and we will be launching a specific, custom-made vehicle for this application later this year. It is anticipated that South Africa's deputy president will attend the launch in Nigeria. Cash in transit vehicles hold big potential for our country," he told FOCUS.
Having said that, this market is not without its challenges. "Nigeria is a difficult market; it has become a dumping ground for grey products and used trucks," Richards conceded.
Some of the new markets are left-hand drive countries, which means that the vehicles cannot currently be built in Rosslyn (as the plant only builds right-hand drive vehicles for local and African customers). However, this situation is not cast in stone. "If the numbers demand it, we will invest in our plant so that it can build left-hand drive vehicles. But we cannot do this in less than two years. I say this only because we would need to test the vehicles properly; we would never unleash a vehicle on the market that has not been properly tested," insisted Richards.
Nissan Diesel South Africa does already sell left-hand drive vehicles into Africa, but they are completely built-up (CBU) units. These are expensive to import, partly because of the import duty: 20% on CBUs; zero on completely knocked down (CKD) units. Then there are the extra transportation costs: volumetric shipping from Japan is also expensive. It costs more or less the same to ship a dozen vehicles in CKD format as one single truck in CBU format, simply because the space in the container can be better utlised with CKDs.
The ever-outspoken Richards has strong views on local manufacturing. "There should not be a car allowed in South Africa that is fully imported. We need employment. With some of the car importers, their biggest asset is their laptop," he pointed out.
Nissan Diesel, on the other hand, is more than willing to make substantial investments – such as in the plant. "We don't believe in merely dumping sub-standard products and services in Africa. We are in the process of establishing dealerships right across the region, all of which have to adhere to the same stringent quality requirements we have here in South Africa. As a result, we are able to deliver the same quality services and products to our customers, no matter where they are," stated Richards.
Looking to the future, all this will happen under the banner of UD Trucks as the local company transforms itself, changing its Nissan Diesel name to UD. According to Richards, this is a very good thing. "We believe that evolving from Nissan Diesel into UD Trucks provides the company with a clear vision and dedicated path going into the future – matching customer business insight with the global expertise that will provide a platform for success," he said.
Svedberg agreed. "We have the vision, support, products and people. We don't have to be shy and aim for number two. There are exciting times ahead. There is no reason why we should not succeed," he concluded. No reason indeed… 
Focus on Transport
March 4, 2010
Published by