Running rings around tyre troubles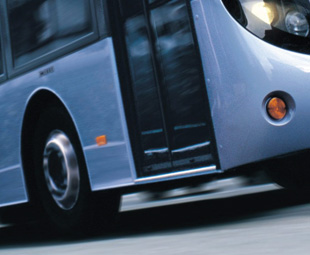 SABOA supports and sustains the interests of the public transport industry, contributing to an improved, safer transportation environment for all relevant parties … FOCUS discovers Max T Solutions' role in this.
As one of the main communication channels between government and the public transport sector, the Southern African Bus Operators' Association (SABOA) is the voice of the bus and coach industry, representing 76 percent of the public transport bus fleets in South Africa. The organisation plays a significant role within this industry, especially when it comes to manufacturer standards and the safety of components.
Max T Solutions recognises the contribution that SABOA makes and takes great pride in being associated with the organisation. The company has been a member of the association for a number of years, and its involvement has helped create a better understanding of the dynamic requirements of bus operators and their customers.
Thus having strong ties with SABOA gives Max T Solutions the ability to see the industry from its perspective, enabling the company to assist operators in differentiating their companies in a market that is growing and changing every day.
The SABOA 2013 National Conference and Exhibition, which took place at the CSIR Conference Centre in Pretoria, on February 28, offered another opportunity for Max T Solutions to see what this industry is looking for, as well as for the company to exhibit its truck and bus tyre service offering.
When considering the impact that proper tyre maintenance has on safety and on the bottom line, Max T Solutions felt it was vital to be present and display its uncompromised approach to safety – of both their new and re-treaded tyres – which meets the highest standards. The company adds that exhibitions like SABOA provide a great platform to communicate its message to role players and ultimately the greater market.
Therefore Max T Solutions saw this year's Conference as a great opportunity to expand on its message and launch its new Total Tyre Management (TTM) campaign, having identified the need for more effective methods to manage tyre costs. The company believes that safety, efficiency, quality and constant innovation are crucial competencies that assist it in achieving just that, with its service offerings being structured around the requirements of consumers in the truck and bus industries.
Max T Solutions says that these industries are focussing more and more on issues related to cost per kilometre (CPK), which the TTM campaign aims to address. This new product brand campaign enhances its product offering – which goes much further than just supplying tyres. Max T Solutions adds that it has the capability to manage the total life cycle of tyres. TTM is therefore the embodiment of what Max T Solutions, as a service provider, can deliver to its customers, informing them in three short words what they can expect.
The company recaps more than 250 000 truck and bus tyres every year. It also retreads tyres through what it refers to as its unique Compressed Tread Retreading System. This process uses the application of pre-cure tread – a tread that is applied to the tyre casing under compression.
This applies up to six percent more pre-cure rubber than with hand-built retreads, while allowing for straighter adhering of the tread onto the tyre. The Compressed Tread Retreading System also eliminates the sliced edge that forms between the tyre casing and the tread strip.
Max T Solutions states that tyre-related roadside breakdowns have become a major concern for all transport companies operating within southern Africa. However, with its 24-hour roadside assistance service, a vehicle's tyres will be back in service in the quickest possible time.
These are just a few of the products and services that the TTM campaign highlights. The company adds that this entire solutions package will make the ongoing battle of reducing costs much more achievable for its customers and with the preventative maintenance – which Max T Solutions also covers – operators could attain even greater cost-effective tyre management.
As for the future of the bus and coach industry, Max T Solutions believes that the high-powered machines being introduced into the industry need high-quality products at reasonable prices. Here Max T Solutions can also assist, as it offers a wide range of Bridgestone and Firestone truck and bus tyres – proving it truly offers Total Tyre Management.
Focus on Transport
April 1, 2013
Published by