Smart stations add to rail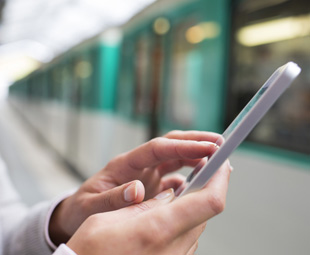 Access to improved technology continues to grow in importance to ensure that transport throughout Africa is reliable and sustainable. According to Bruce Pitso, regional manager for Ruckus Wireless South Africa, an integrated long-term perspective is necessary with technology as a critical cornerstone.
"Transportation hubs – whether focused on cargo or passengers – are changing," says Pitso. "As governments look at transportation projects to support national objectives – such as job creation, strategic growth and industrialisation – they are looking at ways to optimise transport operations, improve network efficiency and scheduling, as well as increase passenger usage through an improved customer experience. Many are turning to technology and Wi-Fi to create smart stations."
These new smart stations are part of the emerging global trend to create smart cities. The concept involves using state-of-the-art communications technology, which improves municipal operations and services, to enhance the experiences of residents and visitors in major urban centres.
The deployment of Wi-Fi networks in stations is designed to provide a high-performance wireless internet access for passengers and comprehensive, real-time data for station operators.
"Passengers need real-time access to schedules, gate and ticket information, maps and/or other guidance as they pass through the station terminals," says Pitso. "Wi-Fi provides an ideal method to provide this information. It also supports terminal operational needs such as point-of-sale, digital signage and video security.
"From a commercial perspective, there is also a global trend for transportation cargo and fleet services to become more involved in value-added activities such as cargo processing and logistics. These will require new processes, practices and technological advances around stock control and integration together with better wireless connectivity," he concludes.
Focus on Transport
June 30, 2016
Published by