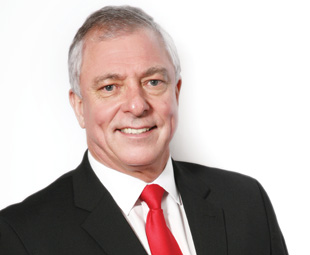 One man; 10 positions; one company; 30 years – that's the impressive history of Johan Richards' tenure at UD, writes GAVIN MYERS.
Ask any youngster today if he would stay with a particular company for 30 years and you'll probably get a blank stare followed by peals of laughter. But Johan Richards, CEO of UD Trucks Southern Africa, has proven that it's possible to do just that – and land up at the top.
Richards is a qualified engineer and also holds an Advanced Management Programme qualification from UNISA. "I was drawn to the technical complexities and inner workings of the company's projects and manufacturing facilities," says Richards, who started as a contract worker at Nissan South Africa in 1982. He was appointed to a permanent position in 1985, where he was responsible for the design and development of heavy vehicle components.
By this time, Richards' career was already progressing quickly. In 1987, he was promoted to coordinate the specialist designing activities for the company's heavy vehicles division. Another promotion followed in 1990, earning him the position of engineering manager; overseeing the company's heavy vehicle design and development department.
In 1995, Richards was promoted to general manager, managing Nissan Diesel's total manufacturing facility. This position introduced him to a host of new challenges, including specialist disciplines such as human resources, product planning, supply and logistics, process and industrial engineering, as well as the workings of the production department. Another promotion followed in 1999, when he became Nissan SA's vice-president of sales and marketing for passenger vehicles.
A year later, Richards took over responsibility for the company's entire heavy vehicle division, overseeing all aspects of the operation. The highlight of his career came in 2002, when he led the restructuring and establishment of a new and separate legal entity; Nissan Diesel South Africa – a dedicated trucking company separate from Nissan South Africa.
As the "new" company's executive vice-president of management control, Richards had the distinction of being the first local person to be appointed to the board of directors at any of the Nissan Diesel Motor Corporation (Japan) subsidiaries in the world.
That was in 2005 and, during 2010, Richards was appointed as CEO of what was to become UD Trucks Southern Africa in September of that year. Today, he oversees the total business of the UD Trucks Corporations' largest market outside Japan.
But Richards doesn't believe he could ever do it alone. "We are very privileged to have a team of the most professional industry experts at UD Trucks, who are able to forecast, manage and adapt to the various challenges in the industry in order to continue delivering a world-class service to our customers," he says.
"The market is very competitive, so you need to try to differentiate yourself," continues Richards. "At UD Trucks we are very fortunate to have a very professional, passionate and dependable dealer network that is able to provide our customers with the support they need.
"We are very focused on building long-term relationships with our customers and believe, in this way, we are able to provide them with customised transport solutions when and where they need them."
Of course, with increasing entrants to the market over the past few years, it is support and service that distinguishes one truck manufacturer from the other. "It is becoming an issue of service and value rather than the product itself," Richards points out.
"But I'm excited about the local truck market's performance and am looking forward to the year ahead," smiles Richards enthusiastically.
Bearing in mind his long and impressive career, Richards certainly knows what he's talking about and how to achieve his goals. I just wonder if, in 1982, he laughed at the prospect of still being with the company into the year 2012.
Focus on Transport
December 1, 2011
Published by