The new FH fits in well with the French
The first new Volvo FH is currently roaming the streets of France! The proud owner, Jean-Pierre Ducournau, received the keys at the end of last week in a ceremony held at the Volvo Truck Centre in the French town of Roissyn, just outside Paris.
Ducournau has been waiting for his truck since September last year after securing the winning bid of £130 000 (R1 762 150) via a Volvo Trucks charity auction on eBay.
In March, he will travel to South Africa to hand over the auction money to Star for Life – a charity group that runs an education programme aimed at stopping the spread of HIV/Aids among young people.
"We're delighted and proud to be the first haulage firm to get to drive the new truck," says Ducournau who, together with his sons, owns and runs Transports Ducournau. "I wasn't expecting anything other than top quality – it is undoubtedly the very best available in a heavy commercial vehicle."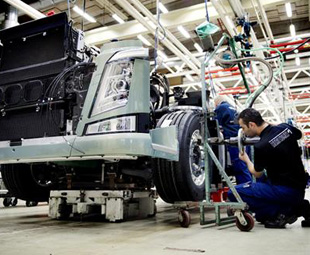 Ducournau certainly knows what he is talking about when it comes to trucks and Volvos in particular. Almost all the trucks in the Transports Ducournau fleet of over 300 vehicles are Volvos and over the years he has operated many different trucks – from an F89 purchased in 1974 to today's modern FH.
The new truck will primarily cover long-distance routes between Alpes-Maritimes and Var in southern France. It will also haul cargo in the Paris region.
Jean-Noël Thénault, President Volvo Trucks in France comments: "I'm both happy and very touched. This is the truck that the entire industry has been so eagerly waiting for; it represents the future for the truck industry."
Most industry bigwigs see the Volvo FH as something of a revolution – a result of many hard years of work.
Focus on Transport
February 21, 2013
Published by