Sales during the first half of the year have been impressive, but, with continued industrial action impacting on the motoring manufacturers, FRANK BEETON asks if we can expect the upward trend to continue?
The South African truck market has returned a margin of positive growth during the first half of 2014, when it finished some 1,7 percent ahead of its equivalent year-to-date position at the end of June 2013. This growth was achieved in the face of trying macro-economic circumstances, which continued to trouble South Africa, as well as many of its most important trading partners, throughout the review timeframe.
The June result, coming at the end of a satisfactory half-year period, confirmed that the market has continued to recover from its most recent low point of 2008/9, when business activities were depressed in the aftermath of the global financial crisis.
It should be noted, however, that some of the growth in the market has been generated by a tendency for local fleets to shorten their replacement cycles to five years or less, in order to take full advantage of extended warranties, guaranteed buy-backs and maintenance contracts, which provide a "window" of highly predictable operating and depreciation costs.
This leaves the operator facing only fuel and crew wages as the main areas of cost unpredictability. Many of the older vehicles displaced by this practice, which have come off highly disciplined maintenance regimes, find a ready resale market outside of the country's borders.
TRUCK MARKET RESULTS
In the comparison between the most recent quarter and its immediate predecessor, the total absolute market volume increased by 8,1 percent. This was in spite of the fact that the five-month strike in the platinum mining sector ended only in late June, so that the main impact of its debilitating effect on the consumer and wholesale sectors of the South African economy would have been most evident during the second quarter.
This impact was felt most acutely in the medium commercial vehicle (MCV) and heavy commercial vehicle (HCV) segments of the truck market, where the majority of these two-axle vehicles are utilised in distribution and service-related activities.
The main growth driver in the market has undoubtedly been the multi-axle extra-heavy commercial vehicle (EHCV) segment, which, in June, at 1 407 units, returned its best monthly result since those achieved in the 1996/7 timescale (the absolute record month for this segment was October 1996, with 1 787 unit sales).
The recent strength of this segment has been based on the business being done by South African enterprises on the African continent outside of our national borders, including the export of locally manufactured goods, the use of South African ports for the export of commodities originating from neighbouring countries, and construction contracts being executed by local companies in other parts of Africa.
Bus sales have also made their contribution to the market momentum, and, at the end of June, 2014, were 11,4 percent ahead of the cumulative total for the first half of 2013. Part of this growth has been due to the rolling out of bus rapid transit (BRT) and integrated transport plans in a number of South African cities.
SEGMENTATION DYNAMICS
The premium payload EHCV category has consolidated, and improved its leadership position during the second quarter of 2014, reaching a market penetration level of
47,5 percent. This is the best outcome since the first quarter of 2000, when it was positioned at 50 percent, which was the highest level in the segment's recorded history.
The entry-level MCV segment, in the runner-up position, lost some ground during this quarter, because of the downturn in the retail and wholesale areas of the local economy, and has ended the review period at 32,4 percent penetration; six percentage points below its first-quarter 2014 outcome.
Similar factors impacted on the cruiserweight HCV segment, which is also heavily involved in distribution activities, and this grouping has most recently settled at 16,6 percent; a slight improvement over the 16,3 percent penetration achieved in the previous quarter, but still some way below the 20 percent position that this segment had occupied for most of the post-2010 timeframe.
There has also been some recent upward and downward migration out of the HCV segment by distribution operators, which has played its part in depressing the relative performance of this grouping.
The passenger bus segment, at 3,5 percent share, was at a similar level to that occupied by this category in the first quarter of 2014 (3,8 percent).
As we have previously reported, the EHCV category, which consists primarily of line-haul and construction vehicles, has derived the most benefit from the shortening of replacement cycles and an increase in both intra-Africa trade and business activities.
The extremely diverse MCV segment, which includes vans, light trucks and midibuses, is mainly dependent on the local economy for momentum, and the negative growth rate reflected in South Africa's gross domestic product (GDP) in the first quarter has had its impact on this category's relative performance. The segment share of heavy buses has remained relatively stable since the stimulation experienced ahead of the 2010 Soccer World Cup had dissipated.
Finally, in reviewing the application performance within the entry-level MCV segment, it should be remembered that less than perfect market reporting leads to many units that have been converted for ambulance and passenger-carrying (midibus taxi) duties, being retained in the panel van grouping.
It has been estimated that the frequency of these conversions could be as high as 60 to 80 percent of the panel van total. Some chassis-cab based freight-carrier units are also converted in the aftermarket into tippers, or commuter buses, and not specified accordingly.
The MCV segment application penetration levels reported to the National Association of Automobile Manufacturers of South Africa (Naamsa) for the second quarter of 2014 were: freight carriers, 59,7 percent; integral vans, 34,6 percent; buses, 1,8 percent; and tippers, 3,8 percent. It should be noted that Associated Motor Holdings and Tata were responsible for recording all the tipper sales in this segment.
MANUFACTURER PERFORMANCE
The accompanying chart illustrates the relative market performance and ranking of each participating manufacturer in the quarter just completed, as compared to the returns for the immediately preceding quarter.
The groupings contained in this section of the report are based on the rule that, if a manufacturer/group sells more than one brand through its distribution channels, then all sales for those brands will be consolidated in the result for the manufacturer/group. Thus, Mercedes-Benz includes Freightliner and Fuso. Toyota/Hino contains both brands and MAN includes Volkswagen (Constellation) trucks and Volksbus passenger units, but not VW commercial vans (listed separately). Volvo Trucks includes UD Trucks, as well as Mack and Renault.
This last change recognises the very visible and freely acknowledged connection that now exists in South Africa between the Volvo Group and UD Trucks SA, and recent announcements of dealer appointments that will support all three brands.
Mercedes-Benz South Africa
Perennial market leader Mercedes-Benz gave up some market share in the second quarter, finishing with slightly more than one quarter of the total volume sold in the total listings. This was reflected in the market shares of the constituent brands, with Mercedes-Benz declining by one full percentage point to 16,9 percent, Freightliner holding steady in volume terms, but losing 0,4 percentage points of penetration in a larger market, while Fuso settled at exactly four percent share, 0,3 percentage points below its first quarter outcome.
The group held top position in the premium payload EHCV category, and to consolidate this position it has recently announced the availability of special Charterway maintenance packages on Actros models, which have also benefited from a recent switch to more fuel-efficient single reduction hypoid-drive axle fitment.
Volvo Trucks
Volvo Group South Africa, now firmly settled in second position in the local market rankings, enjoyed a successful second quarter, increasing its cumulated market share from 16,3 percent in the previous review period to 19,2 percent. Of the constituent brands, Volvo upped its penetration from 6,4 to seven percent, Renault improved from 0,8 to one percent, and UD Trucks grew from nine to 11,1 percent.
The UD contribution also included overall leadership of the cruiserweight HCV market segment. Volvo has generated considerable recent publicity with the delivery of the first new FH flagship models to local customers, while UD has added an automatic transmission version of its UD90 freight carrier model, and a 330 kW (450 hp) edition of its Quon premium tractor to its product line-up. On the bus front, delivery of the initial Volvo B9L/Marcopolo units of a 30-unit order for Tshwane's Rapid Transit system is proceeding.
Isuzu Truck SA (GMSA)
Following a dip during the first quarter, Isuzu Truck SA has come back strongly in the second quarter of 2014 to regain third position in the market rankings, accompanied by a spectacular 3,6 percent gain in market share, and an almost 50 percent quarter-on-quarter improvement in delivery volume.
Much of this performance was contributed by a near-doubling of MCV volumes when compared to the first quarter outcome, thanks to substantial orders from bakery and public sector operators. This outcome resulted in outright leadership of the MCV segment during the review period.
Isuzu has continued to leverage its pioneering work in the promotion of the automated-transmission, crew-cab and all-wheel drive versions of its mainstream N and F-Series products, and has recently introduced additional new variants to match the requirements of its major fleet customers.
Hino/Toyota
The newly installed management team at Toyota SA's truck specialist division will need to confront the loss of 2,5 percent of market share which it suffered in the second quarter, with the combined Toyota/Hino effort recording
9,7 percent total market penetration. The second quarter outcome reflected 14,3 percent fewer unit sales, and demotion from third to fourth position in the market rankings.
Toyota/Hino reports sales in all three categories of the local goods vehicle market, and was visited by top-level management from Hino Japan to celebrate the inauguration of a new R55-million dedicated assembly facility at Toyota's Prospecton site during June.
Scania
Scania has continued to consolidate and improve on its spectacular first quarter progress in the local truck market, gaining a further 0,4 percent in penetration during the second quarter over its two-place-jumping performance in the previous review period – retaining fifth position overall in the market rankings.
This is a highly creditable outcome, given that currently the Swedish brand only competes at the upper end of the truck and bus segments. The recent completion of Volkswagen's acquisition process of this Swedish truck maker is sure to result in some future changes in the current "arms-length" relationship that exists between Scania, MAN and the parent company.
MAN Group
The MAN Group, which has recently undergone a substantial local management restructuring, recorded an improved result in the second quarter, gaining 1,7 percent in market share to end on an overall penetration level of 7,1 percent, and improving by one place in market ranking to occupy sixth position. This improvement was driven mainly by substantial quarter-on-quarter increases in EHCV and bus sales volumes, with the Group firmly at the top of the April to June listings in the latter segment.
However, despite continuing to make a substantial contribution to MAN's bus sales total, the Brazilian-sourced Volkswagen product range recorded only 21 deliveries of Constellation trucks during the review period. Among MAN's recent successes, is the order placed by the Manline division of Barloworld Logistics for 215 TGS Series truck tractors, which are scheduled for delivery by September.
Tata
Tata gained one position to occupy seventh place in the second-quarter market rankings, despite losing nearly one full percentage point of penetration in the quarter-on-quarter comparison, ending the review period at 4,3 percent. This performance included a considerably improved EHCV return, with 80 units reported over the April to June period, and continuing deliveries of vehicles in the bus segment.
Iveco
During the second quarter, Iveco reversed the progress it had made earlier in 2014, giving up 2,6 percent of market share, plus the two positions that it had gained during the January to March period, to occupy eighth place at the end of the second quarter with slightly less than four percent penetration.
All of this was due to a halving of quarter-on-quarter Daily sales volumes in the MCV segment, although returns in the HCV and EHCV categories ticked up encouragingly. Iveco Bus sales also have remained at a low ebb, possibly reflecting a lack of recent purchasing activity by principal customer Putco.
FAW
During the second quarter, FAW retained the leadership position among Chinese brands reporting to Naamsa, consolidating its occupation of tenth position in the overall manufacturer rankings with two percent market penetration. This was an improvement of 0,2 percentage points when compared to its result for the first quarter of 2014.
FAW's new plant at Coega, near Port Elizabeth, was officially opened on July 11, and plans have been announced to add a body-processing operation. Recent FAW orders include a commitment for 100 J5 units from BHL for operation in Namibia and Zambia.
Powerstar
Despite a growing presence by other Chinese brands in the local sales reporting regime, Powerstar continues to consolidate its presence in the market, having achieved a penetration increase of 0,2 percentage points in the second quarter, while retaining eleventh position in the market standings. The Bei Ben-sourced product range achieved 1,9 percent penetration of the total market during the review period.
AMH/AAD
This Imperial-owned operation retained 12th position in the April to June period, having reported 79 unit sales of its Hyundai HD Series trucks, for a one percent share of the total market. Associated Motor Holdings announced, at the end of April, that it would commence local assembly of these MCV products during the second quarter of 2014. The HD 65 and HD 72 trucks will be built in the Apex plant previously utilised by Navistar International to assemble its 9800 Series of extra-heavy duty vehicles, and there are plans to add a bodybuilding element to the operation in due course.
Babcock/DAF
During the second quarter of 2014, the local distributor of DAF trucks recorded its best outcome for any three-month period since entering the market under its own name in 2010. This performance resulted in a market share of 0,8 percent, and promotion from 16th position, in the first quarter, to 14th place in the three-month period just completed.
JMC
Chinese manufacturer JMC, which currently reports only in the MCV segment, lost some ground in the second quarter, giving up 0,2 percentage points of market share, and two market ranking positions, to occupy 15th spot.
VDL
Bus chassis specialist VDL reported three unit sales during the second quarter, following a nil result in the previous review period. This resulted in an overall market share of 0,04 percent, and 18th position in the market rankings.
NC² – International Trucks
Navistar International Corporation announced on April 30 that it would "continue to focus on parts and service support for its International trucks in South Africa". It went on to say that the company was assessing a number of potential business options, including the possible sale of its local NC² operation. The company has now remained completely absent from the national sales returns for a third consecutive quarter.
European van manufacturers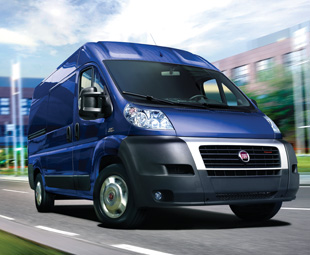 Four vehicle manufacturers compete only in the MCV segment of this market with European-sourced integral vans and their derivatives. These are Volkswagen Commercials, Peugeot, Citroën and Fiat. Three of these, namely Peugeot, Volkswagen and Citroën, gave up market share in the second quarter in comparison to their earlier performance, to the tune of 0,2, 1,7 and 0,03 percent respectively.
During the review period, Volkswagen retained its ninth position overall, but Peugeot was demoted in the quarter-on-quarter comparison from joint 14th to 16th position, while Citroën remained in 17th position. Fiat, on the other hand, enjoyed a quarter-on-quarter improvement from joint 14th to 13th market ranking, accompanied by an increase in total market share to 0,8 percent.
Non-reporting manufacturers
Readers should note that local sales volumes of several commercial vehicle brands, including Dong Feng, Yutong, Foton and Ashok Leyland, are not yet reported to Naamsa, and are, therefore, excluded from the comments and data contained in this report.
GENERAL MARKET COMMENTS
The truck market has continued to astound and puzzle observers with its recent strong showing, given the generally lacklustre performance of the local economy and light vehicle markets. However, as indicated in our earlier comments, there are some peripheral factors that are positively influencing sales, particularly at the upper end of the payload spectrum.
Unfortunately, it is almost impossible to predict if, and when, the stimulatory effects of shortened replacement cycles, or extensive cross-border vehicle deployments, will work themselves out of the market. Forecasting under these conditions becomes very challenging, and makes it vitally important to frequently revisit, and update, the process.
At time of writing, the engineering and metal workers' strike is still in progress, and has started to seriously disrupt the motor industry. Should the current industrial action, or any subsequent strikes, continue for any length of time, reduced export earnings for the country could exert further downward pressure on the rand, and potentially raise the price of fuel and imported vehicles and components.
Strike-related reductions in local business activity also have the potential to arrest growth in the sale of commercial vehicles, as has been evidenced by the recent performance of the MCV and HCV segments.
In the passenger transport arena, there have been anecdotal reports of concern among city managements over the long-term operational costs of the BRT schemes that are being rolled out. It has been suggested that central government funding of vehicle purchases for these networks is to be curtailed, and that future assistance will be limited to the financing of only the supporting infrastructure.
However, recent reports of below-forecast ridership numbers on Johannesburg's Rea Vaya system have raised concerns over the long-term affordability of First World-type BRT operation in South Africa. If these concerns persist, earlier expectations of stronger bus sales over the next few years could be neutralised.
As things stand, at the end of the first half of 2014, prospects for truck market growth during the year appear to have softened. With no further disruptions, it could be expected that the measure of growth returned over the January to June period could be sustained, but there is no present certainty that this will be the case.
The ultimate fate of the market appears to be highly dependent on external factors, and the time frames over which these will be resolved. Under these circumstances, it appears that a final market outcome very similar to 2013's 30 923 unit total is the most realistic expectation.
Focus on Transport
August 1, 2014
Published by