Unitrans moves FoodForward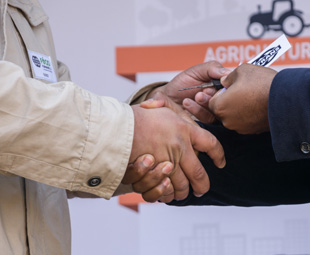 With Mandela Day around the corner, it is fitting to share one of his sayings: "What counts in life is not the mere fact that we have lived, it is what difference we have made to the lives of others that will determine the significance of the life we lead."
Over the past four years, Unitrans Supply Chain Solutions has enjoyed a partnership with FoodForward – an organisation that has made a significant difference in the fight against hunger in South Africa.
Partnerships with non-governmental organisations (NGOs) usually relate to monetary contributions, but Unitrans's vision for socio-economic development is to make a significant and sustainable impact.
One such highlight was a handover ceremony in Johannesburg on June 27, where Unitrans donated an eight-tonne truck to FoodForward.
This donation will complement the NGO's current fleet and ensure that more people can benefit from the distribution of food that is rescued from various retailers.
Focus on Transport
July 5, 2017
Published by