Volvo pioneers independence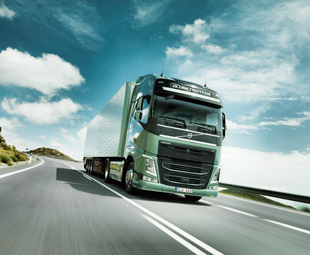 In his monthly review of global news for local truckers, FRANK BEETON details the technical side of Volvo's new FH flagship (wondering why its pioneering independent front suspension hasn't appeared on heavy trucks before), comments on seemingly contradictory van intentions from Volkswagen and Daimler, and expands the Ford Transit story

The looming implementation of Euro-6 emission standards in January 2013, and the staging of the biennial IAA Motor Show in Hanover during September, was always going to ensure a flurry of new European product activity during the current year. This was made even more inevitable by the leading position in the global truck manufacturing industry occupied by European-based groups such as Daimler, Volvo and, more recently, Volkswagen.
With direct collective responsibility for a plethora of international brands including Mercedes-Benz, Freightliner, Western Star, FUSO, Volvo Trucks, Mack, Renault, UD, MAN, Scania and Volkswagen Commercials, it's understandable that European truckmakers set much of today's pace in global truck design and innovation. Still, it was notable that one of the major advances to come out of the present season is not directly related to emissions compliance, but focuses on providing a quantum leap in handling and directional stability.
This was revealed with the global launch of Volvo's new top-of-the-line truck, the FH Series, in Sweden on September 5.  The highly significant innovation included in this design was the incorporation of independent front suspension (IFS), coupled with rack-and-pinion steering. Volvo claimed that this was the first time that this feature had been built into a series-production heavy truck, which immediately begged the question why it had not been done before? IFS has been around on passenger cars since the 1930s, and has more recently found its way into pick-ups, light vans, some small trucks, and coaches, but heavier goods vehicles have continued to employ traditional beam axles up to now. The main reasons were related to durability, recognising that trucks are often subjected to an almost infinite variety of heavy loads and road surfaces. The simplicity of the traditional beam axle/leaf spring combination also makes for easy inspection, and repair when damage is suspected, while regular lubrication of the wearing parts can be readily carried out, in the field, with a grease gun.
Interestingly, Volvo has dubbed its innovation "Individual Front Suspension", but this still permits the use of the widely accepted abbreviation "IFS" (independent front suspension). The design looks entirely conventional, with double wishbones hung from each side of a sub-frame, and air springs assisted by dampers providing the suspension medium and bump control. Given the aforementioned considerations, it comes as no surprise that Volvo will initially only offer IFS on left-hand-drive models, and you can be sure that it will carefully check out the applications well in advance. The benefits of the IFS will be best experienced in high-speed operation on smooth surfaces, and there is little chance that this feature will be found on units clambering over log debris in forests, or bouncing off rocks in an earthmoving scenario. Even so, it is remarkable that it has taken so long for a major truck manufacturer to venture into the realm of independent suspensions, and it seems likely that Volvo's competitors will feel pressure to head in a similar direction.
Their efforts may be considerably facilitated by the announcement, at this year's IAA Show, that vehicle drive and chassis components supplier ZF Friedrichshafen AG is now also promoting its own IS 80 TF independent front suspension system for heavy trucks. ZF claims that this system offers a 40 kg mass saving against conventional air-sprung front beam axles with control arms, and a 10 percent mass reduction over its own earlier generation IFS prototype system. This has been achieved by extending the control arms to connect directly to the steering knuckle pin, and supporting the spring forces by means of a separate, compact spring carrier, thus eliminating the need for a steering knuckle support. The final result is claimed to offer reduced unsprung mass, improved axle kinematics, an improved turning radius, and longer suspension travel.
To illustrate the effectiveness of Volvo's IFS technology in providing a superior level of stability and directional control, a promotional video showing world record highliner Faith Dickey performing the "Ballerina Stunt" was created – she is shown walking across a tightrope stretched between two FH16s travelling in the same direction while racing towards two parallel tunnels at 80 km/h. If you want to find out if she made it, watch the video on www.volvotrucks.com.
The rest of the FH specification is state-of-the-art, as could be expected from one of the world's leading truckmakers. The non-negotiable Euro-6 compliance will initially be achieved through a new D13 engine derivative delivering 345 kW (460 hp), although a more comprehensive driveline package known as I-Torque will be available in the European autumn of 2013. This combines a turbocompound version of the D13 engine, delivering torque of 2 800 Nm at low engine revolutions, with I-Shift 2 – a dual-clutch automated transmission – and I-See – a software package that stores information about hill gradients and optimises driving style and transmission change-points to produce a claimed fuel consumption benefit of up to 10 percent. The new FH cab has more upright A-pillars than its predecessor, in the interests of providing one additional cubic metre of interior volume, greater standing height, and roomier sleeping accommodation, while interior detailing has produced greater storage provision.
A distinctive flagship FH16 derivative has also been developed, and will be visually distinguished by a different grille, chrome detailing, special paintwork, cab-side design and leather interior trim. The standard specification includes a range of power options for the 16-litre engine from 400 to 560 kW (540 to 750 hp), torque ratings from 2 650 to 3 550 Nm, and Volvo's I-Shift automated transmission. The new FH cab utilises dual-phase steel in its doors and collision-absorbing beams, and press-moulded boron steel for its panelling. The cab also has active countermeasures to discourage potential break-in activity when the vehicle is parked, and an emergency escape hatch in the roof, allowing the windscreen to be bonded into place. Built-in safety features include Lane Keeping Support, Lane Changing Support, Adaptive Cruise Control, Driver Alert Support, and Front Under-run Protection System.
The electronic architecture within Volvo's new FH also makes provision for Telematics Gateway, an online monitoring system linking the truck, through the GSM network, to its servicing workshop. This allows for the remote monitoring of brake and clutch wear, and battery and air drier filter condition, while parameters such as fuel consumption calibration can be adjusted remotely through the system when the vehicle is in operation. This allows for more flexible scheduling of servicing and maintenance, taking into account the vehicle's actual needs, and not working to a preordained distance measurement or timetable.
European van shake-up imminent?
Regular readers of this column will be familiar with the co-operative ventures that characterise the European integral panel van scenario. In the heavier payload class, these include the Sevel Sud family of Fiat Ducato/Peugeot Boxer/Citroen Jumper, the General Motors/Renault/Nissan co-operation that results in the Movano, Master and NV400 vans, and the Volkswagen/Daimler partnership that builds Crafter and Mercedes-Benz Sprinter vans using the same basic structure, but with unique drivetrains supplied by the respective partners. Despite the fact that it also belongs to the Fiat family, only Iveco stands alone with its Daily series, which, along with the Sprinter/Crafter, historically featured a rear-wheel-drive configuration, while the Sevel Sud and GM/Renault/Nissan products all drove through their front wheels. However, the latest iterations to be launched by the latter grouping contain front-, rear- and all-wheel-drive variants.
The Crafter had its origins in Volkswagen's LT models that were first introduced in 1975, while Mercedes-Benz joined the programme with its spun-off Sprinter range, using its own driveline aggregates, from 1995. The current co-operative agreement, which runs until 2016, has Crafters built alongside Sprinters at Daimler's Düsseldorf plant, but recent pronouncements from the two partners seem to indicate some divergence in thinking for the period after the expiry of the present contract. Back in March 2012, Volkswagen reportedly said it was considering an option to build its own unique vans in conjunction with affiliated truck manufacturer MAN, which, according to the same report, was considering extending its market coverage downwards to cover the 3,5- to 7-tonne gross vehicle mass (GVM) class. In Europe, this GVM category is dominated by integral vans and their spun-off chassis/cab derivatives.
Daimler, on the other hand, has subsequently said it would prefer to extend the partnership with Volkswagen beyond 2016, and would be holding discussions with the company. However, the corporate politics associated with Volkswagen's quest to be the world's number one vehicle manufacturer by 2018 may have a role to play in determining the final outcome. Volkswagen's acquisition of controlling interests in MAN and Scania has made the resulting group a potential world leader in commercial vehicles, and this puts it into direct confrontation with Daimler, with its extensive and wide-ranging trucking interests.
Should this door be closed to Daimler, it could readily turn to its emerging alliance with Renault-Nissan for a way to keep its extremely important and successful Sprinter family alive. The Renault Master/Nissan NV 400 van range has been developed and manufactured by Renault, with GM/Opel/Vauxhall acting only as a "client" in the partnership. Once again, corporate politics could determine who will be most favoured for inclusion in this arrangement going forward. There may even be room for all the current players as well as Daimler. Some of this outcome may hinge on the ability of the Renault design to accept a Daimler powertrain, but with 2016 as the apparent start-up date, there is still plenty of time for revisions to any basic design work that has already been initiated. Watch this space!
New transit range fleshes out
Over the past year, GLOBAL FOCUS has devoted a substantial amount of space to Ford's renewal of interest in the global commercial vehicle market. We were somewhat surprised by some of the emerging news stories, given that Ford had sold off most of its once mighty truck empire to the likes of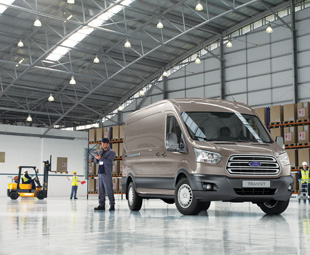 Iveco and Daimler starting in the 1980s. However, we recognised that the company's new "One Ford", strategy, which saw the end of the family of diverse passenger car brands built up in the Premier Auto Group from 1999, had created some space for expanding Ford's global footprint with broadened commercial vehicle activity.
While the emergence of new Cargo truck ranges in Brazil and Turkey caught our attention first, it soon became clear that the major story, at least in the short term, would be the globalisation of the formerly-European Transit van family. Significantly, the decision had been taken to replace the long-serving E-Series van with the new generation Transit in North America, and we were able to report, earlier this year, on the petrol and diesel power unit options that are to be made available in that market. We have also now been able to ascertain that the "Transit Custom", and passenger-carrying "Tourneo Custom" models that we have been describing up to now, make up the "one-tonne payload" component of the new Transit family, while the latest news to emerge concerns the launch of the "two-tonne" Transit variant at the IAA Show in Hanover.
The "two-tonne" line-up covers the GVM spectrum up to 4,7-tonnes, and comes in van, "Double Cab-in-Van", Kombi, Kombi Van, bus, chassis/cab and chassis/cowl versions. There are van variants with three different overall lengths and two roof heights, while load volumes are said to have increased by around 10 percent when compared to directly equivalent predecessor models. Chassis/cab variants can accommodate body lengths of up to five metres, while available convenience and safety features include voice-activated Internet connectivity, rear view camera, Adaptive Cruise Control and Lane Departure Warning. All European Transits will be powered by versions of Ford's 2,2-litre Duratorq TDCi diesel, with available power outputs of 75, 93 or 115 kW (100, 125 or 155 hp), while North American buyers will have access to an additional 3,5-litre EcoBoost petrol unit option. This new Transit will be built in front-, rear-, and all-wheel-drive configurations.
While it has been announced that the smaller Transit Custom and Tourneo Custom models will be coming to South Africa in 2013, there hasn't been any indication, as yet, of similar intentions for this larger version.
---
Global FOCUS is a monthly update of international news relating to the commercial vehicle industry. It is compiled exclusively for FOCUS by Frank Beeton of Econometrix.
Focus on Transport
November 2, 2012
Published by