Working in the little big company
GAVIN MYERS chats to four of Scania South Africa's top leaders to find out how they drive – and are driven by – the company
With its continually climbing market share, an expanding solutions portfolio and the responsibility of managing seven southern African markets, Scania South Africa is undoubtedly on a good path.
Maintaining that trajectory requires a solid leadership base. These are the men who carry that honour in this "big little company" … as they like to call it.
Raimo Lehtiö, MD Scania South Africa
It's been one and a half years since Lehtiö joined the local company and, interestingly, he feels that South Africa is one of the easier markets in which to operate.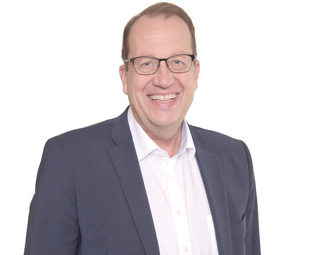 "The operators are straightforward, down-to-earth business people. They are easy to approach and know what they want. It's easy to foster transparent relationships with them," he explains. Lehtiö describes himself as someone who will always try to find common ground. He mentions that it is important to have a vision in mind while listening to people at the same time.
"Considering the current challenges faced by the South African economy and market, it is important for me to learn from the Scania staff, while also educating them for when the market matures," he says.
So, where will Lehtiö lead Scania in 2018? "The targets are always moving," he says. "Everything we do needs to talk to the total operating economy of the operators; not just costs, but the revenue side of their businesses," he adds. In this regard the brand has numerous initiatives on the go.
"Our vehicle range is growing to cover more applications. With that we grow our services and total solutions packages to find the right combinations for local transporters. For example, we've begun to offer vehicles with ready-made bodies so as to cut the lead time on delivery. We are also growing our footprint and opening new service centres.
"Attracting new customers is always a goal, and in today's tough market our used-vehicle division is key in this. Our used-vehicle sales are at an all-time high at the moment.
"At the beginning of 2017, we started the Scania Academy, which is helping to increase the technical training and competence of our people," he says, adding that people are the most important aspect of the business.
"Scania South Africa has an excellent team and we will be even stronger if we continue to listen to our customers. They give us the best hints, and that drives our partnership with them," he concludes.
Anders Friberg, GM new vehicle sales and export
In July 2016, Friberg joined Scania South Africa after running the operation in Tanzania for four years. He's been with Scania for ten years and lists his achievements in South Africa as a definite highlight.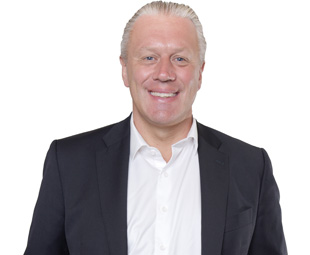 "There are close to 25 players in the South African market. I'd never seen that before; in Europe there are perhaps eight or nine. Nonetheless, I took the decision to start growing our presence in the local construction and distribution segments – and we are taking market share each year. Now we're aiming for the distribution segment," he says proudly.
With big investments into South Africa being scarce at the moment, Friberg knows that a sale cannot be forced. "After more than 17 years I can say that dealing in commercial vehicles is not an easy business. One can't expect 'easy money' … it is hard work and there will be tough times that challenge the industry," he explains.
"Our view in today's situation is to be the best in the village … customers should come to us if they have a problem, no matter what it is. To maintain a high market share, our sales force must be well trained. We need to know our business and offer tailor-made solutions with the right packages that benefit our customers and their customers.
"With our total solutions package we can give our customers the best value for money. And if our customers are profitable, we are profitable," he concludes.
Mark Erasmus, GM services
Having begun his career in 1991 and worked for various distributors and original equipment manufacturers (OEMs), Erasmus is well known to the South African trucking industry. In November 2013, he joined Scania South Africa as regional director and took on his latest role in August 2016 – and it is one for which he is ideally suited. Erasmus says: "Trucks are amazing things and the personalities in the commercial-vehicle sector are fascinating. Generally, people don't understand the industry, its diversity and what it takes to make it work."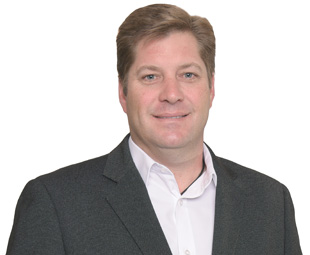 He adds: "It takes a lot to make it work … which is why 2018 will be an important year for the company. The big thing for us is to maintain customer loyalty. Listening to our customers, being honest with them and finding solutions to meet their needs is the only way to do it.
"This is why we want to consolidate the retail business and make it easier to own a Scania; from buying to servicing or parts, to handling complaints and compliments. We have lots of initiatives planned to increase the quality of workmanship and better pricing of parts.
"Through our customer-care programme, we personally visit (or call, if visiting is impossible) each of our operators with specific questions. This guides us in improving on our performance from their perspective."
He concludes: "Customers appreciate it when you can prove they are getting value for money. There are no grey areas with the levels to which we will go to make them happy."
Petr Novotny, MD Scania Finance
Novotny has been working in the Scania South Africa team for three years – a time that he describes as "very successful".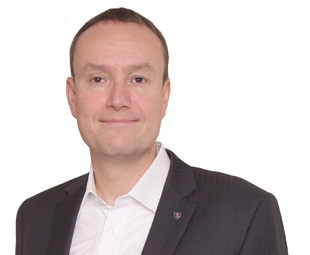 "I'm really enjoying the journey in South Africa. Despite the challenges in recent years, we have improved the efficiencies and are preparing the organisation to grow. Major investments should happen when the market is down, to prepare for what's to come when it begins to grow again," he says.
Novotny is a numbers man with a difference; this certified accountant also holds an MBA and studied engineering. This wholistic background allows him to understand what it takes to grow an original equipment manufacturer (OEM) like Scania.
Indeed, in the last three years the Scania Finance portfolio has doubled with nearly 6 000 vehicles and 2 200 under Scania Insurance (which, in August, became the first OEM broker approved by the South African Financial Services Board).
"Our approach is customer centric and plays to the Scania total solution. Every Scania product has an effect on our customers' profitability. In 2018 we'll focus more on B-BBEE customers and supporting southern African fleets. Growing Scania Insurance will be a major activity, too – we want this product to improve our customers' cost per kilometre (CPK)," Novotny explains.
"I believe Africa is one of the top continents for the future of international companies. There are needs that will have to be met for demographic development. It will be a bumpy ride, but very nice road. We must do it together to support every aspect of the development," he concludes.
Focus on Transport
December 8, 2017
Published by