Are in-house workshops viable?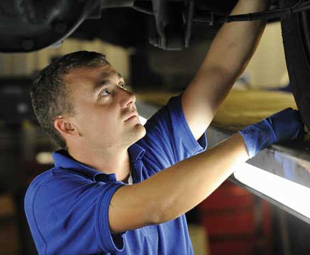 We are frequently asked questions regarding the viability of in-house workshops. While it's not always the case if there is volume, these questions are difficult to answer and often other solutions need to be sought.
The biggest failing of an in-house workshop is the lack of volume; economy of scale can often not be achieved as newer vehicles usually go to dealers to validate warranties.
The remaining vehicles are often old with an extended mix of makes and models, which require a wide range of unique tools, equipment, trained staff and spares – all of which contribute to the costs.
Viability is largely one of cost, but for in-house workshops the true cost is seldom calculated. Costs should include infrastructure, services, equipment, administration, spares and staff. Reducing these true costs to an hourly rate and comparing that to an external rate is almost impossible.
Further, dealers apply job cost/time standards and internal work is based on actual time. This is often longer, and lengthy service and repair times impact negatively on vehicle utilisation.
In the case of a remote operation, there is certainly a strong case for an in-house workshop. What can be done to gain operational and cost efficiencies for vehicle maintenance?
Establish a network of external local workshops (franchise and non-franchise) with negotiated rates and service levels;
Evaluate outsourcing the management of your workshop;
Minimise your make/model mix and consider service and maintenance plans;
Implement a maintenance pre-authorisation process.
This viability debate is largely cost driven, but it is important to incorporate a solution for maximised vehicle uptime/utilisation.
Fleetsolutions identifies suppliers who are able to provide maintenance management services.
Focus on Transport
May 5, 2016
Published by