Awards and accolades for A Message to Space
How do you get a message to a loved one in space in the most special way possible? An innovative campaign by Hyundai, entitled: "A Message to Space", tells how Hyundai Motor sent a message from a 13-year-old girl to her astronaut father.
In the video, 11 Hyundai Genesis cars write a huge message, covering about 5,55 km², on the Delamar Dry Lake, Nevada, in the United States (US) – an image the girl's father could capture with his camera from the International Space Station.
Since launching on April 13, the campaign has attracting more than 65-million views on YouTube and has been ranked number one by AdWeek in its chart of the ten most-watched ads on YouTube in April.
In addition, the video has been aired more than 800 times on US national TV channels and has received coverage in numerous prominent print and online publications.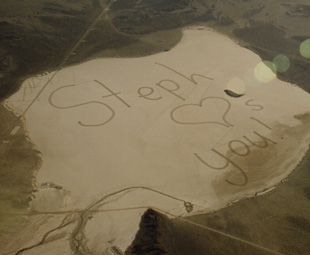 At the 2015 Cannes Lions International Festival of Creativity, held during June, the campaign has added three Bronze Lions in the Film Craft, Direct and Outdoor categories to its tally of accolades.
The Lions award follows last month's Third Prize award in the Film: Use of Medium category at the 2015 New York Festivals World's Best Advertising awards.
Now in its 62nd year, the Lions International Festival of Creativity recognises excellence in brand communications across 17 categories, covering everything from print and film to technology and product design.
The week-long event in Cannes, France, attracts more than 10 000 delegates from 90 countries. This year it received over 37 000 entries.
Click on this week's video to watch the film. Click here to see what happened behind the scenes.
Focus on Transport
July 2, 2015
Published by