Babcock brings Terex Trucks to SA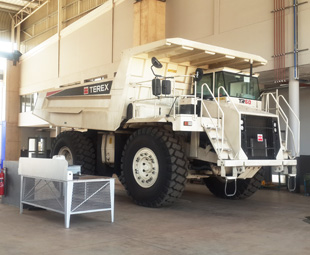 Scottish truck manufacturer Terex Trucks has appointed Babcock International as its official distributor in southern Africa.
Terex Trucks − which was acquired by Volvo Construction Equipment in June 2014 − manufactures off-highway rigid and articulated trucks used in mining, quarry and construction applications.
In addition to supplying new machines, Babcock will also provide parts and other essential aftermarket support services to customers in South Africa and neighboring countries, as of October 1.
Babcock, which already represents other Volvo Construction Equipment products, has geared up to incorporate Terex Trucks into its infrastructure. It has opened its state-of-the-art branch in Middelburg, which will serve as the head office for the Terex Trucks brand.
Paul Douglas, MD of Terex Trucks, says the acquisition has strengthened the company's distribution and dealer network globally, adding that this partnership will leverage the strengths of Babcock and Terex Trucks in a "win/win for end users".
Babcock International Group Africa CEO, Roger O'Callaghan, says that the company has a long and successful relationship with its Volvo CE partners and looks forward to an equally rewarding relationship with its "new Terex Trucks friends".
Focus on Transport
November 12, 2015
Published by