Buses as far as the eye can see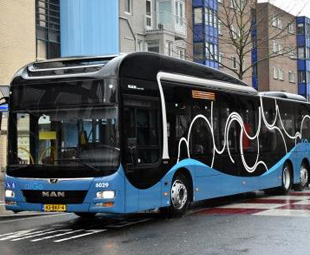 A public transporter could not possibly create a more impressive spectacle than showing its fleet of new vehicles, all in a line… In the case of Keolis Nederland – the company that manages all public bus services in the Dutch city of Almere – that was a line of 100 new vehicles stretching for more than 1,5 km!
The company took delivery of 100 MAN Lion's City buses, which made their way to the handover location in a convoy on a motorway bus lane created especially for the event.
These buses will do duty on a variety of routes, including an innovative bus rapid transit (BRT) system introduced in the Dutch city.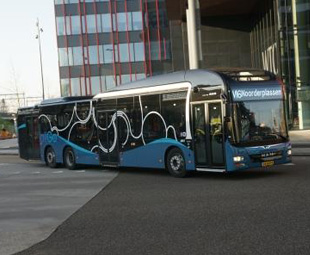 The group of vehicles consists of 57 Lion's City LFs that are 15-m long, ten MAN Lion's City LFs that are 12 m in length, and 33 15-m-long MAN Lion's City LEs.
The buses were deigned to meet customer requests and needs. Among the features fitted to the buses are smart card readers, transponders, mirrors for the driver to monitor the interior and a camera system.
The city of Almere had placed great importance on equipping the vehicles with cameras to ensure maximum safety for passengers and drivers. In addition, the safety cab can protect the driver with an electrically activated slide-up glass barrier.
Focus on Transport
February 15, 2018
Published by