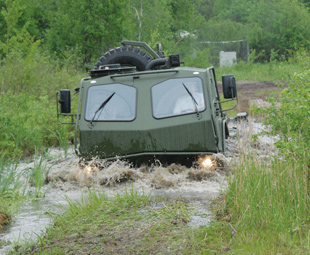 SHAUN CONNORS, our intrepid hero English adventurer, visits Finland where he is mercilessly attacked by the world's most dangerous creature while gallavanting in one of Sisu's latest high mobility trucks.
I'm no fan of orchestral music. That makes me shallow and unimaginative, according to my mate Mikey who 'simply adores…' this classical drivel. Having said that, I do have a sprinkling of favourites, and they're all composed as war movie themes: 633 Squadron, Great Escape, and the Dambusters.
While I'm writing on the war movie subject, I hear rumours that Hollywood is looking at remaking that greatest of British war movies, the Dambusters. Groan… Hollywood's version of WW2 has already seen the Americans capturing the Enigma code machine in U571 (they didn't, and ultimately had to apologise to the still-alive Brit who did!) and, in a pending Battle of Britain remake Tom Cruise is to portray Billy Fiske. In the only thread of fact we're likely to see, Fiske was a US pilot who did participate in the Battle of Britain. However, he managed just four weeks before being shot down and killed, with no confirmed kills to his name. Wonder what Hollywood will make of that illustrious contribution to affairs then?
And what about that Dambusters remake? Venerable Avro Lancaster bombers replaced by computer generated Boeing B17s, and bouncing bombs invented by a dashing Barnes Wallace Junior III – from Chicago, Illinois, I fear… And then of course we'll have political correctness to deal with. It's an integral part of the (factual) Dambusters story that Wing Commander Guy Gibson had a faithful black Labrador called Nigger. Already dubbed Trigger for the US release of the original film, I am concerned that political correctness will rewrite history for any remake. Climbing on to my soapbox, I must question when these one-legged lesbian single parent vegetarian woolly-minded liberals (that alarmingly have a disproportionally loud voice in modern society) will realise that they do not have (nobody in fact does) the God-given right to rewrite history just because they think it's currently uncomfortable for somebody else – that somebody else probably not giving a damn anyway. Sadly though, I fear in Dambusters, Hollywood-style, we'll end up with a homosexual black American Wing Commander who owns a golden Labrador called errrr…. Honey. Whoops, maybe not, that might offend beekeepers.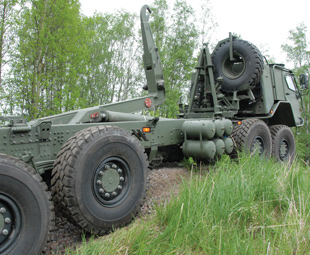 The Great Escape didn't escape (if you'll pardon the pun) political correctness or Hollywooding either. Despite the storyline of male prisoners escaping from a prison camp in Germany during WW2, it was slated by the then Women's Lib movement for its all male cast. As for accuracy of the story, while what you see is based loosely on a true story, a lot of the facts/events are described as composites. Hmmm… Composite or not, the Americans were not an integral part of the escape as portrayed, and Steve McQueen's famous motorbike stuff was all made up; in the film he was riding a 1962 Triumph by the way! Oh, and the real forger (played by Donald Pleasence in the film) neither went blind nor was shot, and later went on to become a director, his credits including episodes of the popular UK TV series Worzel Gummidge…
633 Squadron, while not as good a film as the other two, definitely has the best theme tune of them all and definitely can't be Hollywooded as it's not based on a true story. There was no secret Nazi rocket fuel plant tucked away in any Norwegian fjord that was impervious to attack from anything other than the Royal Air Force and its de Havilland Mosquitoes. Although in this instance, with not-so-special effects that include what appear to be Airfix 1/72nd scale plastic Mosquito model kits used as "stunt doubles" for the three flying aircraft used in the film, maybe a little Hollywooding wouldn't have been a bad thing.
And it's the mosquito that links me to the subject of this particular adventure, although that would be mosquito (from the Spanish or Portuguese meaning little fly) and as in family Culicidae (from the Latin culex meaning midget or gnat) and sadly not as in de Havilland's DH.98 'Wooden Wonder…'
Finns not wings…
But now onto the real reason for me writing for FOCUS. I am, after all, not Barry Ronge. So who gives a toss what I think about movies anyway? There is a trucking story to this article. Promise.
As it turns out, Finland's Sisu had invited me out to its factory just north of Helsinki, Finland for a Connors-style play in its latest truck. And while Sisu might not be a name immediately recognisable to many of my new found South African fans (you are fans, right?), much of Sisu's current production might look kind of familiar to those who know their trucks, thanks to the use of a Renault-supplied cab.
Sisu traces its origins back to 1931 and is now a respected manufacturer of severe and heavy duty trucks. Throughout a 79-year history Sisu has produced a variety of products including locomotives, trains, trams, engines, axles, bogies, bus bodies, complete buses, crane chassis, terminal tractors and even armoured vehicles.
Like many such companies the history of Sisu is long and complex, but to bring it up to date: currently this former state-owned company is privately owned by a group of Finnish investors. They acquired it from KONE Corporation in 2004, KONE having previously acquired Sisu as part of its acquisition of Partek in 2002, Partek acquiring Sisu from the Finnish state in 1997.
Prior to the economic recession that currently grips even Finland, Sisu produced around 500 specialist heavy trucks each year, a figure small enough to allow quite a bit of individuality and customisation to be included if required. Main types produced were crane, timber, gravel/rock rigids and tractor units with GCM/GVMs ranging from 60 to 220 t. Most were CAT-powered (460 to 630 hp), although Renault's DXi 13 is an option; gearboxes are ZF or Eaton-Fuller. Axles were usually Sisu's own.
Sisu also produced trucks for the military and, since developing its first 4×4 for the Finnish military in 1962, has supplied thousands of assorted models to Finland's armed forces. Despite being some of the most capable military trucks in the world, export sales had been almost non-existent. Privatisation changed all this, and in 2002 Sisu's first major known export sale came through Renault Trucks.
Renault was awarded a contract to supply the French Army with 110 Sisu E Tech 480 (6×4) heavy equipment transporters. The original requirement called for a GCM of 85 000 kg, this later increasing to 120 000 kg. Deliveries commenced in 2005 at a rate of eight vehicles per month and were completed during 2006.
Most recently Sisu announced a new range of high mobility trucks that come as standard with a mine blast shield and an all-steel fragment protecting cab that can accept varying levels of add-on protection.
The first sale of trucks from this range was announced in December 2005, when following a competition that included all the big name brands, Lithuania awarded Sisu a contract valued at up to €30 million for an undisclosed number of trucks. Deliveries commenced during June 2007, and it was in one of the last Lithuanian vehicles off the production line that Sisu invited me out for a play in.
A few of these 8×8 32-ton GVM trucks are fitted with EMPL recovery equipment, but the majority are fitted with a Multilift load handling system (LHS) that is essentially the same as the system fitted to the British Army's Leyland and Foden DROPS and the US Army's HEMTT and PLS trucks. The British Army needs to replace its overworked DROPS fleet in the near future and as a taxpayer I'm directing them to look towards Finland. The South African Army is about to restart a programme to replace its aging SAMIL truck fleet and likewise, as taxpayers, I suggest you direct them towards Finland.
Built for purpose, there is nothing commercial and flimsy about a Sisu truck and even the cab instrumentation is military specific. The chassis is formed from 460/330 mm x 10 mm high-grade steel and having been designed from scratch, Sisu has been able to tuck all vulnerable systems up inside the frame rails out of harm's way, a definite advantage for off-road use in South Africa.
These trucks are also unique for the fact that the LHS assembly sits within the frame rails. "So what," I hear you say… Well, the advantages of this are a lower centre of gravity (very important for an all-terrain vehicle) and even with 1400R 20 off-road tyres and a class-leading 320/310 mm (front/rear) of suspension travel, the Sisu vehicle fits within the all important four metre height envelope when laden with an isotainer.
All members of this new family, which includes a 10×10 bridge transporter/layer sold to the Finnish Army, are powered by emissions compliant CAT EGR engines, so no lugging any of that blue stuff off to war, to keep the ecomentalists happy. And if you want an engine that will run well on low grade or jet fuel, non-emissions compliant options are available. Driveline is completed by Allison automatic transmissions, Steyr two-speed transfer boxes and Sisu axles.
Wetlands
Space isn't exactly at a premium in Finland and compared to the UK which has 255 people per sq/km, Finland has only 16. South Africa has 40 by the way. That perhaps explains why Sisu's factory (which produces 500 trucks per year) occupies more space than Paccar's Leyland plant here in the UK which produces more than 16 000 trucks per year.
Trouble is, 30% of Finland's 338 145 sq/km is mire (mire: an area of wet, soggy, muddy ground; a bog – Collins English Dictionary) and mire means mosquito, as in member of family Culicidae. "They shouldn't be out this early in the year," my Finnish hosts agreed, as my English blood proved as irresistible to Finnish mosquitoes as certain illegal substances to Pete Doherty.* I did manage a quick and uneventful play before, with a much-bitten camera hand the size and shape of Joseph Merrick's head, I retreated gracefully…
And in case you care, I know 30% of Finland is mire because the International Mire Conservation Group had their 2006 event in Finland and I read its report; well a bit of it. I also know it is only female mosquitoes that bite (typical…), and they don't actually need to suck blood to survive… But more importantly, with malaria killing between 1.5 and 2.7 million people per year (only six in the UK last year) the mosquito is the world's most dangerous animal, by a very long way…
* Note to my South African readers. Doherty, probably best-known as frontman of indie band Babyshambles and former partner of Kate Moss, is infamous here in the UK for involvement with drugs, his most recent arrest being in March 2010. Basically he is an infamous jerk, who does have some talent but who has blown it completely – much like your Joost van der Westhuizen, I guess?
Focus on Transport
September 1, 2010
Published by