DHL does its bit to grow Africa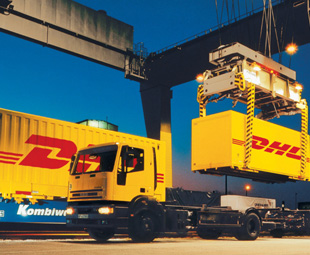 The Deutsche Post DHL Group's Strategy 2020: Focus.Connect.Grow. – as well as the encouraging development of the Group in sub-Saharan Africa – were in the spotlight this week as Deutsche Post DHL Group CEO, Frank Appel, visited South Africa and Nigeria.
"Today, emerging market revenues contribute over 20 percent to Deutsche Post DHL Group's revenues. By 2020 the Group expects this figure to climb to 30 percent," says Appel.
"We will continue to concentrate on organic growth by investing into promising current and future markets. We see some excellent opportunities to further increase our presence in the sub-Saharan region.
"South Africa's exceptional geographic location as the gateway to Africa, and Nigeria's growing gross domestic product and diversifying markets, are only two of the many important indicators for this," he adds.
Recent investments buy DHL in sub-Saharan Africa include:
• A planned investment by DHL Express in excess of €17 million (R255,5 million) in 2015;
• A €30,5-million (R458,4-million) investment in South Africa, by its Supply Chain and Global Forwarding divisions in October 2014;
• A €16-million (R240,5-million), 12 000 m² facility for DHL Global Forwarding at the Plumbago Business Park; and
• A €14,5 million (R217,9-million) investment in DHL Supply Chain's 25 000 m² multi-user warehouse facility.
"We have established world-class facilities in sub-Saharan Africa to support our global network, and I am delighted to witness first-hand the sustained efforts of our employees to deliver best-in-class services. We are committed to sub-Saharan Africa and will continue to build on our successful four-decade legacy in the region," Appel concludes.
Focus on Transport
September 2, 2015
Published by