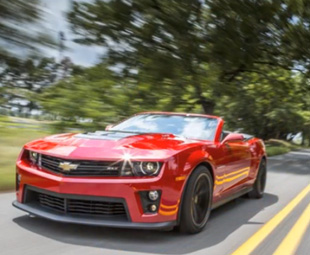 Our world is becoming all the more digital with messages sent and information sourced with the mere double-click of a computer mouse … But the digital life isn't only about raw data. It can be used for entertainment as well. And here at FOCUS we aim to entertain and inform to the best of our ability …
Not to worry, we're keeping our magazine in hardcopy format (it's just much more fun paging through a book than scrolling down a computer screen) but we've gone digital with the latest of our television shows, and posted it on YouTube.
"We've received a lot of feedback from people who missed the show but would like to see it," says FOCUS on Transport and Logistics editor Charleen Clarke. "And at FOCUS we aim to please."
The show, entitled FOCUS on Green, covered everything hip and happening in the "green scene" at the 2013 Johannesburg International Motor Show (JIMS) – from an economical muscle car to a drop-dead gorgeous hybrid – including some highlights from the heavier heroes on our roads.
So for those that didn't make it to JIMS last year, or would really like to catch the show, click here to dive into digital. We really hope that you enjoy the show.
Focus on Transport
January 30, 2014
Published by