Electric booms as diesel is banned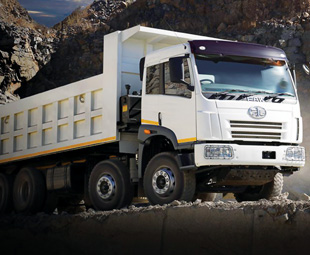 Beijing, the capital of China, plans to ban older diesel trucks from the city in 2019 – and that's only the beginning. MARISKA MORRIS reports on the fast-growing electric vehicle (EV) market in China
Air pollution is a global concern, but even more so in low and middle-income countries such as South Africa and China. In these countries, 98 percent of cities do not meet the World Health Organisation's (WHO's) air-quality guidelines. The decline in air quality increases the risk of diseases such as stroke, heart disease, lung cancer and respiratory disease.
Greenpeace reports that if China had met WHO air-quality standards in 2012, the number of premature deaths would have decreased by at least 81 percent, which would have saved the Chinese economy US$ 875 million (R11,6 billion).
One of the ways to reduce air pollution is to shift to cleaner modes of power. China has taken this strategy to heart by banning diesel-powered vehicles. Reuters reports that China plans to ban all diesel trucks with an emission standard of National 3 from Beijing by September 2019. Many European countries have already implemented similar legislation in their major cities.
For now, a partial ban of these trucks is in place from 06:00 to 23:00. The ban applies to all trucks over eight tonnes. Trucks with a National 1 and National 2 level of emissions are already banned from the city.
In October, the province of Shandong, in eastern China, banned the use of diesel trucks for coal transportation from the ports along the Bohai Sea. Reuters reports: "Companies operating ports on the Bohai Sea will not be allowed to renew contracts with companies using diesel-powered trucks."
Port companies have two months to shift away from diesel trucks. However, during this transition period, they are not allowed to load or unload coal and coal ships will not be allowed to enter the ports. "Diesel-fuelled trucks will also be banned from entering and exiting port regions," Reuters reports.
These bans are implemented mainly to reduce air pollution, but also offer economic advantages to China. While the country has been a big market for vehicle sales for some time, it is also a top market in this regard. In 2016, total vehicles sales in China reached 28 million. This year, 17,1-million vehicles have already been sold.
James Attwood, digital editor at Autocar, notes: "While sales numbers have dropped off in several countries, the Chinese vehicle market as a whole continues to grow." This is even more true for EV sales.
According to the China Association of Automobile Manufacturers, 77 000 EVs were sold in September, which brings the total number of EV sales to 398 000. The total number of EV sales for the year is expected to be around 700 000.
According to management consultant company McKinsey, 375 000 EVs were manufactured by Chinese original equipment manufacturers (OEMs) in 2016, which made up 43 percent of EV production worldwide. It states: "The country now has the largest number of EVs on the road – for the first time, overtaking the number of EVs in the United States."
It is expected that China will continue to dominate the market. The New Zealand Herald reports that China is expected to maintain a 50-percent share on global EV sales until 2030. EVs are expected to account for 90 percent of vehicle sales worldwide by 2050.
"Chinese OEMs are likely to emerge as leaders in the pure EV market, supported by the government's favourable subsidies and the recent 2019/20 new-energy vehicle targets," the New Zealand Herald reports. Aside from favourable subsidies, the Chinese government is also supporting local OEMs with new regulations for foreign manufacturers.
"These regulations require foreign automakers to enter into 50/50 joint ventures with Chinese companies to make and sell cars and trucks in the Chinese market," report Russ Mitchell and Jessica Meyers from the Los Angeles Times. High tariffs on imports mean that most companies will opt for joint ventures rather than importing vehicles.
At the moment, Chinese OEMs account for 43 percent of total vehicle sales and 96 percent of EV sales in China. Many of the top vehicle manufacturers are rethinking their product offering because of China's shift to EVs.
Business Tech reports that the Volkswagen Truck and Bus division plans to invest €1,4 billion (R22 billion) in new technology developments; including electric drivetrains, autonomous systems and cloud-based software. It plans to have 80 new EVs by 2025 and an electric fleet by 2030. The unveiling of the battery-powered Volkswagen e-Delivery truck is planned for 2020 in Brazil.
Tesla is unveiling its battery-powered semi-truck in November, which will surely make its way to the Chinese market.
While South Africa is yet to move to electric trucks, the shift may come sooner than many expect. Bruce Fraser, technical executive at Unitrans, notes that as new technology develops, older trucks fall behind.
"Technology is moving so fast. China wants no more combustion engines by 2020. We will be pulled to cleaner fuels faster than we think. It comes down to economics. If it makes more sense to run an environmentally friendly vehicle, we will," Fraser said.
With a global push to cleaner fuels and a big market such as China banning older technology, it might not be long before South Africa will have to consider trading its diesel trucks for EVs.
Focus on Transport
November 8, 2017
Published by