Gauteng roads to get more visible policing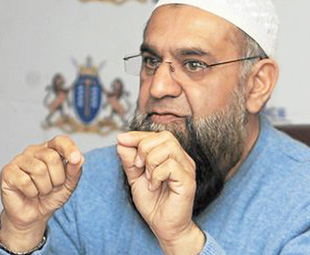 The final five-year Gauteng Transportation Implementation Plan (GTIP5) report released last week includes two initiatives identified during stakeholder consultations. Regulation and enforcement, and accessibility to transport for the disabled, have been added to the 11 proposals contained in the draft report.
As a result, the plan will tackle the lack of effective law enforcement. "There will be an improved general allocation of manpower in traffic departments across the province to address the lack of continuous and visible policing and the issue of corruption," says Roads and Transport MEC Ismail Vadi.
And the realisation that people with disabilities are excluded from society if they cannot get around has led to a commitment for future public transport planning to consider their needs in the design of new roads and transport infrastructure.
The GTIP5 aims to fast-track the implementation of the key transport initiatives that have been identified in the challenge to deliver a sustainable transport system that will support Gauteng's economic, socio-cultural and environmental development.
The five-year plan, which is focused primarily on alleviating blockages and improving the road network and public transport system in the province, will serve as a foundation for the 25-year Integrated Transport Master Plan (ITMP25).
The final report provides a summary of all issues raised during the consultation process and indicates which pressing matters will be addressed immediately and which have been deferred for consideration in the 25-year plan.
"The consultation process proved to be valuable and gave better insight into the transport needs of specific sectors," says Vadi.
The consultations involved members of the bus and taxi industry, as well as the Passenger Rail Agency of SA, Transnet, the SA National Roads Agency and the Airports Company of SA. There were also engagements with municipal authorities, freight and road industries, commuter organisations, environmental groups, transport system bodies, disability organisations and business and labour structures.
Vadi feels the implementation of the identifed measures over the next five years will enhance and promote the transformation and restructuring of urban society. "It will assist the process of social integration and the more effective utilisation of public resources allocated for roads and transport."
He adds: "Hopefully this fast-track implementation will increase levels of mobility, convenience and safety for residents and reduce the cost of doing business in Gauteng."
Focus on Transport
November 22, 2012
Published by