Is Daimler (quietly) stalking Iveco?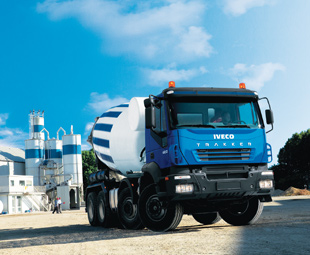 In his monthly review of global events of interest to local truckers, FRANK BEETON reports on some intriguing rumours currently doing the rounds, updates on important joint ventures, and encouraging signs from Asian markets.
Back in September, Global Focus reported on imminent restructuring within the Fiat family due to take effect at the beginning of 2011. In essence, Fiat Group Automobiles (FGA), comprising Fiat, Alfa Romeo, Lancia and Abarth, will join Ferrari, Maserati, Magnetti Marelli, Teksid, and Comau in a downsized Fiat SpA. While Iveco, Case New Holland and the industrial and marine business of Fiat Power Train Technologies will be grouped together into Fiat Industrial SpA. Although not specifically mentioned, the light vehicle alliance with Chrysler, in which Fiat is set to take an increasing share of ownership, is also effectively controlled by FGA. The stated logic behind this reorganisation was that the economic cycles, profit margins and capital requirements of the truck-related businesses have been found to be quite different from the light vehicle operations, and the strategy intends both groupings to be listed independently on the Milan stock exchange, and will be free to explore their own potential alliances.
Long before this announcement was made, towards the end of last year in fact, reports started to appear that Volkswagen was interested in taking Alfa Romeo off Fiat's hands. These rumours have persisted, and at the recent Paris Motor Show, Volkswagen chairman Ferdinand Piёch reportedly confirmed that VW was "interested in taking over Alfa Romeo". Subsequently Fiat has said "no deal", but Volkswagen's well-publicized ambitions to be the World's Number One vehicle manufacturer tend to add credence to any suggestions of acquisition and merger activities involving Europe's current industry leader, and these are consequently taken very seriously by observers and analysts. There are some questions about the potential "fit" of a VW-owned Alfa with Spanish operation SEAT, which observers say is not currently performing to VW's expectations. Both of them build sporty cars that are presumably aimed at similar market niches, but no clear picture of future dynamics within an expanded VW family have emerged yet.
Understandably, Fiat's reorganisation plans, which involve putting all its industrial eggs in one neat basket, could add considerable grist to the rumour mill. Sure enough, towards the end of September, a report appeared in the Italian media stating that Daimler AG was interested in buying Fiat Industrial for €9 billion. Daimler CEO Dieter Zetsche (he of the legendary moustache) was quick to say that no talks were going on, but, interestingly, would not rule out such a possibility! He did say, however, that Daimler did not plan to return to the farm vehicle business, an obvious reference to the now defunct MB-trac tractor product line, and the inclusion of Case New Holland in Fiat Industrial, but this was, in no way, an outright denial of interest. (In a possibly related event, Iveco CEO Paolo Monferino, who first assumed the position in 2005, resigned in mid-October, and has been replaced by Alfredo Altavilla, who also has a seat on the Chrysler board.)
Global Focus is taking this news item very seriously for one important reason. In last month's column, we reported on the Western European truck market, and noted that the sum of MAN and Scania's market shares in the Heavy Duty category of the market (Gross Vehicle Mass ratings over 16 tons) was greater than that of Daimler/Mercedes-Benz. Daimler is very conscious of its position as the global leader in truck sales, and losing the prime position in the flagship segment "at home" will not go down too well. MAN and Scania are now both firmly within the Volkswagen sphere of influence, and, only last month, we reported on the first signs of concrete co-operation between the two truckmakers. It follows that some kind of formal association cannot be too far off. The VW/MAN/Scania/Force Motors/Sinotruk alliance is also a potential market leader on the world truck and bus stage, and Daimler can be excused for considering some moves to protect its patch.
Intriguingly, by adding Iveco's share of just more than 9% of Europe's HD segment, to Mercedes volumes would be enough to restore the heavy duty pecking order in favour of Daimler, and create a hugely powerful alliance in the lighter commercial vehicle groupings. However, the resulting marriage may not be too favourably looked upon by the European Union's antitrust-sensitive competition watchdogs. But it does make you think, doesn't it?
Joint Venture Updates.
Several major truck manufacturers are busy rolling out new joint ventures, mainly with partners in Asia. Here is a selection of recent progress reports that have been gleaned from the international media.
• As mentioned briefly in the previous article, the MAN Group's partnership with Chinese manufacturer Sinotruk is an important component of a broader alliance that has aspirations of global market leadership. The latest news on this front is that a new truck family, carrying a completely new brand, is due for launch during 2011, and that local component manufacture, based on technology transferred from MAN in Germany, is already under way in China. MAN's investment of €560 million in Sinotruk (Hong Kong) has reportedly given it a 25% plus one share interest in Sinotruk, while the China National Heavy Duty Truck Group Corporation (CNHTC) holds a controlling 51% stake. The technology transfer covers truck, engine, chassis and axle technology from the TGA Series, which will be incorporated into the still unnamed new product family. This will be marketed exclusively by Sinotruk in China, while the products will be exported to both partners' global distribution networks. MAN's relationship with Sinotruk dates back to 1983, when licence manufacture of Steyr trucks, since absorbed into MAN in 1991, was commenced by the Heavy Duty Truck Corporation, Sinotruk's predecessor. Sinotruk has also just ended a 2003 joint venture arrangement with the Volvo Group, which both parties agreed had not achieved the expected level of success.
• The recently announced 6,35 billion yuan Beijing Foton Daimler Automotive joint venture, between Daimler AG and Beiqi Foton in China, has reportedly been approved by all the latter company's shareholders. The JV plans to start producing diesel engines in 2011 and trucks in 2012, with annual volumes of 100 000 units forecast from 2012 to 2015.
• China FAW Group Corporation is exploring the possibility of a joint venture with GAZ Group of Russia to produce FAW heavy trucks in the Urals. Details of the proposal have not yet been published, but it is expected to be made up of 50-50 investments by both parties. GAZ, which made a short, recent foray into the South African market with its minibus products, will be using Chinese-built 2,8-litre Cummins diesel engines in an upgraded version of its Gazelle-Business range. Initially, these engines will be Euro 3-compliant, moving later to Euro 4 and 5 levels.
• Finally, agreements have been signed by affiliate companies of Navistar International Corporation, and its NC2 joint venture with Caterpillar, with Anhui Jianghuai Automobile Company Ltd (JAC) that will enable the development, manufacture and marketing of advanced commercial vehicles in China. The deal, once approved by the appropriate Chinese Government authorities, will establish a dedicated engine manufact
uring facility in Anhui Province to support JAC's portfolio of Sword and Gallop products, and International's TranStar trucks, with Euro 4 and 5-compliant MaxxForce diesel engines. Complete joint venture vehicles for the Chinese market will also be built in JAC's existing manufacturing facility, and the partnership will also establish a research and design centre.
East Asian Markets On the Up.
Following last month's somewhat dismal reviews of the Western and Central European truck markets, we can now report on some more encouraging developments in Eastern Asia. In this agglomeration of Indonesia, Japan, Malaysia, the Philippines, South Korea, Thailand and Vietnam, sales of commercial vehicles over 2 tons Gross Vehicle Mass, grew by 32,1% in the first half of 2010, when compared to the equivalent first six month period in 2009. All of the individual constituent markets showed positive growth, ranging from a miniscule 0,4% in Vietnam, to a very substantial 74,3% in Indonesia. Although this geographic grouping, with sales totaling around one million units per annum, is considerably smaller than the rapidly growing Chinese market (currently running at around four million units per annum), their combined magnitude, added to expanding markets positioned further west around the Indian sub-continent, serves to reinforce the growing global importance of Asia as a major producer and consumer of commercial vehicles.
Of the individual markets, Thailand is the largest of this group in absolute terms, with sales of 177 315 units in H1 2010, returning growth of 46,8% in the year-on-year comparison. This country's market is dominated by Light Commercial Vehicles (2-5 tons GVM), at 95% share, followed by Medium Trucks (5-16 tons GVM) at 2,5%, Heavy Trucks (over 16 tons GVM) at 2% and Buses at 0,5%. The huge demand for pickup type vehicles in Thailand is driven by a long-standing tax incentive structure, and the leadership position in the LCV segment is currently held by Toyota (43,8% penetration), followed by Isuzu with 38% share. The lead of the Medium truck segment is shared almost equally between Hino (47%) and Isuzu (46,6%), while Heavy Duty truck sales are led by the same two manufacturers, in reverse order (Isuzu 46,2% and Hino 37,4%). Hino is the clear leader in the Bus category with 83,2% share.
The next largest domestic market is that of Japan, which totaled 93 580 units in H1 2010, up 17,2% on the equivalent H1 2009 return. With its unique and very popular mini-vehicles excluded from this review, the Japanese market is divided into Light Commercials (2-4,5 tons GVM) at 67%, Medium Trucks (4,5-16 tons GVM) at 12,8%, Heavy Trucks (11,9%), Truck tractors reported separately at 2,2%, and Buses (5,9%). During the first half of 2010, the LCV segment was led by Toyota (reported separately from Hino) with just less than half the available sales, while Isuzu led the Medium truck segment with 39,5% share, Hino headed up the Heavies with 33% penetration and Isuzu was the leading Truck tractor supplier at 29,5%, narrowly edging out UD at 29%, and Hino headed up Bus sales with 30% of the available volume.
Next up in the national pecking order was South Korea with total sales of 88 962 units, an improvement of 6,4% on the January-June 2009 result. The most recent segmentation profile consisted of Light Commercials (2-5 ton GVM) at 87,5% share, Medium Trucks (5-16 tons GVM) at 2%, Heavy Trucks (over 16 tons GVM) at 3,2%, and a surprisingly large Bus segment at 7,4%. Hyundai, even without the statistical help of its Kia sibling, was very much the dominant manufacturer in this market, returning leadership positions in all reported segments, with market shares of nearly 70% in LCVs, 82% in Medium trucks, 72,7% in Heavy trucks, and 71,6% in Buses.
Indonesia had the fourth largest East Asian CV market in the initial half of 2010, with 78 004 unit sales, but returned the most impressive year-on-year growth margin, by far, at 74,3%. Like Japan, Indonesia divides its market into five segments, these being LCVs (2-5 tons GVM) which make up 30,8% of the total, a substantially larger Medium truck category (5–16 tons GVM, 60,2%), Heavy trucks (over 16 tons GVM, 6,45%), Truck tractors of more than 16 tons GVM (1,4%), and Buses (1,2%). The individual segment leading manufacturers were Mitsubishi, dominant with its forward-control L300 Series at 90,8% of the LCV category, and also with its FE and FM Series in the voluminous Medium truck grouping (52,9%), and Hino which took the honours in the Heavy rigid, Truck tractor and Bus segments (68,9%, 60,3% and 67,2% segment shares respectively).
The balance of the national markets were considerably smaller, being led by Malaysia at 32 158 units, 34,2% up on its first quarter 2009 result. Like Thailand and South Korea, this is a market dominated by its smallest LCV category (2-5 tons GVM), which accounted for almost 93% of all CV sales in the review period. Following the same segmentation model as Indonesia, the other categories achieved market shares of 2,9% (Medium trucks), 1,3% (Heavies), 1,1% (Truck tractors) and 1,8% (Buses). Individual groupings were led by Toyota (LCVs, with 34,4%) and Hino (Medium trucks, Heavy rigid trucks and Buses, with 38,9%, 62,1% and 39,1% respectively), while Nissan Diesel (UD) carried the Truck tractor category with a 24,7% share.
Vietnam's H1 2010 sales volume of 20 499 units generated the smallest year-on-year increase of all these nations, being only 0,4% better than the equivalent 2009 result, and placing it sixth in the rankings of East Asian CV markets. The segmentation profile was generally in line with regional convention, but without a separate category for Truck tractors as utilized by Japan, Indonesia and Malaysia. The Light and Medium segments were remarkably similar in size, accounting for 48,2% and 41,4% of the total market respectively, while a relatively small Heavy truck category contributed only 1,8%, and Buses a healthy 8,7% share. LCV sales were led by Kia models with a 35,1% share, prime position in the Medium truck segment went to local company Truong Hai with its Thaco and Foton brands collectively gaining 49,4% of the available sales, Heavy truck sales leadership was captured by Hino at 47,9% share, and Bus sales were led by local company Vina Motor with 70,6% of a segment that, contrary to the regional pattern, declined by 22,7% in absolute terms in the year-on-year comparison.
Finally, the Philippines rounds off this review of East Asian markets in the first half of 2010 with its 15 417 unit total, a volume that was 34,2% better than its performance of one year earlier, reflecting the country's booming domestic economy. The relatively small market size has prompted the use of a simpler segmentation model, comprising Pickups (47,5% of the total), other Light Commercials with GVMs in the 2-5 ton range (46,6%), and all Medium and Heavy models grouped together in one segment that accounts for nearly 6% of the market. Mitsubishi leads both LCV segments with shares of 26,5% and 40,7% respectively, while Isuzu's N-Series is the most successful of the heavier commercials with a 46,5% share of the composite segment, which uncharacteristically suffered a 24,1% loss of momentum in the review period when compared to the H1 2009 outcome.
---
Global FOCUS is a monthly update of international news relating to the commercial vehicle industry. It is compiled exclusively for FOCUS by Frank
Focus on Transport
November 1, 2010
Published by